'Bachelor In Paradise' Bartender Wells Adams Thinks Derek Peth Should Be The Next Bachelor
Derek Peth has had an emotional couple of episodes. From the beginning of this season of Bachelor In Paradise, Peth has been attached to Demi Burnett. But as Bachelor Nation will tell you, Burnett's heart was elsewhere. Though she had feelings for Peth, Burnett's been missing a woman she dated back in Los Angeles before coming to Mexico.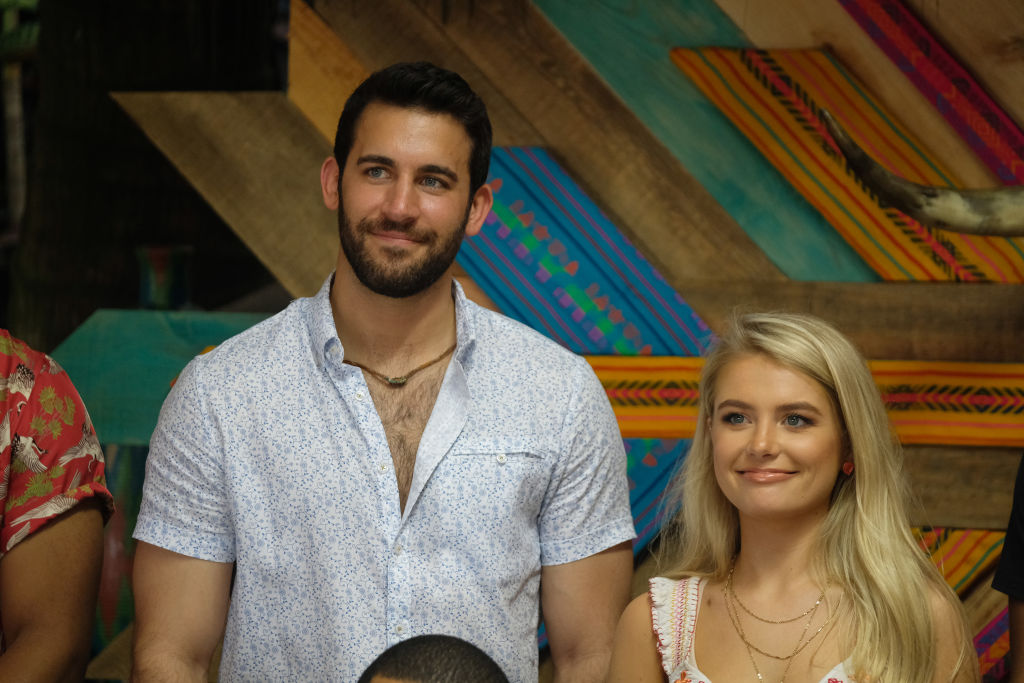 She communicated her feelings to Peth and he was wonderfully understanding.
"I'm so confused," she told him. "I have this girl that I can't stop thinking about and then I have you, an amazing guy, in front of me that has blown my mind with how great of a person you are. And I'm trying to figure it out, but right now I'm just really torn."
But Peth was still hurt.
"The hardest part about this is knowing that there's someone else who's pulling on her emotions," he said. "It doesn't matter who this other person is, right? It's just somebody else who Demi has an emotional connection to. I'm super hopeful that it just doesn't end."
As of the most recent episode of Bachelor In Paradise, the woman Burnett was missing, Kristian Haggerty, is now on the beach for the summer with the rest of the cast.
Peth took it as well as he could. He even introduced himself to Haggerty with a hug before she met the rest of the cast to put Burnett at ease.
#derekforbachelor
After last night's episode aired, several notable Bachelor Nation figures took to social media to show their support for Peth as the next Bachelor. Wells Adams, the Bachelor In Paradise bartender, posted a video to Twitter that he said was an "appreciation" video for Peth.
"#derekforbachelor Appreciation video for my roommate on the @BacheloretteABC. My bourbon drinking buddy. My bestie from the TV world and honestly the one of the best guys I've ever met. We don't deserve @pethderek," he tweeted.
The post was met with mixed reactions. While many Bachelor fans were convinced of Peth's character after last night's episode, there are still plenty of people who are Team Mike.
"I 100% agree w this, a guy who is def ready for a serious commitment and more mature, esp emotionally maturity than more than 99%, of the men that have ever been on any Bach show! #DerekForBachelor," responded one fan.
"Totally agree with you Wells!!! After tonight's episode, I am totally 100% #teamderek. If he's picked, it'll be the best bachelor season in years," wrote another.
"Derek is a nice guy. But I still want #MikeForBachelor. And it will be really disappointing if it's anyone else. (It's also pretty obvious that Bachelor alums were asked to help get that Derek tag trending)," commented one Mike Johnson fan.
"Wells I love you but do you really think that what we need is ANOTHER white guy? You don't think Big Mike deserves this? #MikeForBachelor," wrote another.
Kristina Schulman has also shown her support for Peth, and more of Bachelor Nation seems to be getting on board as last night's episode sinks in.
Read more: 'Bachelor In Paradise': Derek Peth Is Standing Up For Demi Burnett After Last Night's Episode