'The Bachelor': Peter Weber Reveals His Biggest Turn-Off and Turn-On
Peter Weber's season of The Bachelor is only a couple of weeks away.
Just before he was gearing up to start filming, the handsome pilot gave several interviews on what he's hoping to gain out of the experience. When he was a guest on The Ellen DeGeneres Show he shared what he's looking for in a partner.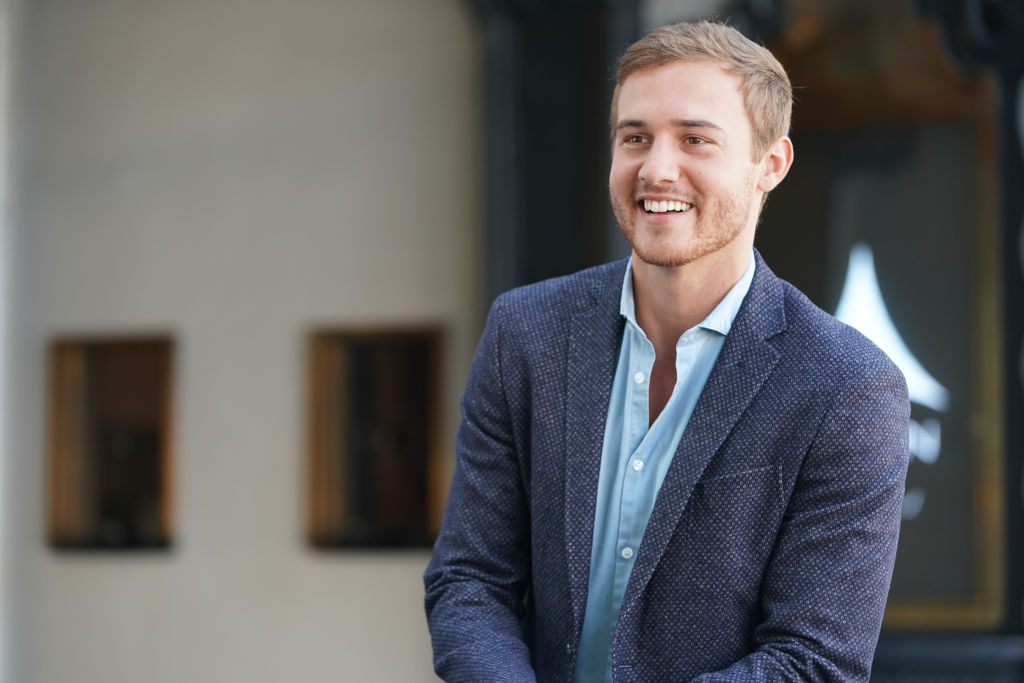 "It sounds cliche, but that girl is my best friend. And, you know, you can wake up every single morning and just, makeup on, no makeup, you are just so madly in love with her. And you can't believe that you were lucky enough to find her and spend the rest of your life with her," he said of his future wife. "The girl that is as thirsty for adventure as I am and just constantly exploring and is never going to lose that. A girl that family is extremely important to her. Because for me, coming from such a close family, that's my rock."
Peter Weber doesn't have a 'type'
But after the season had wrapped (save for the finale), host Chris Harrison gave an interview to Good Morning America that suggested Weber has some trouble narrowing down what exactly he wants.
"The toughest thing about Peter as a bachelor was trying to figure out his type and the answer is, he doesn't have one," Harrison told GMA. "That is wonderful because he's open to any experience but terrible as you're trying to produce a show where a guy's trying to find one woman. He really has a hard time narrowing things down."
Because Weber doesn't exactly have a type, Harrison says he'll keep viewers guessing as to who he keeps and sends home throughout the season.
"There are women he clicks with from night one. They get out of the limo, you're like, 'OK. He has chemistry with her.' But I can honestly say that you will be shocked and blown away by the roller coaster ride of his emotions," Harrison said. "I would go into rose ceremonies and he would tell me who he's choosing and I'm like, 'OK, didn't see that one coming. I figured she was going home or figured she was staying.' Blew me away."
Peter Weber's biggest turn-on and the red flag he looks out for
Weber did an interview with Entertainment Tonight just before the contestants arrived for their first evening of shooting.
ET's Lauren Zima asked Weber what his number one turn-on is.
"Kissing my ear," the pilot replied.
The red flag he looks out for?
"Someone that's too loud."
When he was on The Ellen DeGeneres Show back in September, Weber gave a bit of advice to his contestants: be communicative.
"I waited a little too long to fully open up my heart to her and show that vulnerable side," he said of his time on The Bachelorette. "And if I could encourage the women not to do that I probably would. Don't wait too long. If you're feeling it for me, I wanna know and I'm gonna give it right back."
Read more: Chris Harrison Says Peter Weber's 'Bachelor' Drama is 'Still Not Over'