'Bachelor' Star Amanda Stanton Is Making Us Think She Won't Get Back Together With Bobby Jacobs
Ever since The Bachelor first began in the early 2000s, we've seen happy couples get engaged and hearts break on live TV. Some stars of the show found their special someone easily and have remained in happy marriages ever since. For other stars of the show, however, it's proven to be a rocky road — and even with the addition of Bachelor in Paradise, it seems a few contestants who have vied for The Bachelor's love just haven't been so lucky on TV.
Amanda Stanton competed for love first on The Bachelor and then on Bachelor in Paradise for two seasons — but she ended up finding love outside of the show. While we all thought she had her happily ever after, her relationship recently came to a screeching halt. Here's what happened and why we doubt she and ex-boyfriend Bobby Jacobs will get back together.
Amanda Stanton first met Bobby Jacobs via Instagram
We remember when Amanda Stanton first stepped into Bachelor territory on the 20th season when she competed for Ben Higgins' love. While that didn't work it, it did land her in paradise twice — and one of those times even ended in an engagement to Josh Murray. Amanda decided finding love on TV wasn't for her when that relationship ended in another highly-publicized split, however. Thankfully, she didn't give up on love completely, as she later fell head-over-heels for a man who sent her a direct message on Instagram, Bobby Jacobs.
As Amanda told Us Weekly back in July 2018, "We met on Instagram. We don't really have a great story. I wish we had a more exciting story. We were saying that we should just say we met at the dog park or something." The relationship seemed to be going strong then, as Amanda noted she introduced Bobby to her two daughters. And she also seemed excited to date someone off of reality TV. "But I always kind of knew, like, I wanted to date someone who is just normal and has a normal life. It's been really good. It's been really nice," she added.
She felt 'completely blindsided' by the sudden split
Just recently, Amanda took to Instagram to explain her relationship status, as fans could tell something was off even though she had recently moved in with Bobby. People reports Amanda went to social media to officially announce the breakup and dispel all other rumors. "It's super fresh and aside from that, I was completely blindsided and it just happened very suddenly," she said. "We had talked about things like getting engaged … I thought we were going to get engaged by the end of the year."
Amanda also added that she and Bobby weren't fighting or having huge disagreements, which made the split even more shocking for her. "You just read things in the tabloids and make assumptions about people's relationships, but we had a great relationship," she went on to add. "It wasn't toxic, it was actually the healthiest relationship I've ever been in. He was my best friend."
As a general rule, she doesn't believe in breaking up and getting back together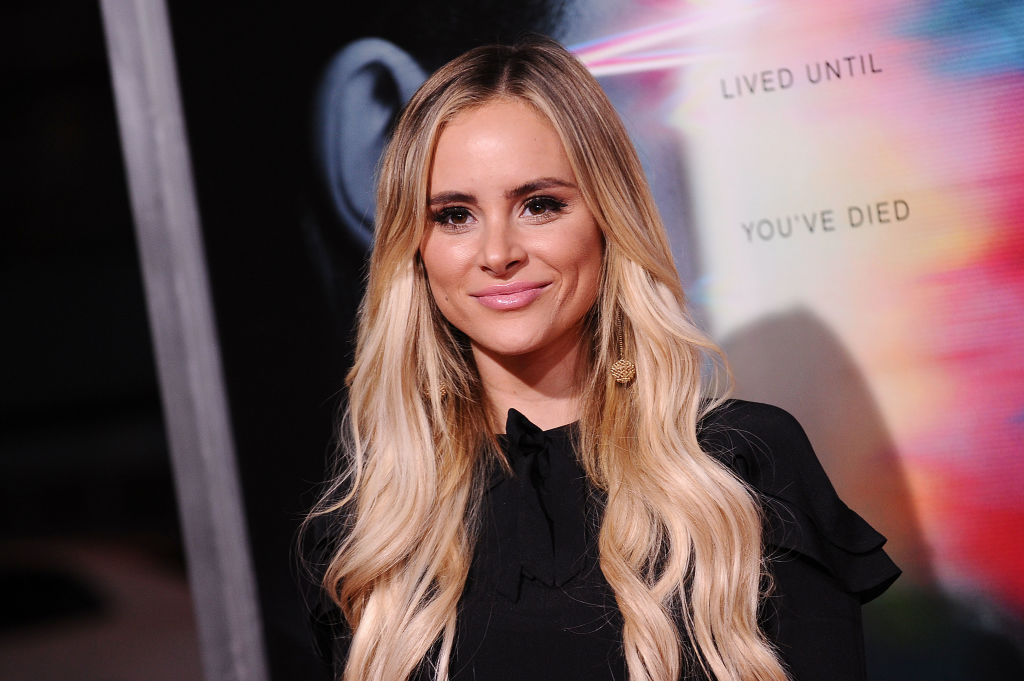 Since Amanda's relationship with Bobby seemed to be so good, is there any chance of a reconciliation? While fans may hope for one, we're not holding our breath. While she's not happy with the way the split went down and still clearly deeply cares for her ex, she noted, "I personally don't believe in breaking up and getting back together. I just don't think it works out. I think if you break up with someone, you break up for a reason," People reports. She also urged her followers to refrain from attacking Bobby, as she's still "happy" and wants to spend her time focusing on herself and her daughters instead of any unnecessary drama.
Amanda is loved by many, so we're all hoping she can find her dream man and follow her dreams of getting married. She said, "I don't know what it is, maybe I surprise myself with how strong I am, or how I get through things, but for some reason when I go through a breakup I feel more confident than ever." Let's hope she keeps it up!
Check out The Cheat Sheet on Facebook!