'Bachelor' Star Nick Viall Commented on Rachel Bilson's Instagram, and Fans Are Freaking Out
From Hannah Brown's recent season of The Bachelorette to the latest drama on Bachelor in Paradise, it's hard to keep up with everything going on in Bachelor Nation world. And while the shows have maintained their popularity for years, it's not just the average viewer who's watching. It turns out celebrities also enjoy seeing love and heartbreak unfold — and Rachel Bilson of O.C. fame is one of the many famous folks who keeps tabs on all that goes on with the shows.
While Bilson is a Bachelor viewer, it turns out a well-known contestant from the show may be dropping hints that he's interested in her. Here's what former reality TV star Nick Viall posted to Bilson's Instagram, and what fans are saying in response.
Rachel Bilson made it known she's a huge fan of The Bachelor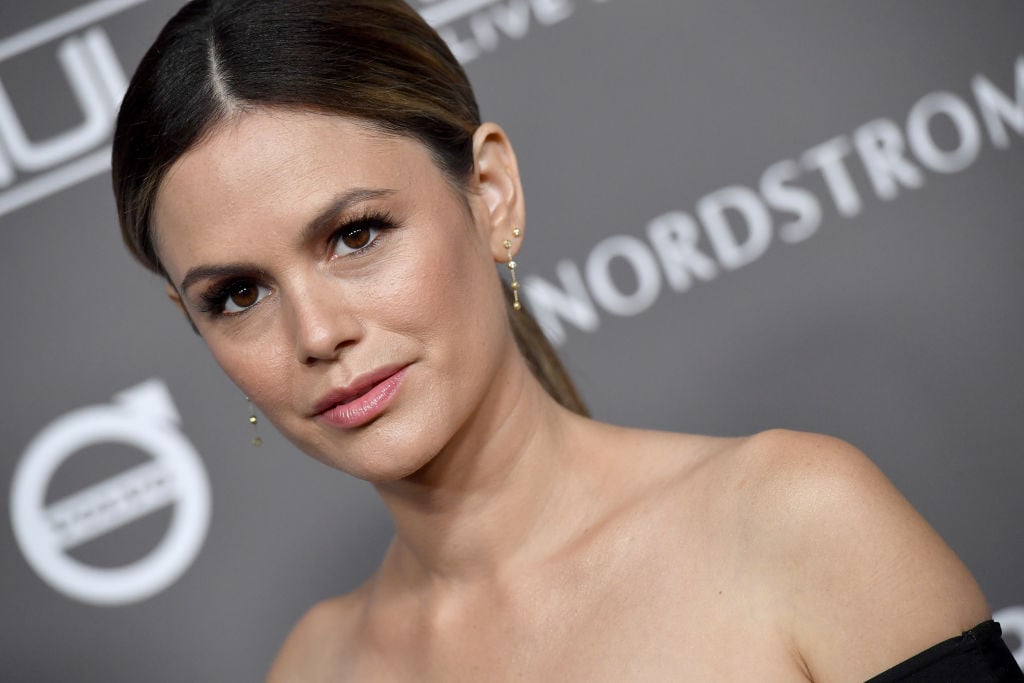 It's no secret that celebrities indulge in the same reality TV drama that the rest of us enjoy, and Rachel Bilson made it known she loves The Bachelor franchise. The Hart of Dixie star recently chatted with Entertainment Tonight about how she spends her "me time" watching The Bachelor, too. "I have 'me nights' — that are very short because I have to get to sleep and I have to wake up with my daughter — where I take baths or make time to watch any of the Bachelor shows, because that is my 'me time,'" she said.
It seems Bilson has quite a few opinions surrounding Hannah Brown's season of The Bachelorette, too. "It was super entertaining, and I kind of think that Hannah should be the Bachelorette again. I feel like she deserves another season," she said. And Bilson also added that while she thinks runner-up Tyler Cameron would make an excellent next Bachelor, he'll most likely "be just fine" without the show. She also added that she believes Cameron is "easy on the eyes," but considering she's 11 years older than him, she'd never really go for it.
Nick Viall commented on Bilson's Instagram post
While Bilson may not be going for Tyler Cameron, it seems many Bachelor fans think she and former contestant Nick Viall would be a great pairing. We can't forget that Viall appeared on two seasons of The Bachelorette, Bachelor in Paradise, and he starred as The Bachelor. And Heavy notes while he finally did get engaged to Vanessa Grimaldi in 2017, they called off it off. Today, he's still quite present in Bachelor Nation world, as his podcast, The Viall Files, gets plenty of attention.
Fans are noticing there's been some interaction between Viall and Bilson, too. Not only did Bilson appear on Viall's podcast recently, but she also commented that she thinks Cameron is a "tall drink of water" on this post that Viall added. Not only that, but on this Instagram post of the two of them together, Viall posted this flirty caption: "Will we choose to forgo our individual rooms…." To that, Bilson commented below, "He slid into her…..dms #sheaccepted."
Viall also took to Bilson's Instagram to leave his own thoughts. On this photo of Bilson standing next to a plant, he wrote, "Nice foliage." And fans ran with the idea that the two should be together. "I could ship this," one of Bilson's followers commented. Another added, "would you all just get together already?" Yet another said, "@nickviall, @rachelbilson you need to date! My fave bachelor and Summer Roberts!?! I don't know what I'd do with myself!!"
Could the two ever get together?
Fans may want these two to be an item, but would it ever happen? Heavy notes Viall hasn't been in a serious relationship since his engagement, but he's claimed he's open to meeting the perfect one for him. "I'm just actively open to meeting someone. The advantage of dating and having it not work out is you get to learn about yourself and as you get older you become a little more selective and narrow in on what you're looking for," he told Hollywood Life.
As for Bilson, it seems she's also single. People reports while on Viall's podcast, she spoke about what it's like dating as a single mom. Could she have been leaving hints for Viall while discussing being a single woman on his podcast? We'll have to wait and see if they'll ever get together!
Check out Showbiz Cheat Sheet on Facebook!