'The Bachelor': Who Is Alayah Benavidez? Peter Weber's Season Isn't Short of Pageant Contestants
The Bachelor Season 23 introduced fans to the pageant world with Hannah Brown, Caelynn Miller-Keyes, and Hannah Godwin. And it doesn't look like Peter Weber's season is shifting tides anytime soon. Prior to the Jan. 6 premiere of The Bachelor, ABC announced the cast, which features multiple pageant contestants, including Alayah Benavidez, who is one that fans should keep an eye on, according to Chris Harrison.
Who is Alayah Benavidez from Peter Weber's season of 'The Bachelor'?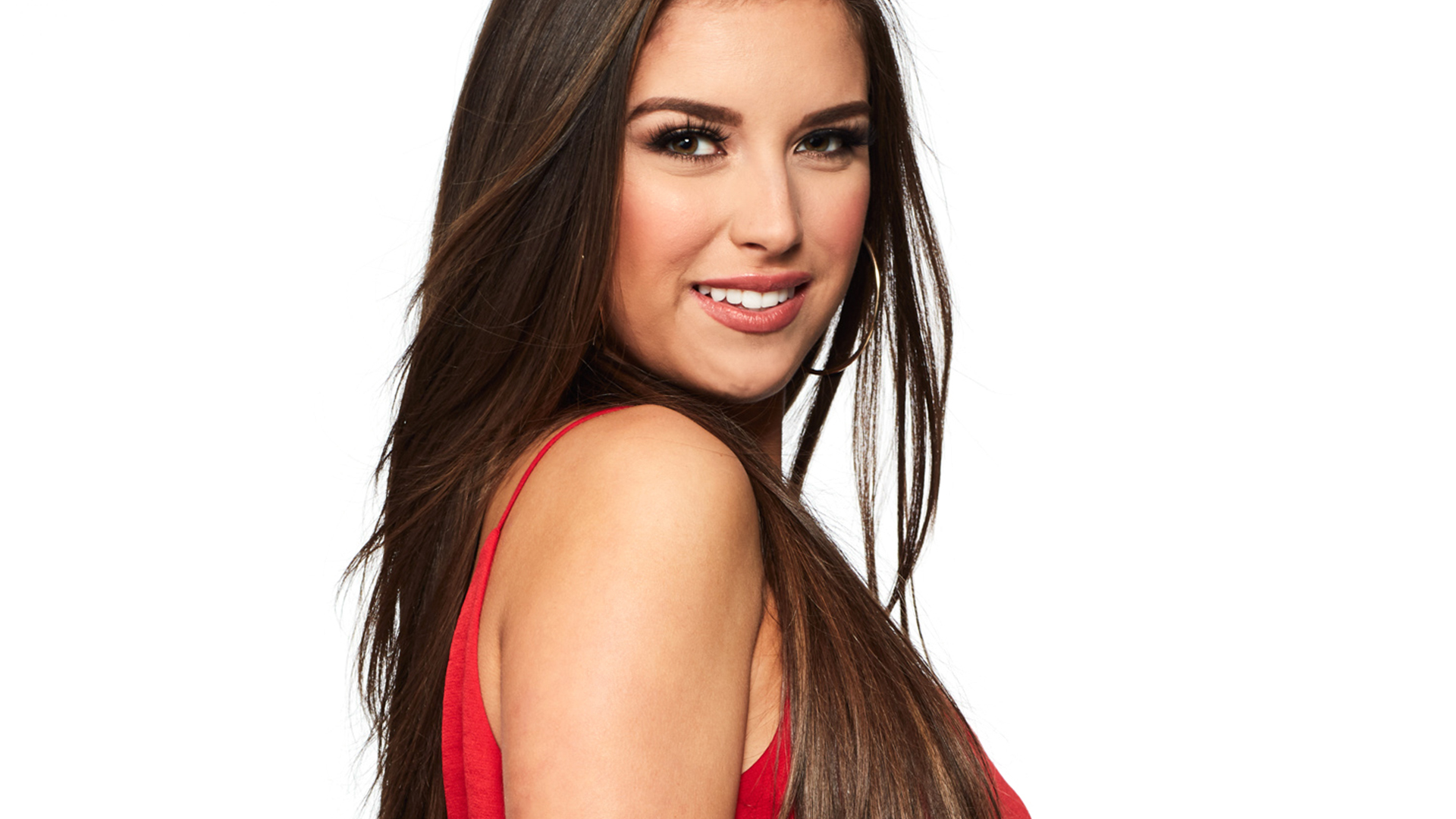 According to Benavidez's Bachelor profile on ABC's website, the 24-year-old from San Antonio, Texas, is known as Miss Texas 2019. Benavidez is an orthodontist assistant who studied English at the University of Texas at San Antonio, despite being diagnosed with dyslexia, per her Pageant Update bio. She also enjoys writing poetry and using Reddit.
"Before taking the crown in 2019, Alayah had entered and competed in the Miss Texas pageant three times; fourth time is the charm for this queen!" Benavidez's ABC profile reads. "When she's not traveling the state and making appearances as Miss Texas, Alayah enjoys hanging out with her gals on the San Antonio River Walk, drinking wine and giving back to her community."
But will Benavidez get along with Weber on The Bachelor? Only time will tell. However, Benavidez's profile hints she wants to start a family and is "looking for a man who has strong goals for the future and won't hold her back when she wants to pursue passions of her own."
That said, Benavidez's bio also teases potential drama that could remind viewers of the feud between Miller-Keyes and Brown during Colton Underwood's season of The Bachelor. As the network's website reads, "Will this pageant girl be on good terms with the other ladies or will familiar faces from her past resurface?"
Nevertheless, it's still possible Benavidez doesn't reign in the same kind of drama producers tried to get out of Miller-Keyes and Brown. According to Pageant Update, Benavidez's wanted to inspire "unity by respecting the opinions of others."
But regardless of what happens, Benavidez seems excited about her Bachelor journey with Weber.
"I have had so many emotions this week with the official announcement of the Bachelor cast on Monday," Benavidez wrote on Instagram. "Nerves, excitement, anticipation, you name it I've probably felt it. I appreciate all of you that have messaged me giving your support and encouragement for this crazy journey I am about to embark on! It really does mean the world to me. Let's do this!"
Chris Harrison on Alayah Benavidez from 'The Bachelor'
On Dec. 16, Harrison officially introduced all 30 women involved in Weber's season of The Bachelor. And the franchise's host kicked off the live stream with a few words about Benavidez.
"Let's start with Alayah — 24-year-old Miss Texas 2019! It's been a while since we've have a pageant girl. That was last season," Harrison joked. "A year ago, obviously, we introduced you to the pageant world with Hannah and Caelynn. There you go — she is definitely part of that world."
Harrison also revealed Benavidez will bring "probably the wildest roller-coaster ride in the entire season."
"Controversy, emotion, something we've never had happened before on the history of this show, happens to Alayah," he added. "So definitely someone to watch."
Meanwhile, Benavidez referenced Harrison's remarks in an Instagram post about her Bachelor casting.
"Well I guess it's official… ladies and gentlemen please secure your personal belongings, and keep your hands and feet inside the cart at all times," Benavidez wrote on Instagram. "It's going to be a 'rollercoaster of emotion.'"
Read more: 'The Bachelor': Are Hannah Brown and Peter Weber Still Together?