'The Bachelor': Who Is Hannah Ann Sluss? Peter Weber's Contestant Has a Surprising Bachelor Nation Connection
As the new season of The Bachelor approaches, as does the curiosity in regards to Peter Weber's contestants. Recently, host Chris Harrison unveiled all 30 cast members for Pilot Pete's next Bachelor Nation adventure. And naturally, fans are searching the internet to find out more about Weber's women before Jan. 6, 2020. So let's dive in headfirst — who is Hannah Ann Sluss from The Bachelor? Looks like the brunette beauty already has a connection from the franchise.
Who is Hannah Ann Sluss from Peter Weber's season of 'The Bachelor'?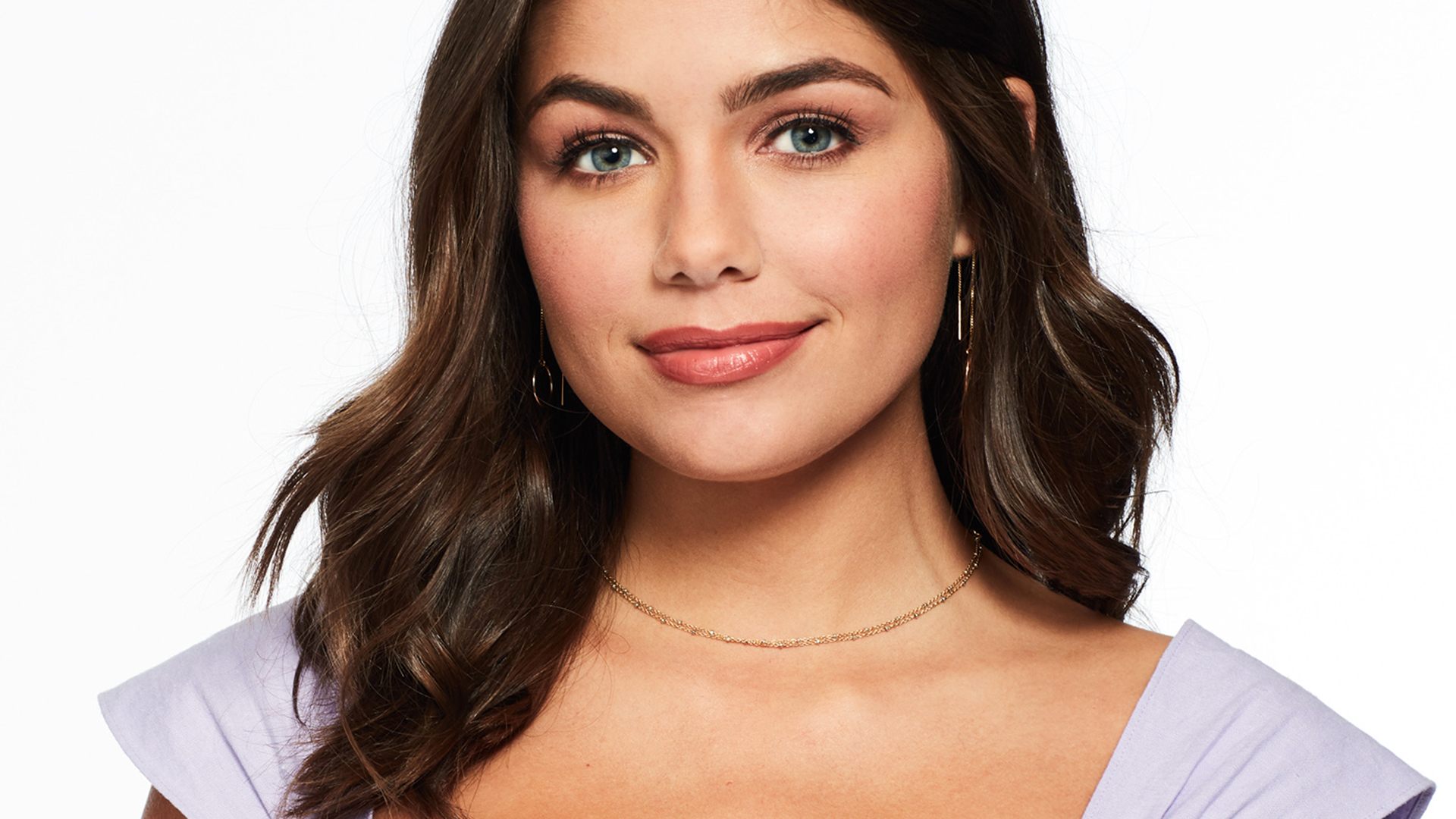 First thing's first — let's start with the basics. How old is Hannah Ann Sluss, where is she from, and what is her occupation? According to the Bachelor contestant's profile on ABC's website, Sluss is a 23-year-old model from Knoxville, Tennessee. She is also represented by The Campbell Agency and Model Club Inc.
Per her Bachelor bio, Sluss has two siblings — a younger sister and younger brother. She also lives at home with her parents. However, it's possible the model, like Weber, continues to call her parents her landlords because she travels frequently for work. And of course, she "would love to find man to join her on the adventure."
Meanwhile, it seems like Sluss has a creative streak, as her ABC profile explains she's "a talented painter and loves to dabble in interior decorating when she's not slaying it in front of the camera as a model." The Tennessee native also has a "cute southern twang."
So what is Sluss looking for on Weber's season of The Bachelor? "Hannah Ann describes her last relationship as all chemistry but little friendship," her bio reads. "Now, Hannah Ann is ready to find a man who she can be best friends with while keeping the steamy romance alive. We have a feeling this won't be a problem for Pilot Pete."
Chris Harrison spills 'The Bachelor' tea on Hannah Ann Sluss
On Dec. 16, Harrison dropped a few details about Weber's women on the 24th season of The Bachelor. And when the host got to Sluss, he let out a small breath, hinting there was plenty to talk about with this particular contestant.
"Hannah Ann," Harrison said, pausing. "From Knoxville, Tennessee."
He then revealed Sluss came on The Bachelor because she is friends with Hannah Godwin, who appeared in Colton Underwood's season and then got engaged to Dylan Barbour in Bachelor in Paradise Season 6. And sure enough, when sneaking a peek at Sluss's Instagram profile, she is pictured with Godwin on more than one occasion. Sluss even supported Godwin when the blonde made her Bachelor debut on Underwood's season in January 2019.
"Can't wait for #bachelornation to fall in love with the sweetest / goofiest southern belle you could ever meet!" Sluss wrote on Instagram. "Love ya smurf."
Meanwhile, Harrison confirmed that Godwin brought the Bachelor family a "great, beautiful girl" who just happens to be another Hannah. Nevertheless, Sluss's Bachelor Nation connection didn't exactly prepare her for what was coming.
"It really seemed like Hannah Ann had no idea what was going on," Harrison said. "She seemed very naive about this whole Bachelor world."
But despite this, it appears Sluss also gets into quite a bit of drama this season.
"For someone who was so naive and innocent, she ended up in the middle of absolutely everything," Harrison said. "Every bit of drama you can run into, this was Hannah Ann."
Regardless, Harrison ensures fans the model's journey will be an interesting one to watch, as she can stand on her own.
"Let me say this about her — seems sweet, quiet, reserved? Girl's got a backbone… girl's got a backbone," he said.
Read more: 'The Bachelor': Chris Harrison Reveals How Peter Weber's Season Will Actually Be the 'Most Dramatic Ever'