'The Bachelor': Who Is Victoria Fuller? Peter Weber's Contestant Is In Center of Everything
It's official — The Bachelor Season 24 returns on Monday, Jan. 6. And naturally, Bachelor Nation is ready to find out everything they possibly can about Peter Weber's potential final pick. And some of the women are even garnering quite a bit of media attention ahead of the premiere, including Victoria Fuller, who is supposedly in the "middle of everything" on this season of The Bachelor.
Who is Victoria Fuller from Peter Weber's season of 'The Bachelor'?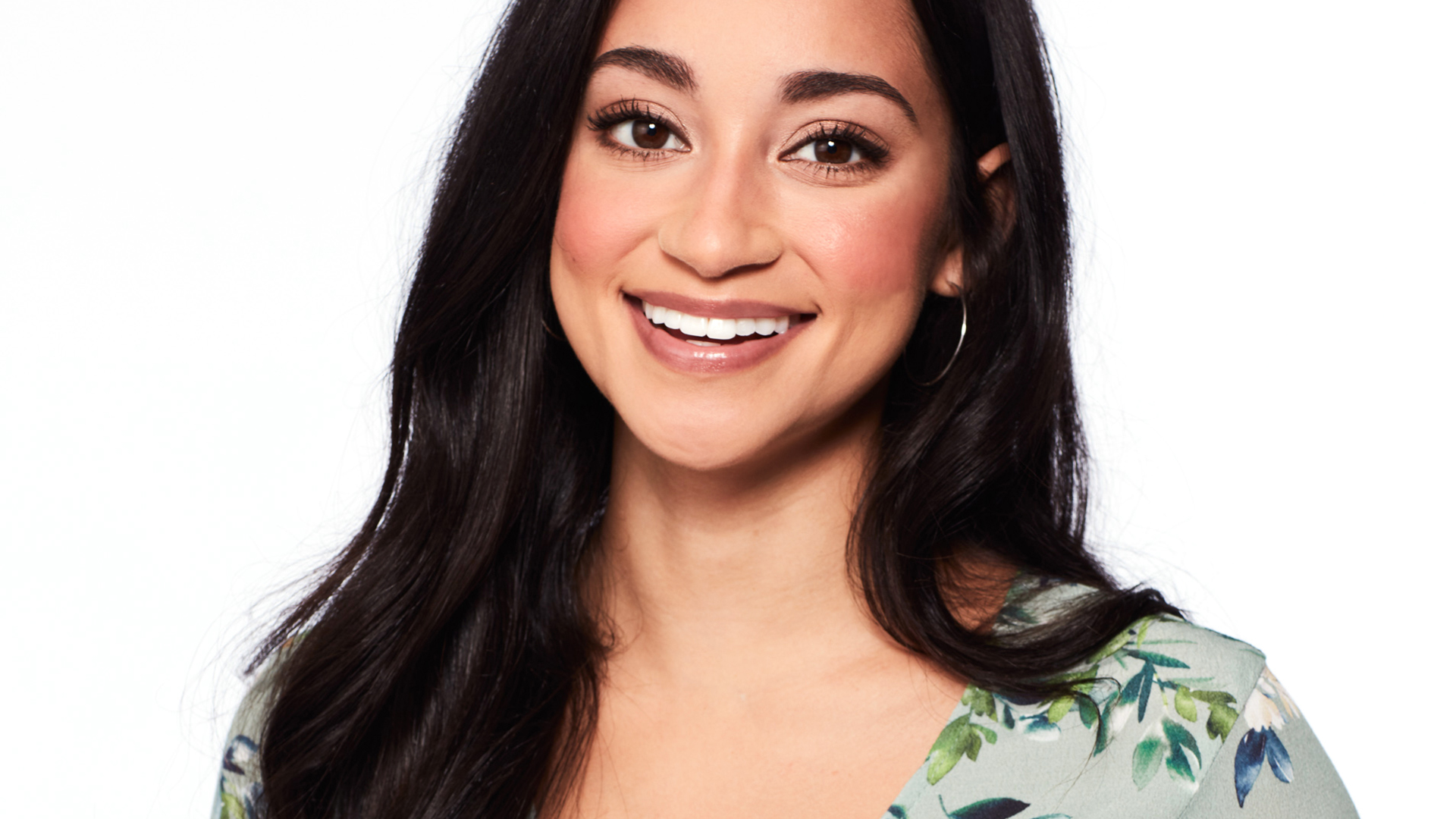 According to Fuller's Bachelor bio on ABC's website, the medical sales representative is 25-years-old and has never left Virginia Beach, Virginia. Fuller also works part-time at a yoga studio and loves her dog, Buxton, which is evident in her Instagram profile.
And of course, Fuller is fully committed to her quest for love. Her ABC profile states:
Victoria is looking for a guy that can make her laugh and melt her heart. She wants a man who can love her through the good, the bad and the ugly. She wants a man who can not only give her unconditional love, but can also give that love to her dog Buxton because they are a package deal. Victoria says that it's hard for her to know someone likes her unless they are expressing it to her verbally, so good thing Peter has a way with words!
Chris Harrison shares Victoria Fuller's bio before 'The Bachelor'
On Dec. 16, host Chris Harrison officially announced the women on Weber's season of The Bachelor ahead of the premiere, as per tradition. It also appears Harrison had plenty to say about Fuller.
"Forget all the superlatives I've said about everyone else this entire season," Harrison said. "Victoria F. is the most everything. Passionate would be an understatement."
And by everything, he means everything — from drama to Bachelor firsts. But to be honest, we're not sure whether Harrison means that in a good way.
"On top of the passion, I'm not sure I've ever seen a single woman on this show go through as much during her time on this show as Victoria F. She goes through everything," Harrison said. "Everything you could go through, sahe goes through on this show. In a weird way, it was kind of all a Bachelor first. It was really bizarre."
He added: "It's kind of like, in a weird way, watching Forrest Gump. I know it's a weird analogy. But you're like, 'Wow, he's in the Vietnam War. Oh, he started a Bubba Gump Shrimp. Now he's on the moon. Oh, he met the president.' And so all that, but in a crazy way — that was Victoria F."
Victoria Fuller addresses rumors on Instagram ahead of 'The Bachelor' premiere
Even before Harrison's take on Fuller, there has been a bit of buzz surrounding The Bachelor contestant. According to E! News, Bachelor Nation blogger Reality Steve "made several allegations" in regards to Fuller's reputation back at home. However, Fuller has since denied the rumors in a post on Instagram.
"The RUMORS you are hearing are FALSE," Fuller wrote in the post. "There will be a time & place where I can defend myself, but for now I choose to wait."
She continued: "HOWEVER, bullying is NOT ok. Nor is it fair. Especially when casting judgement and basing opinions upon pure speculation, assumptions, & LIES."
Meanwhile, Harrison responded to the reports about Fuller during an interview with E! News. However, the host didn't confirm or deny the rumors. Rather, he hinted at what he does know about Fuller's arc during The Bachelor.
"I don't read spoilers, I don't read the articles. Obviously, I'm there and I know what happens," Harrison said. "But I will say this with Victoria — she's in the middle of everything. And I mean everything! It's bizarre. Some of it's her fault and some of it's not."
Then when speaking with Entertainment Tonight, Harrison admitted Fuller will become one of this season's villains. So stay tuned for her Bachelor journey.
"I don't know if she's the season villain," Harrison said. "But I think she ends up as one, yeah."
Read more: 'The Bachelor': Are Hannah Brown and Peter Weber Still Together?