'The Bachelorette': Last Night's Episode Was So Awkward Now That We Know About Jed Wyatt's Girlfriend
Jed Wyatt has been at the center of some drama ever since his alleged former girlfriend, Haley Stevens, came forward and said that Jed had initially planned to go on the show solely to promote his music and intended to return to her after filming ended.

"We spent the night together the night before he headed to L.A.," Haley told People. "He told me [the show] was just an obstacle and we'd be stronger on the other side because of it."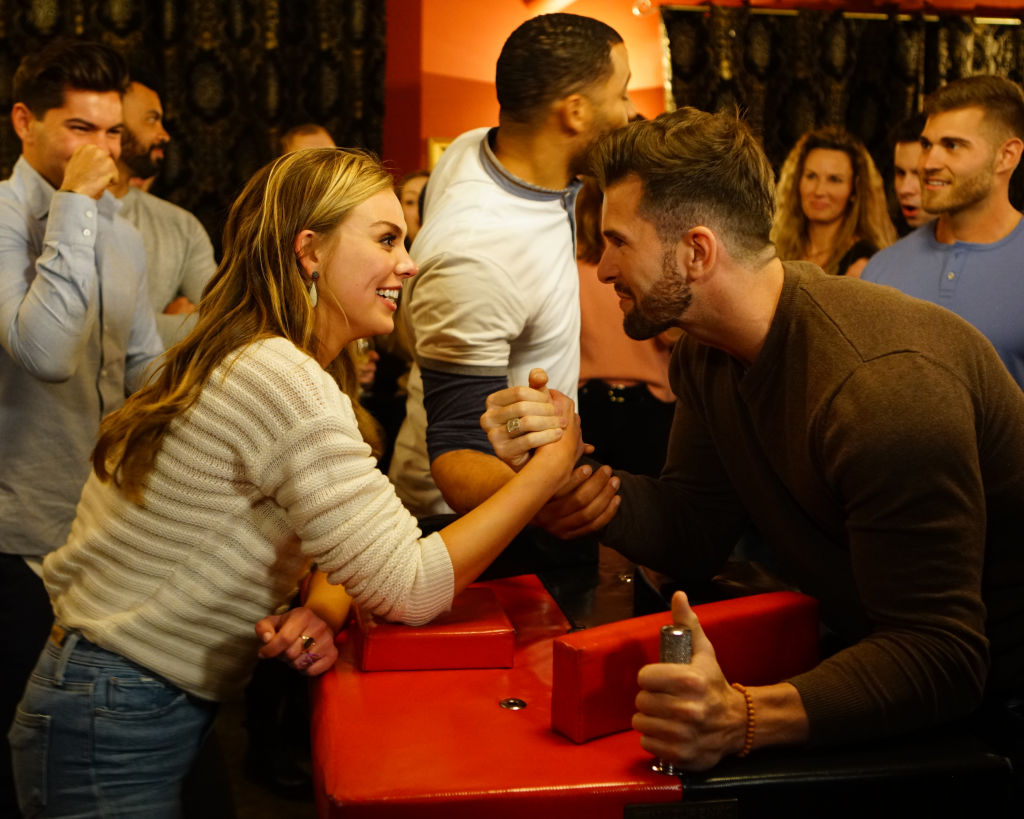 The Jed Wyatt ex-girlfriend scandal

Prior to Jed leaving for Los Angeles to begin filming, Haley says the two went on a romantic trip to the Bahamas, where they said 'I love you' for the first time.

She told People that she followed several Bachelorette spoiler blogs in an effort to learn when her boyfriend would be coming home.

"I bought a homecoming outfit that I was going to wear to maybe pick him up at the airport," she said.

She was shocked to learn he had returned to Nashville without telling her.

Whether Jed ends up with Hannah or not, Haley says she feels betrayed.

"Everything in me wants to believe that he meant everything he said and got caught up in [the show]," she said. "I don't believe he's a terrible person, but it's a terrible situation. And part of me thinks I was the backup plan and he wanted me to be here in case it didn't work out. I feel 100% betrayed."

Jed Wyatt starts to fall for Hannah Brown

Then last night's episode aired and Jed got to a new milestone with Hannah. He snuck off to serenade her with his guitar outside her bedroom window. After he played her a song outside, Hannah let him in where he proceeded to play yet another song (well, he was certainly honest about one thing: that he'd like to use The Bachelorette as a platform to showcase his music). When he was done singing and playing Jed and Hannah got cozy on her bed.

Between cuddles and making out, he asked if he could tell her something.

"I really and truly mean this when I say this: I really know it, and I feel it deeply, I really am falling in love with you. I'm thankful for you," he said.

"I'm thankful for you," she replied.

The fan reaction to Jed Wyatt now that we know he came on the show with a girlfriend

Needless to say, the general opinion around Jed has been tarnished since Haley came forward to tell her side of the story.

Several fans were quick to point out the irony in his lyrics: "I'll never tell a lie."

Fans are calling him a liar.

Jed's serenading felt dirty.

Everyone's just really disappointed.
Read more: 'The Bachelorette': Cassie Randolph and Colton Underwood Think Peter The Pilot Should Be The Next Bachelor