'Bachelorette' Fans Are Telling Chris Harrison That Hannah Brown Should Get Another Season
Before Hannah Brown began her Bachelorette journey, she was so excited to find her husband.

"Oh I'm so ready. I know I'm young but I would not have gone on this show if I hadn't really thought about what was at the end of this," she told Ellen Degeneres when she asked if Brown was ready for marriage.

But as Bachelor Nation knows all too well, Brown did not get a husband out of her time as The Bachelorette. She called off her engagement to her season winner, Jed Wyatt, when she found out that he'd come on the show with a girlfriend.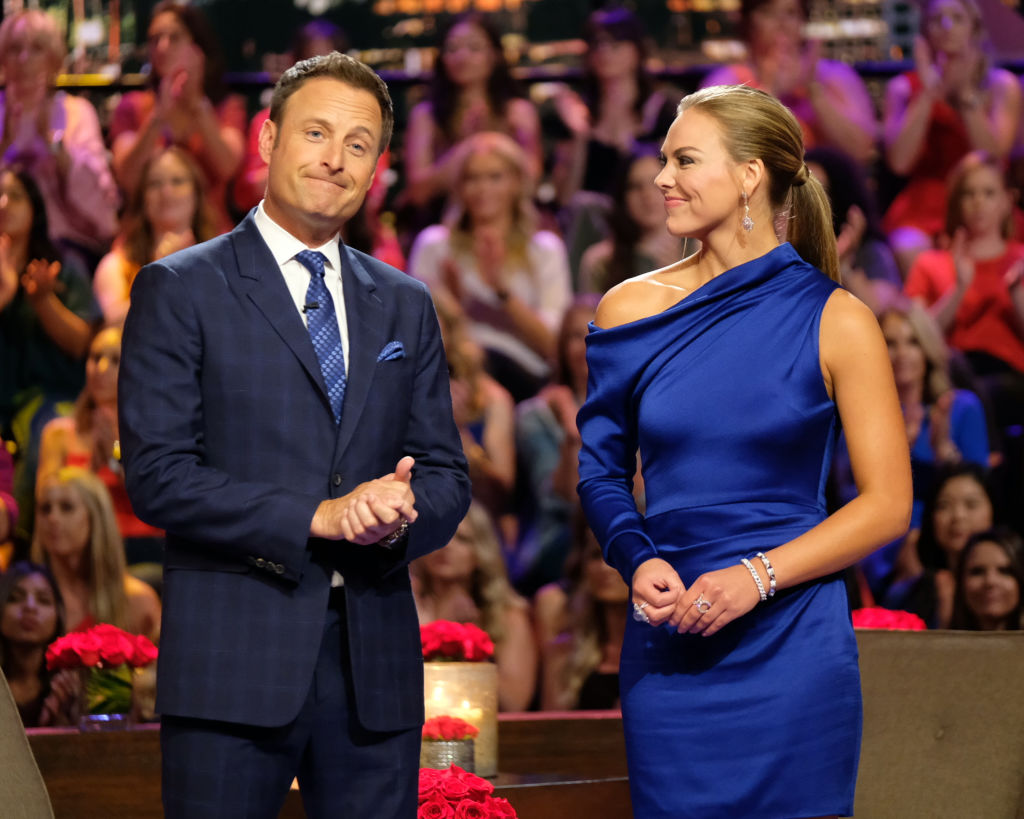 For a brief moment, Bachelorette fans thought Brown might get back together with her runner-up, Tyler Cameron. On "After The Final Rose," she revealed that she still had feelings for him and asked him out to get a drink with her. He said he'd love to. Shortly after, the two were photographed in front of Brown's residence in Los Angeles after what looked to be a sleepover–Cameron with his overnight bag in hand.

But Brown has since said in interviews that she and Cameron had a great talk that evening but they're both single and exploring their options (which explains the recent dates Cameron has gone on with supermodel Gigi Hadid).

Fans are telling Chris Harrison that Hannah Brown should be The Bachelorette again

Before Bachelor In Paradise began, Chris Harrison posted a sweet photo of him and Brown to Instagram along with a caption saying goodbye to the former Bachelorette. 

"Before we turn the page and head to #Paradise I want to say goodbye to this woman. I know it wasn't the fairytale we wanted but @alabamahannah is bigger, better & stronger than she's ever been. The future is bright for this woman…and you know I'm always here for ya #RollTide," he wrote.

Next to the photo, Bachelorette fans flocked to the comments section to urge Harrison to make Brown The Bachelorette again.

"If Hannah and Tyler don't work out, please give her another chance as bachelorette!" commented one fan.

"Bring her back for another season!!!!!" commented another.

"The world has not had enough of @alabamahannah yet!" commented another.

Does Hannah Brown want to be The Bachelorette again? 

Though many fans are suggesting Brown get another go at The Bachelorette, Brown isn't so sure she'd want to jump into the experience again.

"I really like the life I'm living right now, so I don't think I need a second chance," she told Us Weekly in a recent interview. "I think that I'm learning and growing. I'm a 24-year-old girl just figuring out life. I really learned a lot from being on The Bachelor and The Bachelorette, but as far as looking toward thinking about being the Bachelorette again right now, I can't really think about that just yet. I know it's a great experience for me, but I'm looking forward to different opportunities for my future."

So it sounds like the door isn't completely closed but, for now, Brown is happy with her current life. 

Read more: 'Bachelor In Paradise': Bachelor Nation Is Supporting Blake Horstmann Amid Caelynn Miller-Keyes Drama