Former Bachelorette Hannah Brown On Her New Friendship With Cara Delevingne And Ashley Benson
Former bachelorette Hannah Brown attended the Girl Up #GirlHero Awards at the Beverly Wilshire Hotel last Sunday.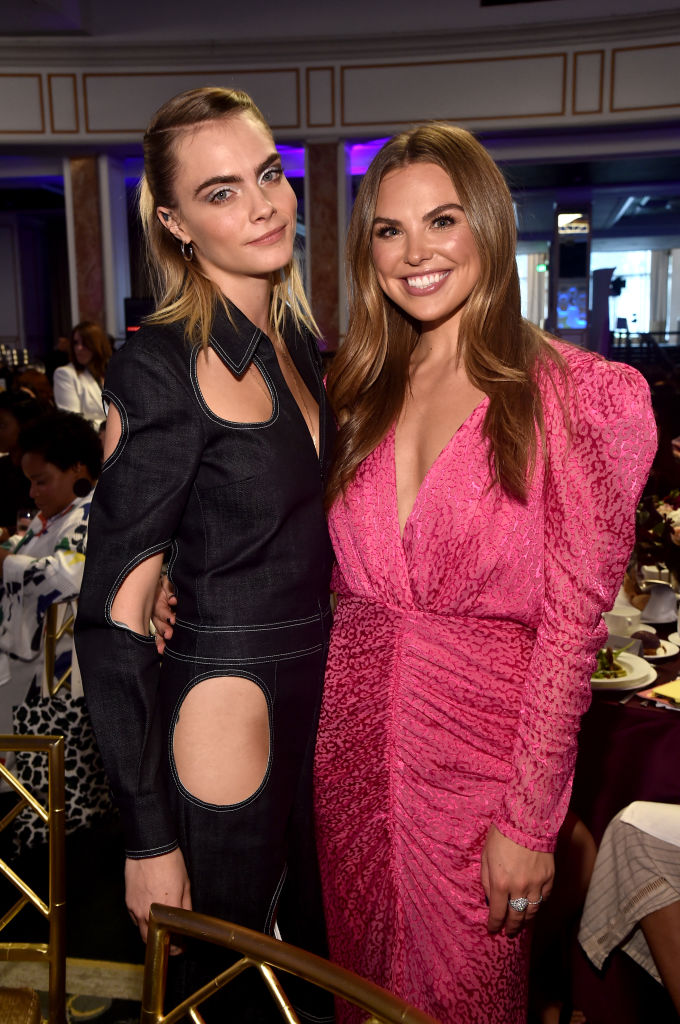 During Brown's season of The Bachelorette, she became an inspiration to women everywhere when she realized she'd been in a toxic relationship with controversial contestant Luke Parker.
"I don't regret the way that it happened because I feel like the relationship that I had with Luke, unfortunately, it's a relationship that a lot of women can relate to. A lot of women have been in toxic relationships and maybe, just maybe me going through that and being able to remember my worth and figure that out for myself can help somebody that's in that now see the signs of that and, ultimately, that makes me realize that I don't have regrets because that was worth all of it," she said during her Men Tell All episode, in which she also denounced slut-shaming and using Christianity as a means to control one's partner.
All this to say, Brown fit right in at the #GirlHero Awards, even though she came as Cara Delevinge and Ashley Benson's guest.
Hannah Brown gushes about how Cara Delevinge and Ashley Benson are the 'coolest, nicest humans'
In Brown's most recent DWTS diary entry she penned for Bustle, she wrote about attending the event with Delevingne and Benson.
"Cara is the coolest person ever. She's so sweet, kind, and deserving of being honored. She really does embody everything that a girl hero is, and it was really cool to be able to support her and to hear all about what the Girl Up organization is doing to create opportunities for young women," wrote Brown.
In an interview with Life & Style, Brown gushed about her friends further: "Oh, my gosh. They are truly the coolest, nicest humans — and they just really embody, just empowered women that empower and lift other women up," she said.
According to Brown, the models/actors have been supportive of the reality star since her Bachelorette days.  
"They were encouraging and supportive of me through my time as the bachelorette and into this experience. They have very crazy and amazing careers of their own, but just taking that time to be like, 'You are killing it, you have support,' that is just really awesome," she told the publication. "That has been really refreshing in this new life here in L.A. to have those friends, that, you know, have had a lot of experience — and even crazier — just in a different life than I've had that kind of can understand what it's like."
Delevingne was honored at this year's #GirlHero Awards as a "femenist hero," along with Kate Hudson and Jameela Jamil.
"In celebration of International Day of the Girl […] we will bring together Hollywood elite, inspiring women and men, and young women activists to celebrate what happens when we stand together to advance gender equality," reads the organization's website.
Read more: How Mindy Kaling Responds To The Critique That Her Early Work Lacked Diversity