'The Bachelorette': Hannah Brown Reacts to Luke Parker's Comments and Basically, It's Perfect
On Oct. 21, Hannah Brown responds to Luke Parker's comments about 'The Bachelorette' after 'DWTS' Week 6. And it's proof she has moved on.
Luke Parker may have dished on Hannah Brown after their awkward farewell on The Bachelorette, but the Dancing With the Stars contestant isn't having any of it. Following the sixth week of the dancing reality competition, Brown responded to Parker's comments from his appearance on Reality Steve's podcast. And it definitely seems like she's ready to move forward with her life.
What happened to Hannah Brown and Luke Parker on 'The Bachelorette'?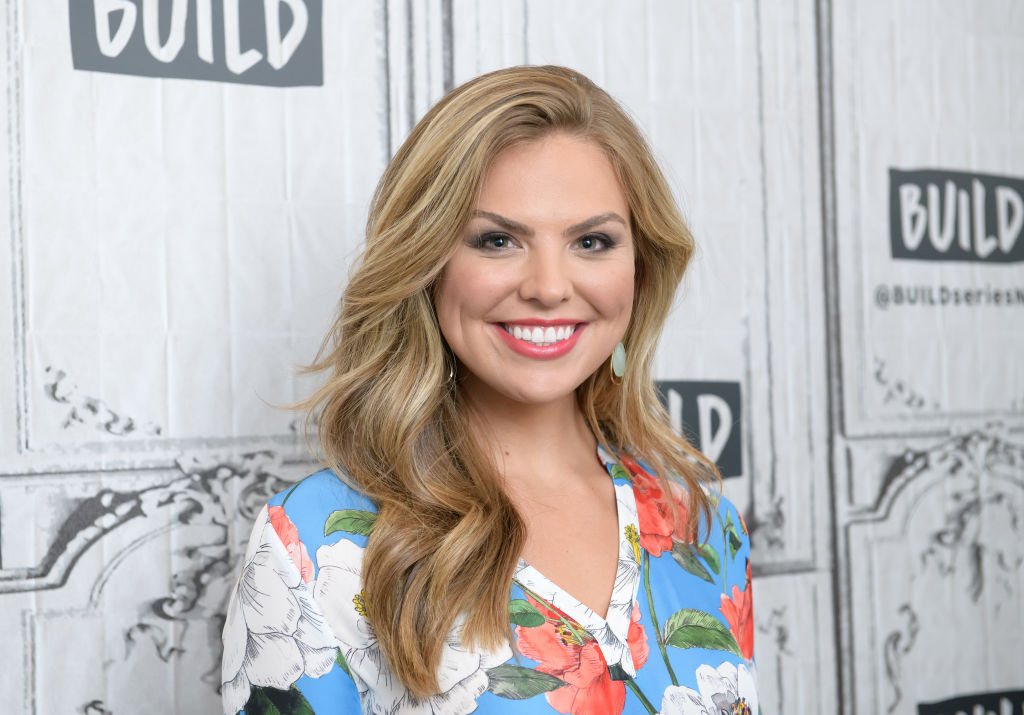 During their Fantasy Suite date on The Bachelorette, Brown and Parker got in a heated argument about sex, which ultimately led to the latter's elimination and the now-iconic sex-in-a-windmill speech.
"Sex is an incredible thing, and it's a beautiful thing," Parker told Brown on The Bachelorette. "Well, only when it's within the guidelines of marriage."
He then gave Brown an ultimatum and threatened to leave if she had sex with another contestant. "I just want to make sure we're on the same page. If you told me you were having sex, or you had sex with one or multiple of these guys, I'd be wanting to go home, 100 percent," he said.
However, Parker's comments backfired and Brown sent him packing. "Why do you have the right to do that? You're not my husband," Brown stated, visibly upset. "You're questioning me and judging me and feel like you have the right to when you don't at this point."
And when Parker tried to backpedal and ease his way back into The Bachelorette's heard, Brown refuted. "I have had sex and Jesus still loves me," she said. "From obviously how you feel, me f*cking in a windmill? You probably want to leave."
The season's lead later confirmed she slept with The Bachelor's Peter Weber four times. Regardless, the debate had fans calling Parker out for slut-shaming Brown. However, it seems Parker tried to clear the air when speaking with Reality Steve.
What did Luke Parker say about Hannah Brown after 'The Bachelorette'?
On Oct. 17, Parker appeared on Reality Steve's Podcast and the reality star claimed he was "confused" by Brown. According to Parker, Brown allegedly told him she also wanted to abstain from sex until marriage.
"She told me she shared the same heart and convictions as me and she wanted to abstain from sex before marriage," Parker said. "That's why I'm so confused and that's why you see the look on my face when she tells me about the windmill."
Parker also mentioned he tried to "make things right" with Brown and continued to "fight for her." And overall, it looks like the reality star believes his beliefs mean he wasn't slut-shaming Brown. "Which, if I was judging or slut-shaming, I would not be trying to do that at all," he said.
Hannah Brown responds to Luke Parker's comments after week 6 of 'DWTS'
Since the podcast, Brown has remained relatively quiet, seeing as she has been competing in DWTS. However, after her performance on Oct. 21, Brown opened up about Parker's comments in an interview with Extra.
"The past is the past," Brown said. "I've moved on from that. I am confident in every statement that I've made. And he is not a part of my life."
Meanwhile, the former Bachelorette revealed she isn't too concerned about Parker's remarks, especially since she has a new love in her life — dance.
"I'm focused on dancing and people can talk if they want to," Brown explained. "It's just not my concern. They can talk. I'm gonna dance."
Even now, Brown makes it clear she doesn't owe Parker anything. She's living her post-Bachelorette life on Dancing With the Stars, where it seems like she's flourishing. And quite frankly, more power to her.
Check out Showbiz Cheat Sheet on Facebook!