Bachelorette Hannah Brown Reveals The Sad Reason She Held On To Luke P. For So Long During 'Men Tell All'
Last night's "Men Tell All" episode of The Bachelorette was heavier than most. In addition to a John Paul Jones haircut, bloopers, and a juicy preview of the finale, Hannah Brown addressed such themes as slut-shaming, Christian double standards, and toxic relationships.

For the first time since she sent him home, Brown came face-to-face with controversial contestant Luke Parker. Until he got up to leave in the middle of the episode, Brown spoke directly to Parker about the ways in which their relationship was unfair.

Right away, during her interview with Chris Harrison, Brown brought up her relationship with Parker.

"I think I have to back it up from the very beginning with my relationship with Luke. I will never try to say that the feelings that I had for him weren't real because they were. It was the closest thing that I had to feeling love at first sight," she said.

The real reason Hannah Brown kept Luke P. for so long

She went on to explain her initial, intense feelings towards Parker. She feels they were, largely, born our of insecurity.

"But I think a lot of that came from being really insecure about being The Bachelorette in the first place. I remember that when I got the call from you I was so excited but also I had this doubt of Oh my gosh are the guys gonna be disappointed? And am I gonna be able to live up to this standard that I thought I had to live up to? And the first night there, there is this huge fear of what your intentions are," she explained to Harrison and the men.

Brown explained that, from night one, she knew for certain Parker was there for her, and she liked that security.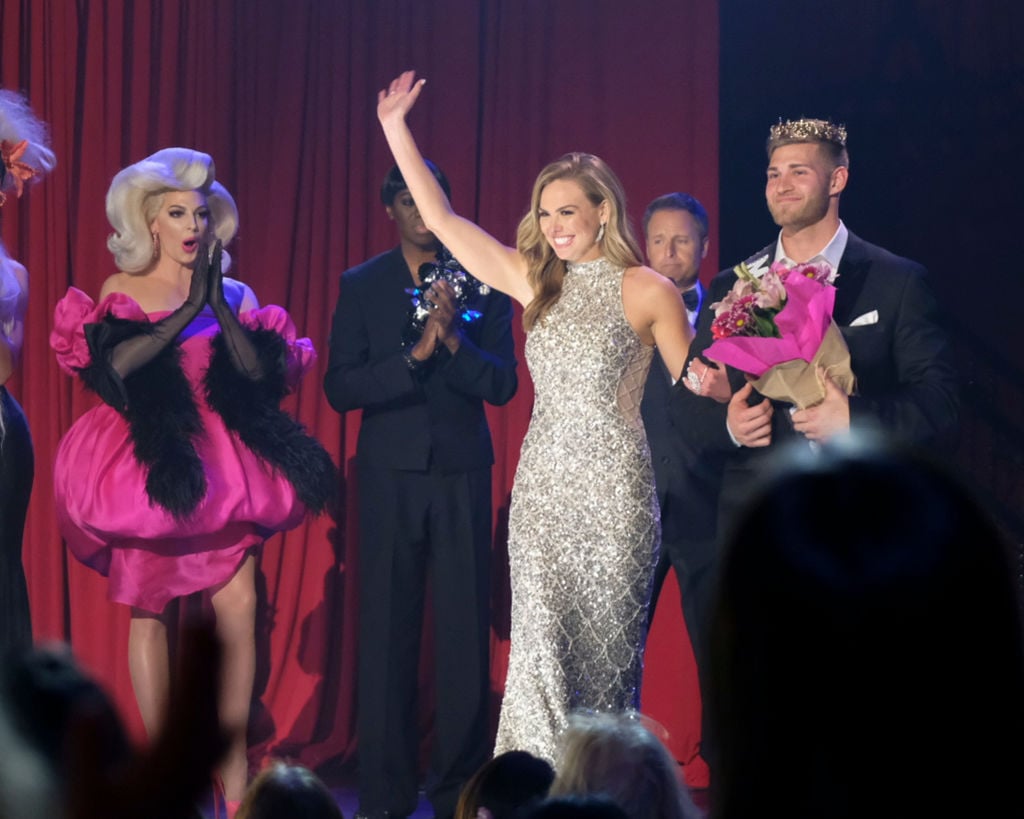 "That night, Luke made me believe that he was there for me and gave me hope from the beginning and I held onto it a lot longer than I should have, but it gave me safety. Ok, at least one guy's here for me. And you can't do that in a relationship," she said.

"That's incredible perspective," responded Harrison.

She continued: "Ultimately, I'm really glad that that relationship's behind me and that I can move forward from that and I learned a lot from the experiences that I went through. I deserved so much more than what I kind of put up with," she said to enthusiastic applause.

Hannah Brown had to see Luke P.'s red flags for herself

She went on to talk about the moment she realized Parker wasn't good for her.

"I needed to feel it and see it for myself. That night, I felt it and saw it for myself and that was when it just snapped for me. Now I'm like I will not put up with this because that's not love, that's not what the person I want to spend the rest of my life with's ever gonna make me feel," she said of her last night with Parker. 

Read more: 'The Bachelorette': Did Luke P. Make A Twitter Account Just To Fight With Hannah After Last Night's Episode?