'The Bachelorette': These Are The Four Men Heading To Hometowns
It's hard to believe that Season 15 of The Bachelorette is winding down. Hannah Brown's season has been a tumultuous journey. From a man who had a secret girlfriend back home, to another man campaigning for a pity rose. But perhaps the most troubling part of this season is the man Brown can't seem to shake who consistently manipulates Brown through the use of gaslighting. But despite all the drama, hometown dates are happening next week. Here are the four men heading to hometowns.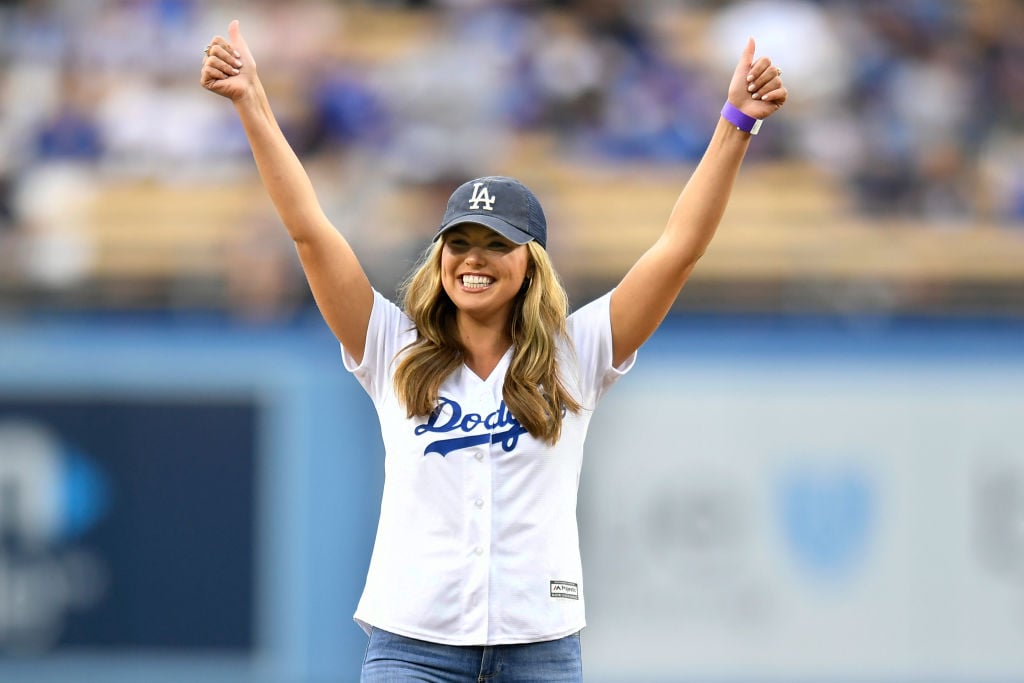 Jed
The first man heading to hometowns is 25-year old singer/songwriter, Jed. Jed has serenaded his way into Brown's heart with her performance of his original song "Mr. Right, Girl." On tonight's episode, Brown admitted to Jed that she is, in fact, falling in love for him. Funnily enough, the moment that Brown knew that she felt safe enough to share her feelings for the singer involved music.
While the two were on their second one-on-one date in Amsterdam, Jed jumped into the air mid-dance and clicked his heels together while a street performer played the organ in the background. That's when Brown felt the urge to finally share her feelings with Jed. Brown has stated that she can see a life with Jed after the show and that their love is written in the stars. For Jed's hometown, the couple will be headed to Nashville, TN.
Tyler C.
The second eligible bachelor headed to hometowns is 26-year-old, Tyler C. Tyler is a 26-year-old general contractor. He has admitted that he has a hard time opening up to Brown and people in general because he wasn't used to seeing his parents (who are divorced) turn to each other and communicate effectively in times of great struggle.
Though Tyler is definitely the strong, quiet, type, he consistently makes strides to ensure that Brown knows exactly how he is feeling. He has gone as far as professing that he is falling hard for Brown and has no difficulty seeing himself getting down on one knee is just a few short weeks. Though Brown has yet to admit that she is falling in love with Tyler, she has voiced excitement of getting the opportunity to put faces to the names of people that Tyler is constantly referencing during their one-on-one dates. For Tyler's hometown, the pair will be headed to Jupiter, FL.
Peter
The charming pilot, Peter, captured Brown's attention from the very first night. Peter is a sweetheart who also has undeniable chemistry with Brown. The 27-year-old is calm and level-headed, which serves him well in his line of work. He has admitted that he is completely smitten with Brown and he's excited to bring her home to his family, which he admits is everything to him.
Brown has echoed Peter's thoughts and admitted that she is loving the way that their relationship is progressing. Brown loves that Peter always makes her feel special and important and has expressed extreme excitement in meeting his family. For his hometown, the pair will be headed to Westlake Village, CA.
Luke P.
An import/export manager, Luke is the clear villain of the season. Citing a very intense connection as the sole reason that Brown consistently chooses to keep the 24-year-old around, we're all tired of seeing, hearing, and talking about him. Luke has spent the season stirring up drama and gaslighting Brown. He has consistently lied and caused issues with almost every other man on the season. Yet somehow, he has caught Brown in his voodoo spell. The couple will be headed to Gainsville Georgia for his hometown.
Season 15
Bachelor Nation is waiting on bated breath to see how the duration of the season plays out. True fans of the show know that hometown dates are essential to determining the front runner of the show from here on out. As for the men who didn't make it to hometowns, well there's always paradise.