The Real Reason 'The Bachelorette' Stars JoJo Fletcher and Jordan Rodgers Aren't Married Yet
JoJo Fletcher captured the hearts of millions of viewers when she became a contestant on the 20th season of The Bachelor. But when she didn't win the competition, producers thought she'd be the perfect contestant for The Bachelorette, where she captivated even more viewers. But fans weren't entirely certain of her decision when she decided to say yes to Jordan Rodgers' proposal. The two are still together, but they have yet to marry. Why?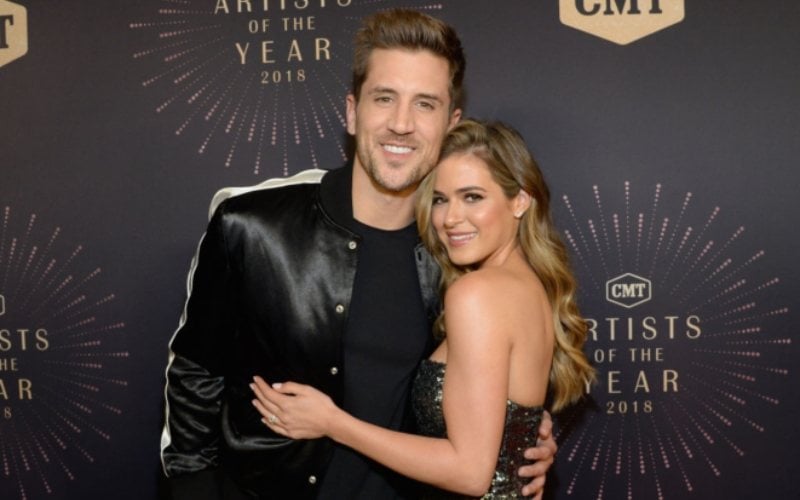 Fletcher chose Rodgers on the 12th season of 'The Bachelorette'
Fletcher and Rodgers met when he appeared as a contestant on The Bachelorette. She immediately fell for him, but viewers weren't completely sold on him. He wasn't as gentle and sweet as some of the others on the show, although he was definitely attractive and had a fun-loving personality. There was some drama in his personal life, too. He is the brother of Green Bay Packers quarterback Aaron Rodgers, but the two don't have a relationship. Despite the family drama and a bit of a colder personality (though he still seemed like a genuine guy), Fletcher saw a lifelong companionship in him and said yes when he proposed.
The couple have now been engaged for two years
Fletcher and Rodgers were one of the most well-known couples to ever come out of The Bachelor franchise. The couple got engaged back in 2016, but people have noticed that the two still haven't tied the knot. While a two-year engagement isn't entirely unheard of, it is generally regarded as a long time, especially for a high-profile celebrity couple. However, it's possible that Fletcher and Rodgers are taking things slow for a reason. Toward the end of 2018, the couple opened up about why they still haven't walked down the aisle.
They revealed they had a difficult first year and one fight almost broke them up
While the couple is definitely in love, they told E! that things have not been easy since the show. They noted there is a major difficulty in trying to merge two entirely separate lives together after spending so much time in the same place. "There was a lot of work involved in getting to know each other," Rodgers told the news outlet. Eventually, they got into a major fight and finally asked each other how much more either of them could take. But on the brink of breaking up, they both decided they weren't ready to give up something that could be so great. Instead, they kept working at their relationship.
Now, they're happy with where they are but don't feel the need to get married right now
Fletcher also told E! that the first year of their relationship, "… Was just bad, really." However, the two overcame those hardships and were determined to make things work. And now, they're in a good place. But they both agree that wedding plans can sometimes create added stress on a relationship, and they don't want to mess anything up. For now, the couple is happy enjoying each other's company. They're happily engaged, but haven't even set a wedding date.
Check out The Cheat Sheet on Facebook!