Former Bachelorette Kaitlyn Bristowe Admits Why She Didn't Talk To Nick Viall For 4 Years
Kaitlyn Bristowe and Nick Viall have a history. Viall was the runner-up on Bristowe's season of The Bachelorette, and her final rose recipient, Shawn Booth, never seemed to get over that.
For about four years after Bristowe's season aired, the former bachelorette and Viall didn't really speak. They would "talk about each other in the press," but they never got any closure.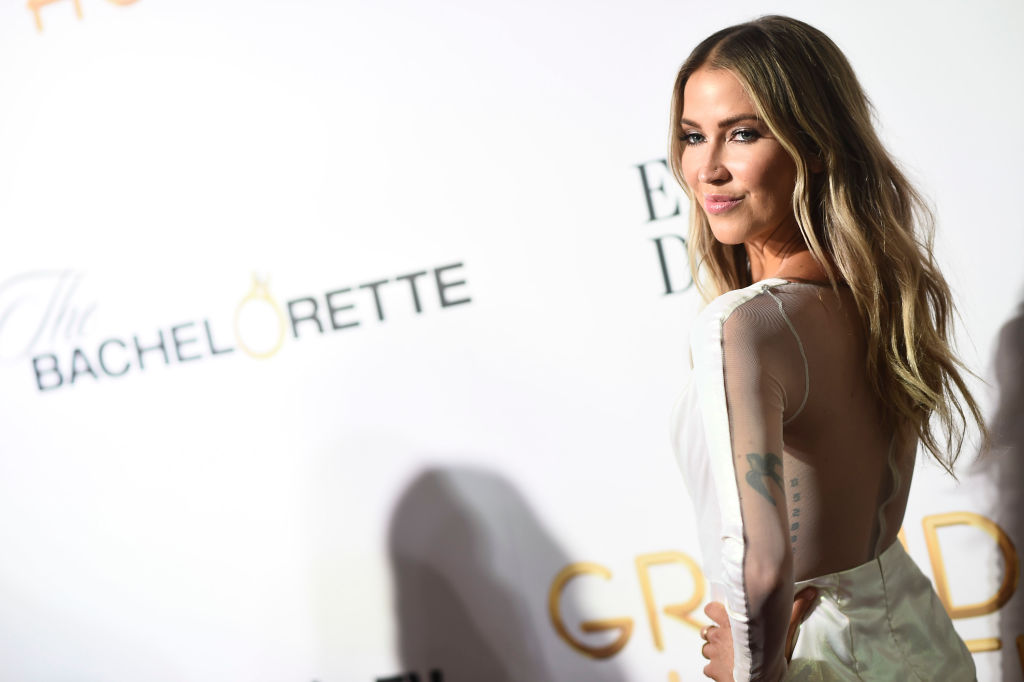 Recently, Bristowe and Viall have agreed to make amends and to prove it they were guests on each other's podcasts. On The Viall Files, both Bristowe and Viall opened up about not only their relationship but Bristowe's relationship with Booth, and Viall's relationship with Vanessa Grimaldi, his Bachelor season winner.
Why Kaitlyn Bristowe didn't speak to Nick Viall after 'The Bachelorette' and why she 'made little jabs' at him in the press
Viall told Bristowe he never liked their relationship after The Bachelorette ended.
"I gotta say, I said this to you when you called, it definitely always bothered me the contentious relationship that we had and I felt like the perception was we had a very contentious relationship more than maybe even we did, but people really seemed to think we were at odds with each other or have been for some time," he said.
"Right. Well, because we kind of acted that way. OK by we I mean me," replied Bristowe, laughing.
Bristowe says her post-Bachelorette behavior towards Viall was a result of her wanting to protect Booth's feelings.
"I think when we had that conversation on the phone I totally owned up to everything because, look, I was like totally trying to protect a relationship and maybe it was too far that way. I could have just dropped it. But it was such a lingering thing over my head all the time from the show and I always felt so much shame around you," she said.  
Kaitlyn Bristowe says Shawn Booth 'chose to focus on [Nick Viall]' after 'The Bachelorette' ended
After her season ended, Bristowe says Booth had a hard time letting go of the animosity he'd built up against Viall.  
"You also realize that you had these relationships with other people and you can't deny that. It was there and we had that and everybody saw it. Like I get it, it must be hard for the other person. But at the end of the day you have a choice and I chose him and he chose me and then he chose to focus on you [Nick Viall]," she said.  
"He didn't seem to let it go," Viall agreed.  
Bristowe knew that her fiancé had a hard time letting go of his negative feelings towards Viall so she did what she needed to do to protect his feelings, including cutting off communication with her runner-up and talking poorly about him in the press.
"It really was hard for him. It was a lingering thing in the relationship. It's super unfortunate. But, yeah, that's probably why we didn't talk for that many years. [I felt shame] just because of how badly I had hurt Shawn through [my relationship with Nick Viall]," she explained.
"I think I was made to feel shame but deep down I knew that I wasn't ashamed. But that's why I acted the way I did or that's why we didn't talk or that's why I made little jabs here and there is because I knew he had been so hurt by it and I hated that," Bristowe continued.
You can watch the full interview on The Viall Files YouTube channel.
Read more: How Nick Viall Really Feels About Vanessa Grimaldi's Recent Comments About Not Wanting To Get Engaged To Him On 'The Bachelor'