'The Bachelorette' Producers Only Gave Kaitlyn Bristowe Alone Time With Nick Viall
Kaitlyn Bristowe's season of The Bachelorette got shaken up when producers brought Nick Viall on part-way through. Prior to filming The Bachelorette, Bristowe and Viall had been flirting.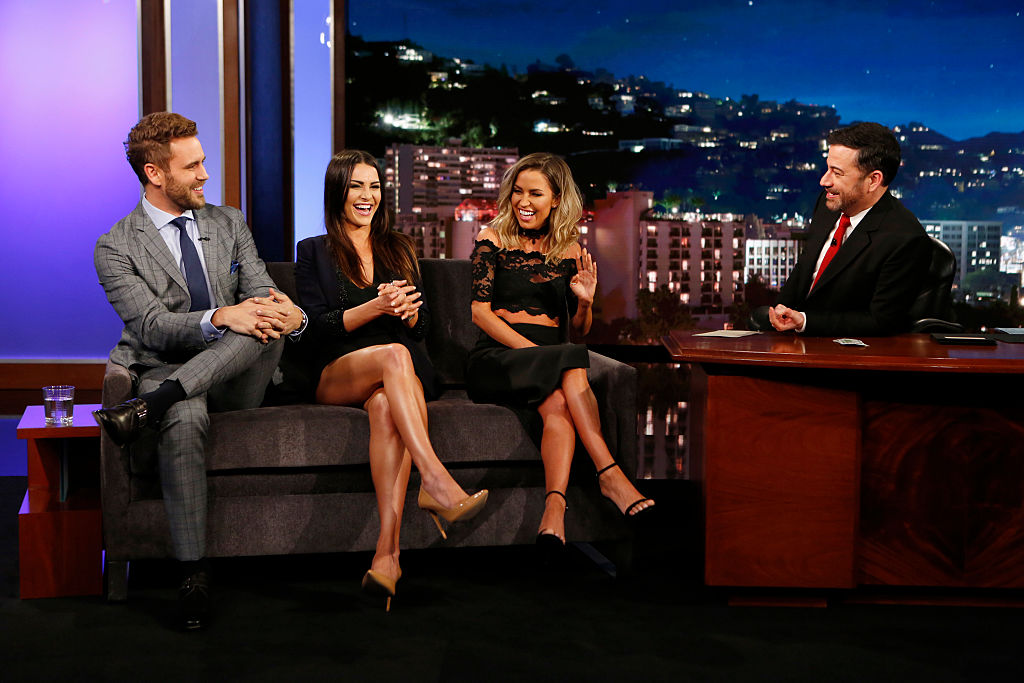 Last week when Bristowe was a guest on Viall's podcast, The Viall Files, she told the host that she wouldn't have minded seeing him come out of the limo.
Viall hinted to Bristowe that he thought he had her season in the bag. When he didn't win, his ego took a hit.
"Your season was unique with me coming on and the reasons for it… You know, you could argue I cheated in a sense. Like we knew each other a little bit before. There's a comfort level. And [Shawn Booth] still won. My ego after losing, I was like 'F*ck I couldn't even win this time.' I knew her and we had this connection, there's this familiarity, and this f*ckin' Shawn guy shows up and she still picked him," he told her.
Kaitlyn Bristowe and Nick Viall's private meeting during 'The Bachelorette'
Viall also asked Bristowe if she remembered a uniquely private conversation they had during her season.
"This was I guess four days before the finale and remember we got to hang out for–" Viall began.
"I don't remember any of that," Bristowe cut him off, reminding him that they'd been drinking.
"OK. We were hanging out with producers. The producers let us have like 10 minutes alone. We're enjoying the moment, kissing whatever. And then Kaitlyn looked at me and she gave me this look. And I wasn't loving the look," said Viall.
He continued: "She said 'come here, I need to tell you something.' And she wanted to pull me into another room and that's when the producers came in. And I always wondered, was she going to tell me that she was going to pick Shawn. There was a moment of like, I just need to f*ckin' tell you something. And that never happened. And then they cut it off."
Nick Viall is the only contestant Kaitlyn Bristowe was allowed to have alone time with
Bristowe maintained that she didn't remember the interaction, but she's still shocked producers gave her alone time with Viall.
"I can't believe they let that happen though. They never let–they didn't let me hang out with anybody off-camera except for you," she said.
Viall seems to think the producers were pulling for him to win.
"Yeah I mean who knows. I think I had a relationship with them. I had a connection with them. I think they were kind of pissed at Shawn. I think they were maybe kind of hoping… you know," he said.  
Read more: Peter Weber Asks Hannah Brown To Join His Season Of 'The Bachelor'