Former Bachelorette Rachel Lindsay Responds To Colton Underwood's 'Petty' Remarks, Wants Him To Come On Her Podcast
Former bachelorette Rachel Lindsay read the comments Colton Underwood made. She wants to hash things out with him on her podcast, and he's game.
A couple weeks ago, Colton Underwood commented on an Instagram post made by Us Weekly about the Rachel Lindsay, Raven Gates feud.
"Shocker. Rachel mad at another person… does she like anyone?" the former bachelor commented.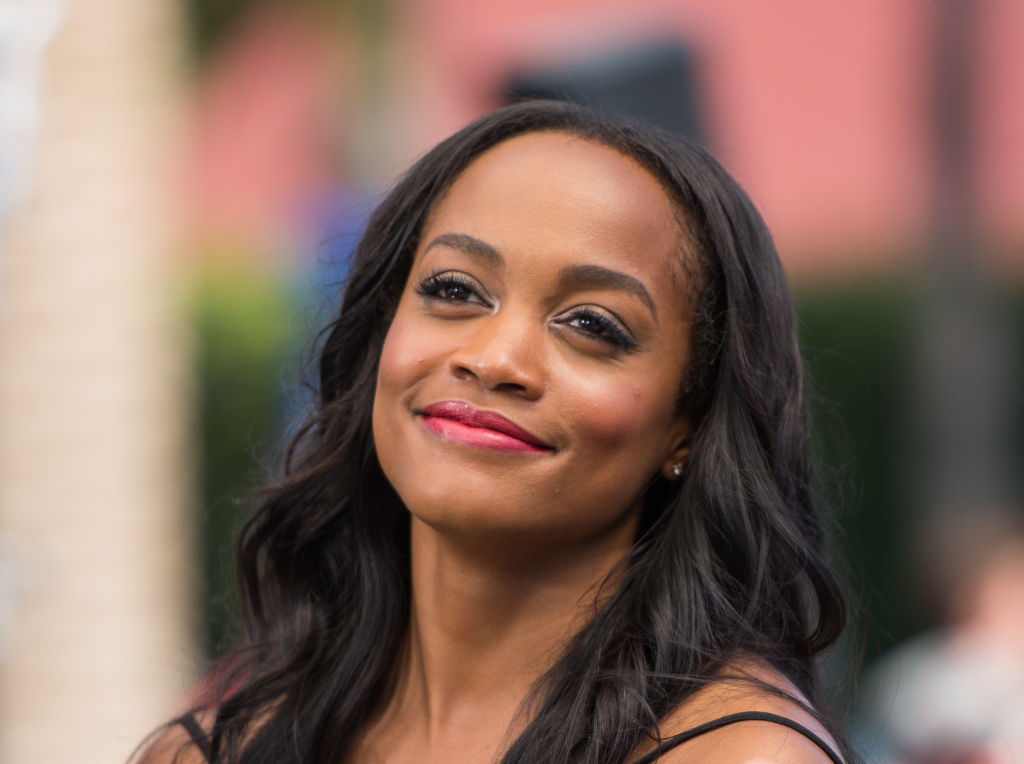 On another Us Weekly Instagram post he commented:
"I'm not weighing in on the Rachel/Raven drama. I could care less about that, not my business. What is my business is the countless number of times she's spoke poorly of me… including that time she ran her mouth about me to Cassie…Funny thing is I have never met her."
Rachel Lindsay responds to Colton Underwood's Isntagram comments
Initially, Lindsay didn't respond to Underwood's comments. Though she never replied to anything on Instagram, she did recently address Underwood's thoughts on the YouTube series Whit & Ry.
The former bachelorette did in fact see Underwood's comments, and she'd like him to come on her podcast to discuss his claims.
"I would love for Colton to actually come on the podcast because what I'm not going to do is entertain you in the comments section of somebody else's post. What I will do is have a grown ass conversation with you and we can talk about it but what I don't appreciate are the accusations being made because I believe he said I ran my mouth to Cassie," she said on the YouTube show. "Well your girl follows me on Instagram so I don't know what I could have said."
Lindsay continued, "He's making it seem like I said don't be with him. I would never tell another woman not to be with a man unless I had some type of relationship with her."
According to Lindsay, she thought she had a great conversation with Underwood's girlfriend, Cassie Randolph, the night they met and chatted. She says she even gave the Bachelor winner some friendly business advice. She's confused by Underwood's statements.
"I'm so confused as to why he thinks I ran my mouth," she said. "It's so petty to me. As much as I wanted to go at him in the comments section, I just thought you know what? Excuse me. I need to go interview Oprah Winfrey. That was literally my mindset. I don't have time for this."
Lindsay added, "I'd love to hash it out and discuss it in person. I didn't know he was holding this resentment towards me. What's today? October 14. I met Cassie three months ago so I don't understand why you're commenting on it on an Instagram post."
Colton Underwood is willing to go on Rachel Lidsay's podcast under one condition
Apparently, Underwood's game for a podcast feature.
Underwood responded to an US Weekly tweet about Lindsay wanting Underwood to come on her podcast to hash things out.
Much of Bachelor Nation, fans and alums alike, responded to the post to proclaim their excitement at the prospect of upcoming drama.
Tyler Cameron responded with a gif of Michael Jackson eating popcorn and Bachelor In Paradise bartender Wells Adams offered to mix some drinks for the occassion.
Read more: Former 'Bachelorette' Contestant Tyler Cameron's Advice For Anyone Who Wants To Start Running