'The Bachelorette': 4 Rumors About the Season 12 Winner
It's time to turn your attention from some of the most hated reality TV shows and focus on one of the most loved: The Bachelorette. In Season 12, bachelorette JoJo Fletcher still has a few more weeks before she tells the world which bachelor won her heart. Just because the season isn't over yet, doesn't mean people haven't been trying to find out who won and if JoJo ended the season with a ring on her finger. So what rumors are floating around on how the show ends?
1. JoJo gets engaged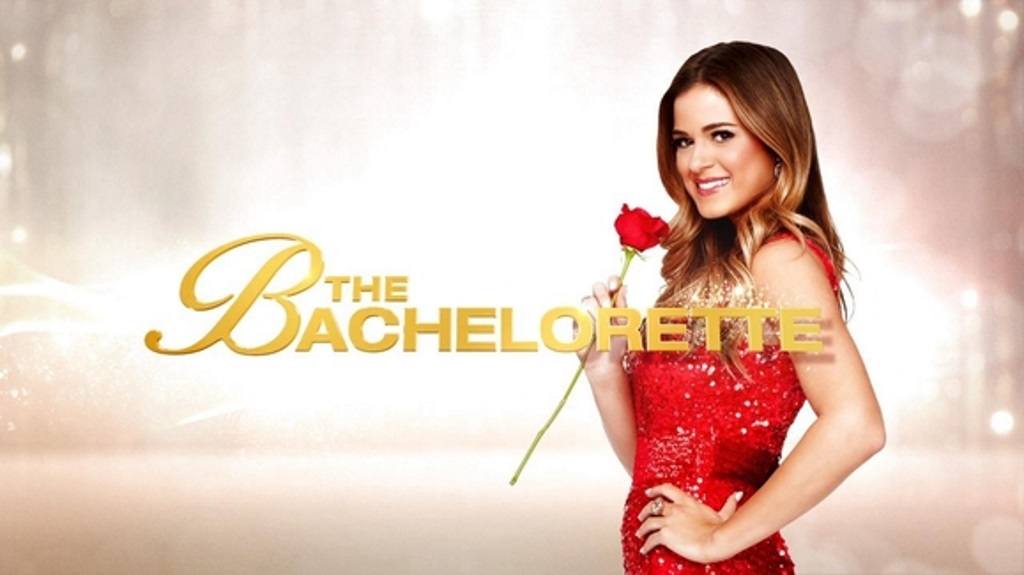 According to reports JoJo definitely falls in love with the final two guys, making her ultimate decision even harder. "She was so torn between the final two guys," an insider told Life & Style. "She kept crying and crying because she didn't know what to do."
The final rose ceremony reportedly takes place in the Thai island of Phuket. The winner gets down on one knee and proposes with a Neil Lane engagement ring, but that doesn't mean that's the only proposal JoJo will receive. That's right, the runner-up also reportedly gets down on one knee before she finally turns him away. So is the winner the contestant everyone has been expecting?
2. Jordan reportedly wins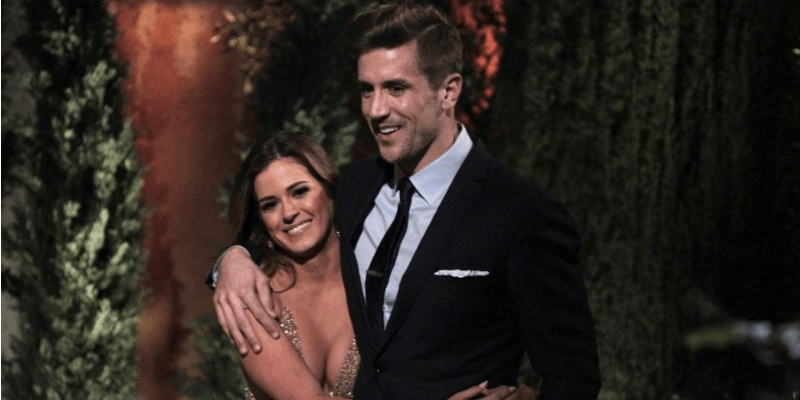 It looks like fans might be right! Jordan's brother, Luke might have let it slip that the two have a future together. In an interview with Womanista, Luke let a little too much information slip before trying to backtrack. "[JoJo] was able to sort of just so easily come lockstep with our family in our conversations and stuff like that," Luke said. "Except for the fact that she is missing some very crucial movies that we quote a lot."
Notice how he said they plan on catching her up? Why would his family bother unless the two ended up together? When the misstep was brought to Luke's attention he tried to correct the mistake, by adding on, "We could catch her up with that, should she need to be caught up," he explained, "depending on how this whole thing ends. But yeah, she can definitely roll with us, which is fun."
Jordan's family has played a big role in Season 12. A big part of his story line has been the fact that he isn't in touch with famous brother, Aaron. When JoJo went to his home to meet his family it did look like she fit in well with the Rodgers. However, she still had questions about the wedge between Aaron and the rest of his family.
3. Robby is reportedly the runner-up
So who is rumored to be the runner-up? Turns out the answer is Robby Hayes who just went through a breakup three months before meeting JoJo. We know that the bachelorette has fallen hard for Robby, but the main thing that hangs over their relationship is that he suspiciously dumped his ex right before the show.
He insists that the breakup was a long time coming, and had nothing to do with the show. But as we've seen on the hometown dates, people from Robby's circle are still claiming that the show is the reason he dumped his ex. We now know that his ex is dating the villain of the season, Chad Johnson, so there will definitely be even more drama to come. Chad has already confirmed his place on Bachelor in Paradise so chances are we'll see more of this drama play out.
4. Jordan's player days may not be behind him
Although Jordan is expected to win this season that doesn't mean the couple's relationship will be smooth sailing. During the show Jordan has been accused of using the dating site, Raya, which according to ET is a secret dating app for celebrities. However, Jordan refutes these claims and says he made the profile before the show.
"I had a Raya account through February," Rodgers explained. "Unlike every other contestant on this show who was flown [in] for final selection and [a] finalized spot on the show in January, I was never contacted nor was the show even on my radar until early March. Just over a week before filming I was reached out to by a producer."
That's not the only time the contestant has been called out for being a potential cheater. In the show, JoJo confronted him herself and said someone told her that he has been a player in the past. He quickly shut that rumor down, but his ex also went on Instagram to call him out for his past infidelity.
"Riding the bench doesn't get in the way of a relationship, but cheating does," wrote his ex, Brittany Farrar in a caption on Instagram. So it's questionable whether he will be faithful in the future.
Follow Nicole Weaver on Twitter @nikkibernice
Check out Entertainment Cheat Sheet on Facebook!
More from Entertainment Cheat Sheet: