'Bachelorette' Alum Tyler Cameron On Why He's Running Two Marathons In Two Months
Former Bachelorette contestant Tyler Cameron just ran the Bank of America Chicago Marathon on Sunday to raise money for his charity, ABC Food Tours. In less than a month's time, he'll be running in the TCS New York City Marathon on November 3.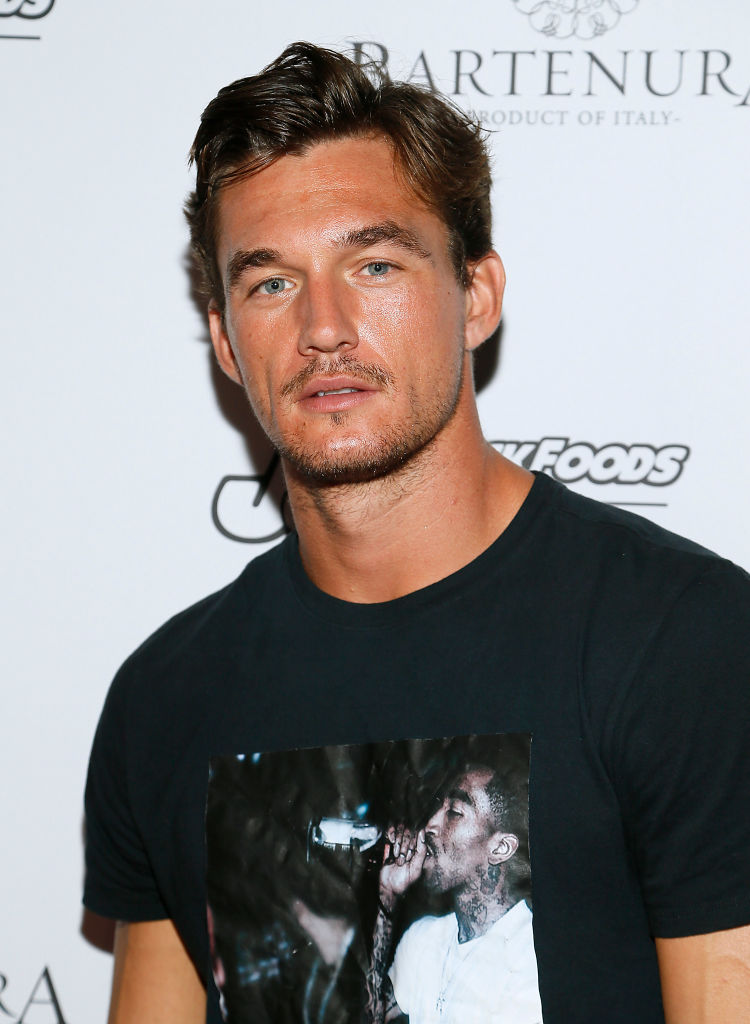 Believe it or not, Cameron has by no means always been a runner. In a recent interview with People, he said that, not too long ago, he had trouble running a full two miles.
Why Tyler Cameron started running
Where did this sudden passion for long-distance running come from? In the interview, Cameron said it all started when his father fell ill just before he left to film The Bachelorette.
"When my dad got sick, I started getting everybody in my family to go on group runs. It started once a week on like a Thursday, and we'd go for 30 minutes and just meet for 30 minutes, and then go do like an hour. We just keep increasing, and I really enjoyed doing it. It was good family time, good time with my friends and we all got better together," said Cameron.
"And when I came up to New York City, I needed to get back into running. I was talking to [my friend Matt James] about his group runs that he did. And I was like, 'You know what? It might be a good idea to try one in the city and see how it goes.' And so we did one, and it was just truly incredible how many people came out, and then so we just kept doing them," he continued.
Bachelorette fans might remember when Cameron first started these group runs. Hordes of women would flock to Cameron's NYC meeting place to go for a run, fresh off of watching him compete for Brown's heart.
How Tyler Cameron ended up running two marathons weeks apart
When Cameron "got a Nike running coach involved" in the group runs, she challened him to the Chicago marathon.
"I was like, 'Yeah, you know what? I'll give it a shot.' And now I've been training for that. And then the New York Road Runners hit me up, and they asked me about if I was interested in New York. I was like, 'I don't know, I might be doing Chicago.' Everyone I talked to in New York and even outside of New York, was like, 'New York Marathon is the most fun. It's the best. You got to do it.' So I was like, 'Screw it. I'm going to try and do both.' So now I'm signed up for two. That'll be an interesting couple of weeks," he explained.
Along with Cameron, Dustin Kendrick, Garrett Powell, Matteo Valles, and Diggy Moreland from Bachelor Nation also ran in Chicago last weekend.
"In New York, Andi Dorfman's running it, so maybe I can try and keep up with her, but that girl can go. … She's bad*ss," added Cameron.
Cameron also shared what he loves about running:
"Clearing your mind and just pushing yourself to distances you've never been before. Also, seeing your improvements — and it happens so drastically when you first start. It's fun. It keeps you wanting to do more and more and more," he said.
Read more: Colton Underwood Opens Up About Being 'Crippled With Social Anxiety' After 'The Bachelor'