'Bad Girls Club' Star Natalie Nunn's Marriage Is Crumbling Amid Reports That She Had a Threesome
Do you remember Natalie Nunn? She appeared on Bad Girls Club Season 4 (2009 to 2010) and was quickly favored among viewers. Nunn became known for her feisty attitude, wild antics, and signature catchphrase, "I run L.A."
When the show ended, Nunn appeared to turn over a new leaf. She distanced herself from the drama, married and settled down. But apparently, Nunn's "bad girl" days aren't totally behind her.
According to new reports, Nunn allegedly cheated on her husband, and the rumored infidelity has caused some major tension in their marriage.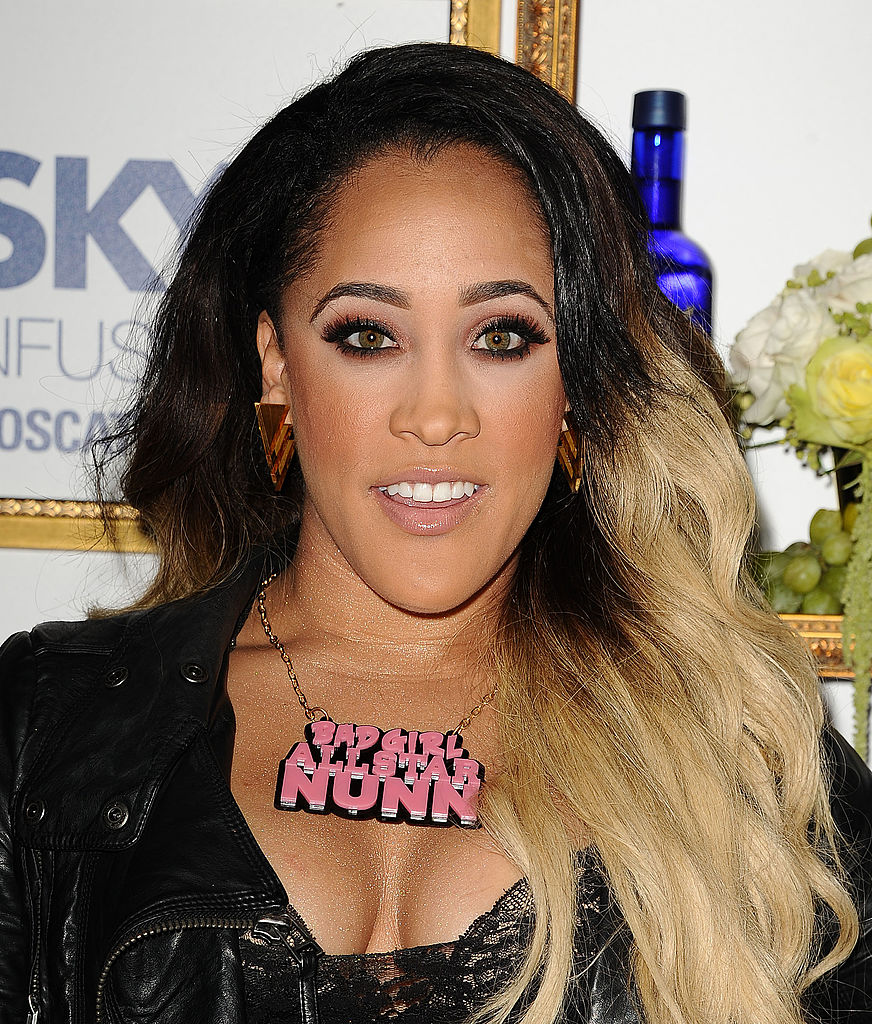 Who is Natalie Nunn's husband?
Nunn is married to former professional football player Jacob Payne. While he's reportedly never been on any NFL roster, he used to be an arena football player for the Arizona Rattlers.
Nunn, 34, and Payne, 28, went public with their romance in 2011, per The Sun. They got engaged in April 2012 and tied the knot the next month.
"About a year later, all the issues happened," Payne said in an episode of Marriage Boot Camp.
Those issues mostly stemmed from social media. Nunn would post "racy" photos online, arguing that she was merely "keeping up" her famous persona. But Payne felt that the pictures were inappropriate given that she was a married woman.
"It was just so provocative, you're married now," Payne told toofab in 2015. "Before you could do all this stuff because you may be searching for love, want some attention, but you got all that now. What's the point in still, as much as she does it … I'm fine here and there, if you want to show off, but every day?"
This caused some serious trust issues in their marriage and led to their 2015 stint on Marriage Boot Camp. But in the end, the pair worked through their problems and made up. In 2017, Nunn and Payne welcomed their first child, a daughter named Journey.
More problems emerge
On Dec. 6, model Chloe Ayling revealed to The Sun that she allegedly had a threesome with Nunn and English television personality Dan Osborne after they appeared on Celebrity Big Brother together in 2018. (Osborne is married to I'm A Celebrity winner Jacqueline Jossa.)
According to Ayline, the reported threesome happened in a hotel room during a boozy night out in September 2018.
"Dan cheated on Jacqueline with me and Natalie. We'd all had a lot to drink and a threesome happened," Ayline said. "He had full sex with Natalie in front of me in the bathroom, and then kissed and performed a sex act on me. It was a debauched night – we were drunk and we let loose."
"At the time it felt as though we were just having fun but now I realize how wrong it was," Ayline continued.
Osborne has pushed back on the claims, denying that a threesome happened.
Jacob Payne reacts
Payne has temporarily broken up with Nunn. He told Baller Alert on Dec. 10 that he's traveling to the United Kingdom to find out what exactly happened and that the future of their relationship depends on what he learns.
"The only way this is going to work is if I speak directly to the sources cause this he-say, she-say sh*t ain't gone work, so I'm on my way to London," Payne explained. "As of right now, we are not together until I speak to everybody involved."
Meanwhile, Nunn is reportedly trying her best to patch things up. A source told The Jasmine Brand on Dec. 10, "Natalie is fixing these allegations and working on her marriage! She's on her way to London now to clear the air!"
She's also been pouring out her heart on Instagram.
"You're my best friend! My husband the father of my child! No matter what in this world you sit on the throne you're my [king]!" she captioned a Dec. 3 photo. "This world is full of craziness and you've always been my peace! Through any hard time you stay strong to protect your [queen]!! This storm too shall pass but in the meantime I pray we continue to just dance in the rain together! I love you @mrjacobpayne"
Oof. We wish all parties the best.