10 Bad Movies That Actually Had Great Acting
Sometimes movies can be really awful. Confusing and convoluted plots along with less than the entertaining material can make for a terrible time at the cinema. It's really unfortunate because studios, directors, producers, and actors can work hard on a project for years, only to have it get widely panned when it finally hits theaters. Still, as awful as some films are, many of them still have some hidden gems. Almost every actor, no matter how illustrious their career has been has worked on a movie that has left us all scratching our heads.
Even the most accomplished actors can't save movies with terrible plots and contrite scripts. However, because they are good at their craft, some of our favorite actors can deliver some stellar performances in the midst of films that have been labeled hot steeming heeps of garbage. Here are some truly terrible movies that have had some amazing acting in them.
10. Ewan McGregor in The Star Wars Prequels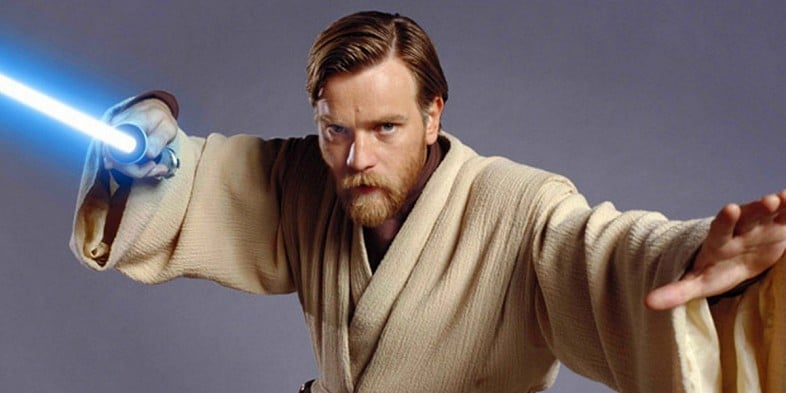 We don't care if Attack of the Clones and Revenge of the Sith have decent Rotton Tomatoes scores at 66% and 79% respectively, they are terrible films. However,  Ewan McGregor's performance as a young Obi-Wan Kenobi was the best thing about the movies.
While almost everyone else got muddled down in the terrible script and dialogue, McGregor was somehow able to rise above it all to deliver some of the best scenes in the prequel franchise. It was truly the work of a Jedi Master.
9. Ben Foster in The Program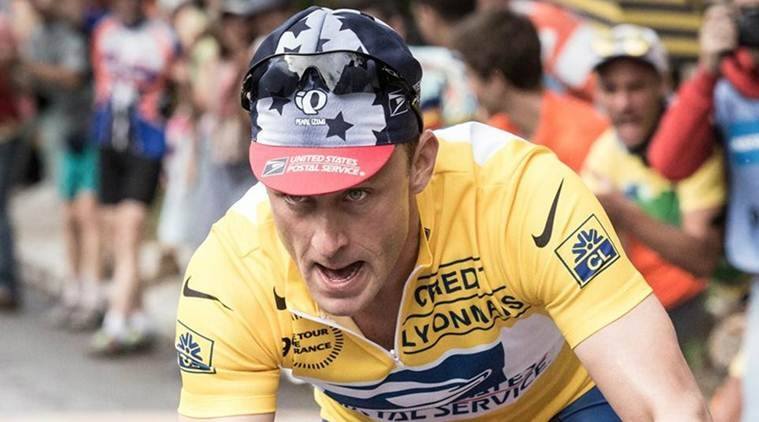 Typically biopics give us all of the unknown facts and juicy tidbits that we want. Unfortunately, The Program which is the story of disgraced seven-time Tour de France winner, Lance Armstrong, feels rushed and leaves out important parts of Armstrong's story. With a 60% Rotton Tomatoes score, the film certainly isn't awful, it just feels rushed and a bit uneven. However, Ben Foster gives a stunning performance as Armstrong. He even looks exactly like the cyclist in the movie.
If you've ever seen Armstrong do interviews especially the one he did with Oprah Winfrey after the scandal broke, you now that he has an icy, calculated and arrogant demeanor. Foster nails it all which makes The Program, which would otherwise be mediocre at best, worth watching.
8. Andrew Garfield in The Amazing Spider-Man 2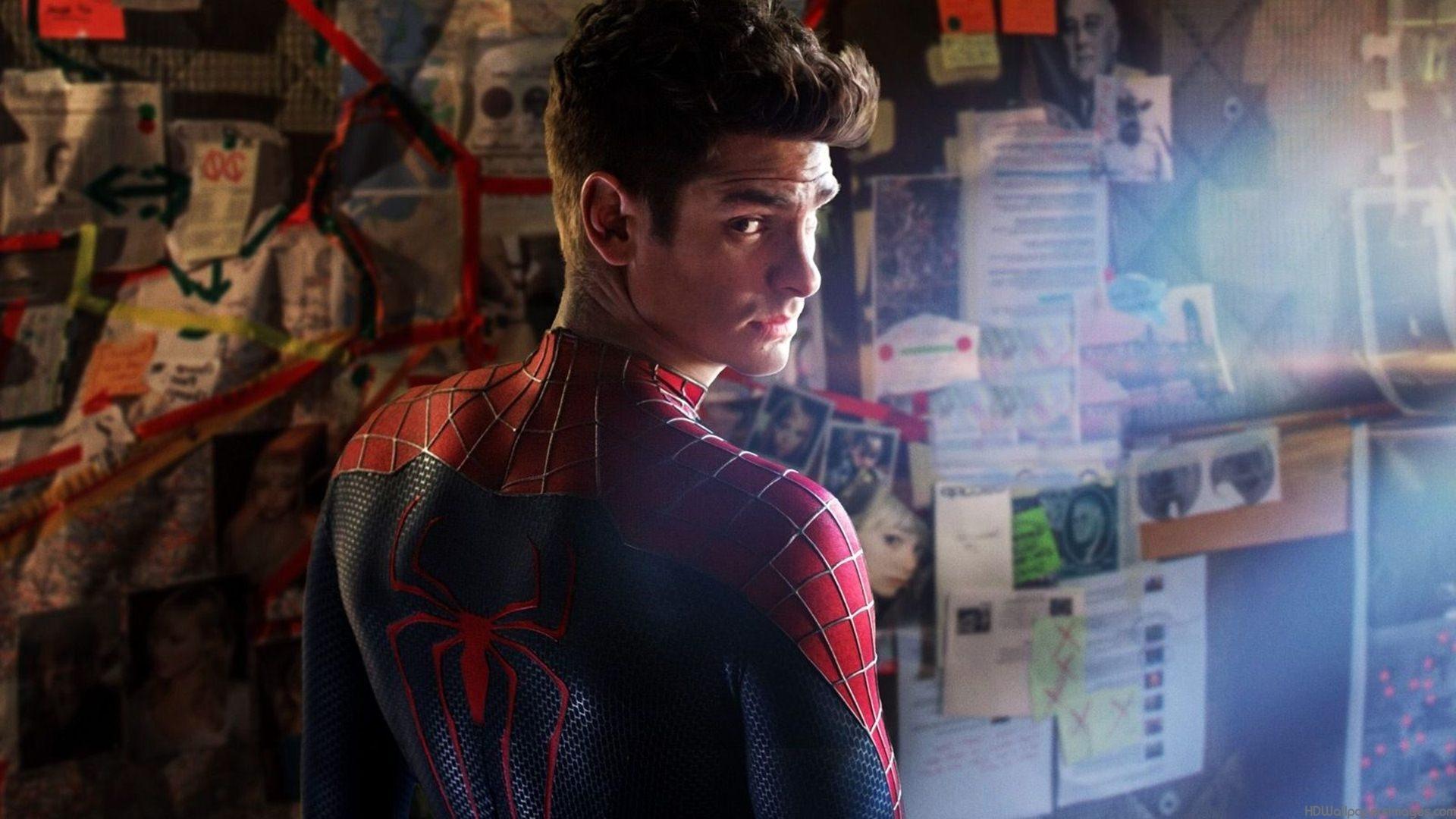 If we consider Tobey McGuire's Spider-Man and certainly Tom Holland's Spider-Man: Homecoming, Andrew Garfield deserved so much better. In The Amazing Spider-Man 2, Garfield stars as Peter Parker, now confident in his newfound powers and ready to battle it out with the villainous Electro (Jamie Foxx). With a 52% Rotton Tomatoes score, this is when Garfield's franchise began to plummet.
First of all, the movie is stuffed full of villains that no one cares about and way too many absurd subplots that no one could bother to keep up with. Also, we're not sure what Foxx was thinking, but Electro was a disaster. Still, Garfield was more than a good sport. He donned Peter Parker's angst and stepped seamlessly into Spider-Man's suit, and it also helped that he and Emma Stone had some fantastic chemistry. Honestly, he did everything he could with the role.
7. Jennifer Aniston in Cake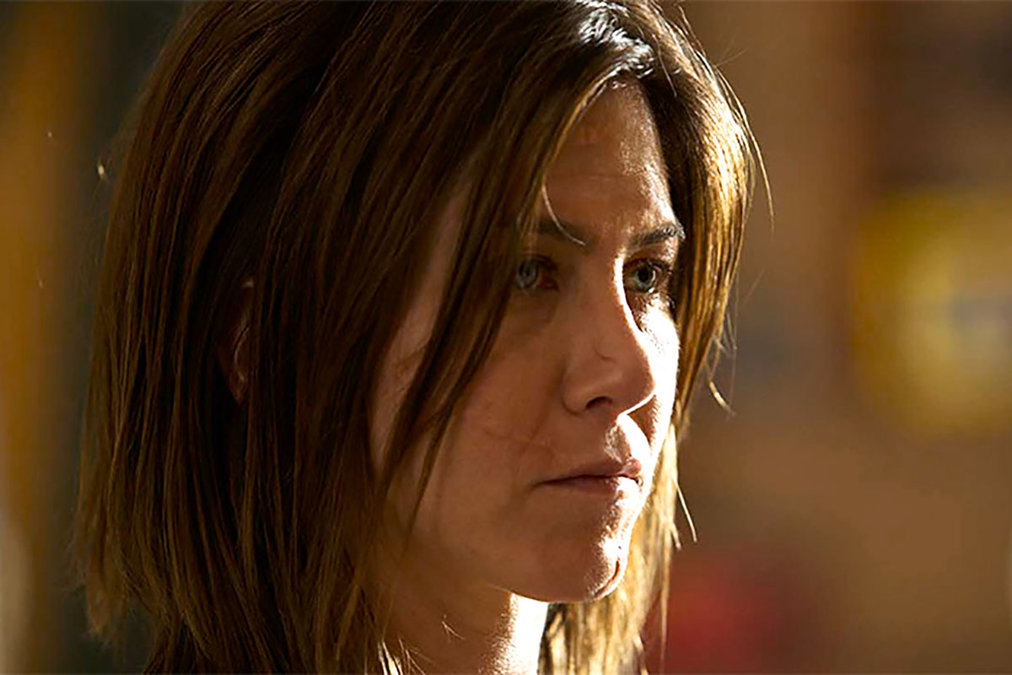 Ten years after saying goodbye to Friends, Jennifer Aniston was also done making sugary romantic comedies. By 2014, she was ready to show her range as an actress, and she did in Cake. Cake follows a woman suffering from chronic pain who begins to have visions of a woman in her support group who killed herself. Aniston's emotional range which channeled, grief, guilt, and rage were fantastic. She was even nominated for  Golden Globe, Screen Actors Guild, and Critics' Choice Awards.
Unfortunately, the film itself was predictable and absurdly cliche. Trust us, with a 49% score on Rotton Tomatoes we aren't the only ones who think the movie was overly calculated. The good part was that it showed Aniston in all of her acting glory.
6. Leonardo DiCaprio in J. Edgar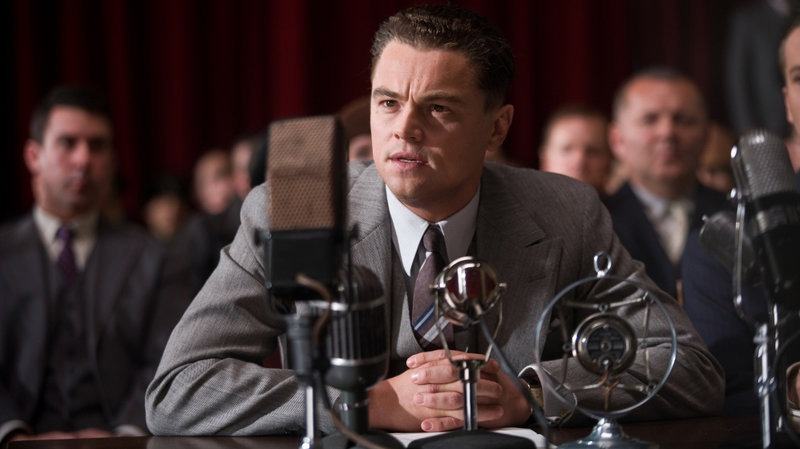 We were all rooting for Clint Eastwood's J. Edgar. With Eastwood behind the camera and Leonard DiCaprio in the title role, the film had the chops to be perfection. Though the actor and director live up to the expectations, the movie was slow moving and rather unfocused. The film focused on notorious FBI director J. Edgar Hoover who wrecked havoc on United States citizens from the 1920s to the 1970s.
J. Edgar was way too ambitious and should have probably been a miniseries. Still, as he always is, DiCaprio is absolutely mesmerizing in his performance. He proves once again in J. Edgar that he can do just about anything, and quite frankly it's the only thing that genuinely saves the movie.
5. Jim Carrey in The Incredible Burt Wonderstone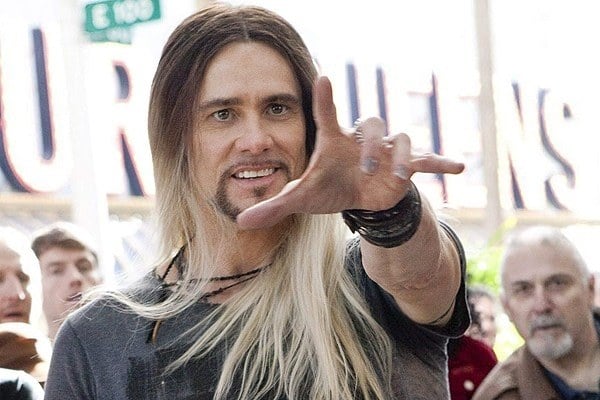 Jim Carrey gave us The Grinch, so he clearly can do no wrong. Carrey has been able to bend and twist material perfectly to make it his own. The same can be said for his performance in The Incredible Burt Wonderstone. The film follows superstar magicians Burt Wonderstone (Steve Carell) and his partner, Anton Marvelton (Steve Buscemi) who reign in Las Vegas. They have a million dollar business, but behind the scenes, they hate each other.
However, they must come together when a street magician (Carrey) begins to come for their throne. Despite the powerhouse comedians in the film, The Incredible Burt Wonderstone is pretty forgettable and unfunny and has a 37% Rotton Tomatoes score. Luckily, Carrey uses the material that he's given and works literal magic. His performance also gives some hilarious nods to the pretentiousness of David Blaine and Criss Angel.
4. Charlize Theron in Huntsman Winter's War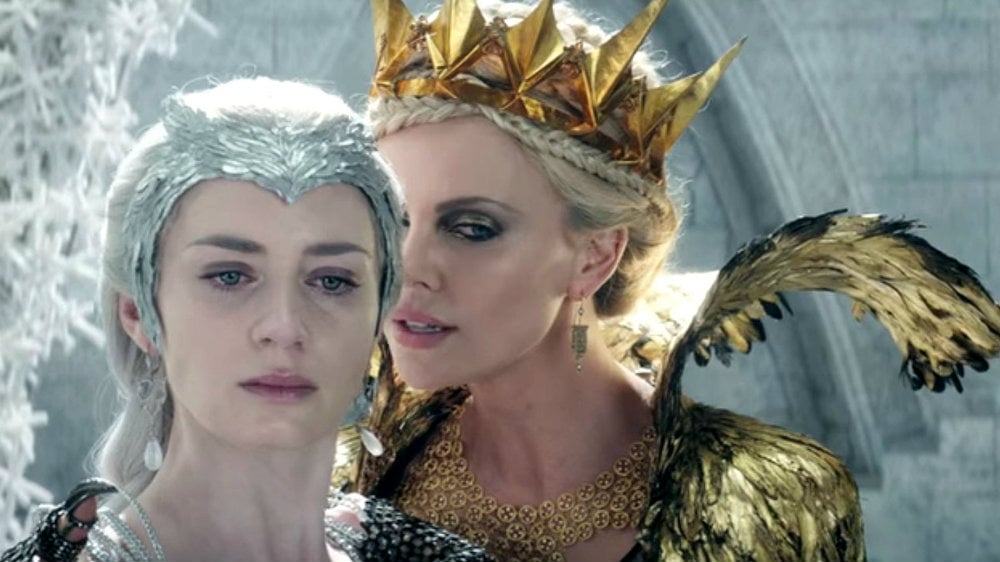 The sequel to Snow White and the Huntsman was a disaster. The New York Times called the film, "everything wrong with Hollywood today stuffed into a little less than two hours." The film essentially follows two sisters, one good (Emily Blunt) and one evil, Ravenna (Charlize Theron) and their war against one another.
The film was dreadful, with only a 17% Rotton Tomatoes score. However it was pretty to look at, and Theron was perfectly menacing as the enraged Ravenna. Despite the material, Theron gave a deliciously evil performance. She should really always play villains.
3. George Clooney in Batman & Robin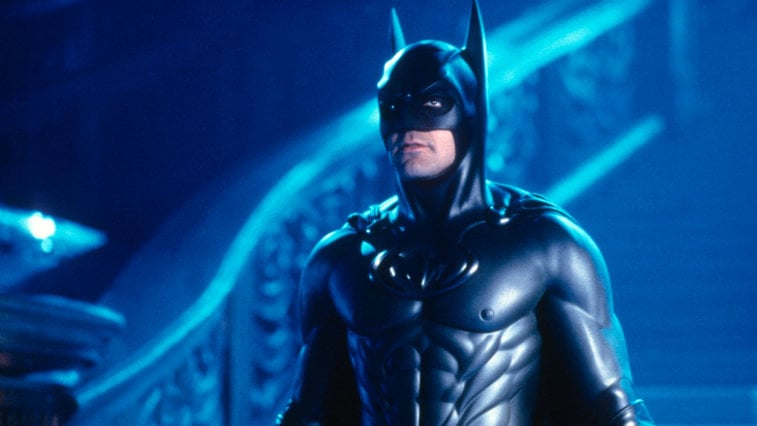 We're sure George Clooney doesn't like to think of Batman & Robin. After all, this tale of the Caped Crusader was an epic disaster. It's so campy that it's outrageous and looks nothing like the Batman who now love. To be real, Batman v. Superman was better. Seriously, have you seen this disaster which has a 10% score on Rotton Tomatoes?
Still, poor Clooney did his very best to make Bruce Wayne digestible in the film. He could do nothing as Batman buried under that atrocious costume, but out of costume as Bruce, he made the movie worth watching.
2. Naomi Watts in Shut In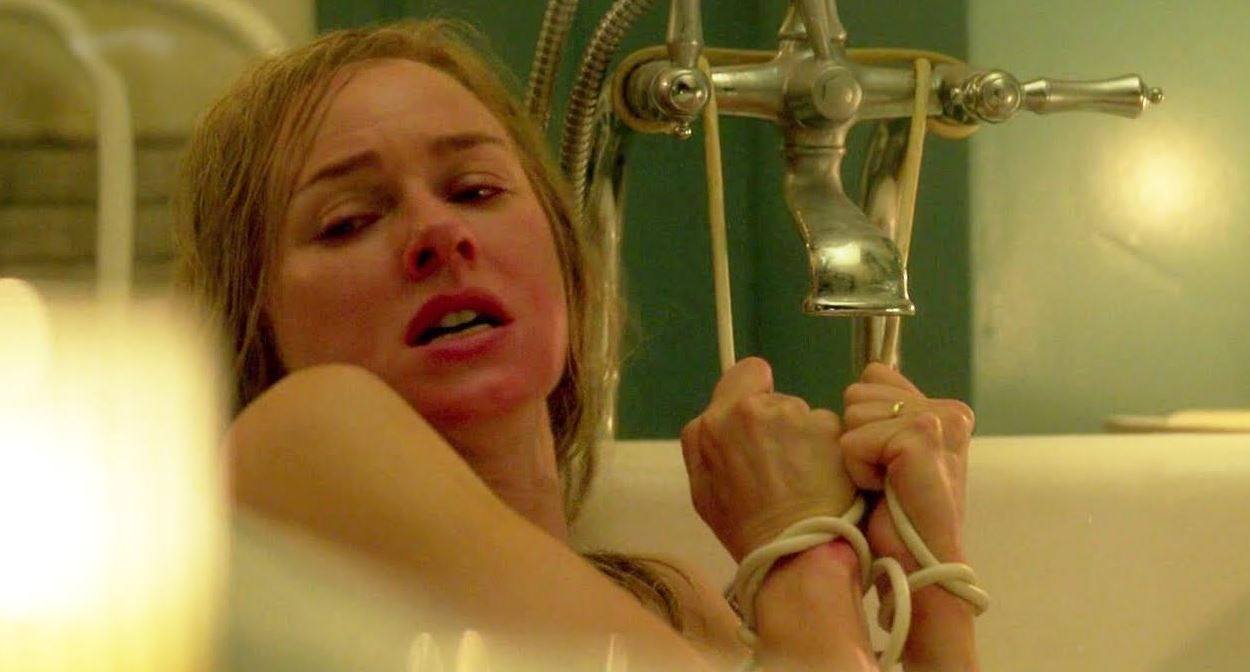 A movie with Naomi Watts and Jacob Trembley should have been legendary. Shut In tells the story of Mary Portman (Watts), a widowed child psychiatrist who has isolated herself in rural Maine. The thriller follows Mary who cares for her bedridden step-son by herself. However, when one of her young patients (Tremley) disappears, she is convinced that the boy's ghost is haunting her.
The story sounds a bit confusing but interesting enough. Unfortunately, with an 8% Rotton Tomatoes score, it was truly a disaster. The plot gets absurd with insane twists and shock and awe jumps, but through it all, Watts soldiers on as a grief-stricken woman who is determined to help the deaf little boy if he is still alive. Watts is a method actor who is truly committed to the art. Obviously Shut In did not deserve it.
1. Christopher Walken in Gigli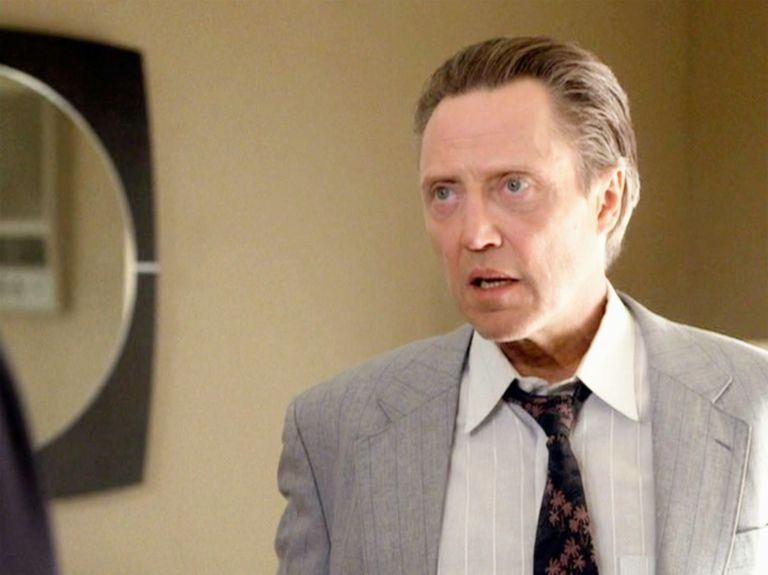 In 2003, Ben Affleck and Jennifer Lopez were still Hollywood's "It" couple, and they made what is possibly one of the most disastrous movies of all time. With a 6% score on Rotton Tomatoes, Gigli's absurd plot follows Gigli (Ben Affleck), a gangster ordered to kidnap the psychologically challenged younger brother of a powerful federal prosecutor. His boss calls in Ricki (Jennifer Lopez), another gangster, or reinforcement and Gigli quickly falls for her which is ridiculous especially because Ricki is a lesbian. That's only the beginning of the movie's absurdity.
Luckily there was one small glimmer of light in the film. Christopher Walken was only in the movie for a few minutes as a detective who grills Affleck. Mostly we just enjoyed his thrilling rant about pie a la mode.