15 Controversial TV Episodes That Were Banned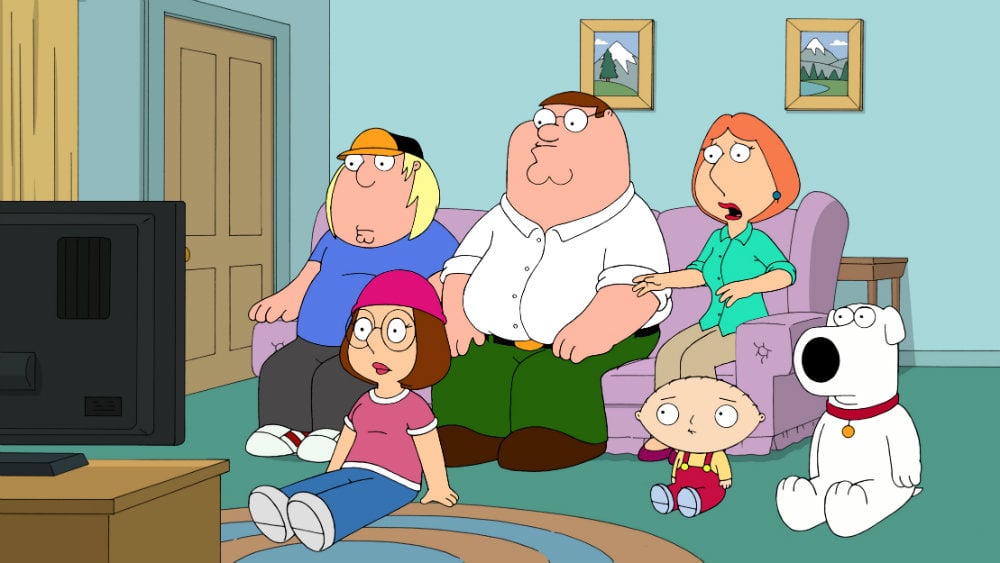 Every television season brings its own share of promising new series, and though the current seasons are no exception, we can't help but wonder if any of these newly discovered series will deliver an episode so controversial that it is ultimately banned. It wouldn't be the first time it's happened. Over the years, many popular television series have had certain episodes pulled from the air for various reasons. 
Whether it was a matter of bad timing or due to a controversial subject, the following 15 TV episodes were all deemed inappropriate or too extreme for general audiences. For the record, we're including episodes that are still banned from airing on television, as well as those that eventually aired at a later date.
1. 'Partial Terms of Endearment,' Family Guy
This animated comedy is known for regularly pushing the limits of what's acceptable for television. However, this episode never aired on television in the U.S. because of its indelicate handling of the topic of abortion. Fans of the show did get the chance to see the episode though, since it was eventually included on a separate home video release. Well played, Fox.
2. 'Home,' The X-Files
Although this episode is a fan-favorite from the original series, it has only ever aired once on Fox, after an initial airing was preceded by a viewer discretion warning. It does feature an extraordinary amount of violence even for this series, but we're betting that the prominent role of incest — along with the live burial of a mutant baby — in its storyline didn't help it win over network executives.
3. 'The Puerto Rican Day,' Seinfeld
This iconic comedy was usually pretty adept at handling sensitive topics, but this episode — the penultimate one of the entire series, it should be noted — was a rare miscalculation. Kramer accidentally burns the Puerto Rican flag during a parade and makes callous remarks regarding a near-riot, implying that the nation itself is consistently experiencing such turmoil. Many took offense, and the episode has rarely been included in reruns.
4. 'Elephant Issues,' Tiny Toon Adventures
This beloved early 1990s animated episode bafflingly centers on the lovable characters enjoying an alcoholic beverage, then promptly stealing a car, and crashing to their deaths. Once they float up to the sky as angels, they remove their costumes to deliver a ham-handed message regarding the dangers of alcohol. Sure, it's a worthwhile sentiment to sneak into a kids show, but in such a disturbing way? No wonder it was banned.
5. 'I'll See You in Court,' Married… with Children
This one is yet another Fox show, and while Married… with Children rarely shied away from tackling darker subject matter, this is one of the only episodes to be straight-out banned. It still hasn't aired in the U.S., presumably due to sexual language. In any case, its absence from the airwaves now seems quaint and unnecessary in comparison to today's more extreme offerings.
6. 'Conflict,' Mister Rogers' Neighborhood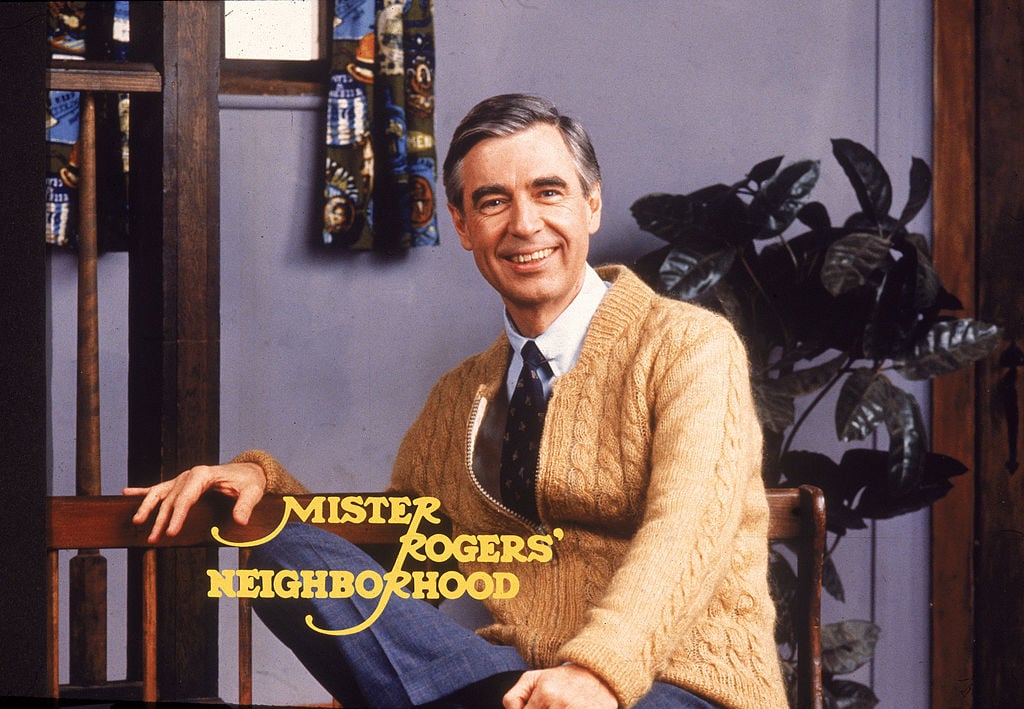 Most of the entries on this list are limited to a single episode, but this one is actually a chunk of episodes in which an ongoing storyline involving King Friday's decision to stockpile nuclear weapons (yes, really) in preparation for the potential likelihood of nuclear war in the Neighborhood of Make-Believe. Talk about a dark turn for a usually wholesome series.
7. 'Electric Soldier Porygon,' Pokémon
Whereas most of the other episodes listed here are banned for content, this one resulted in controversy due to a sequence in which rapidly blinking red and blue lights sent hundreds of people to the hospital in Japan, causing seizures, headaches, and dizziness. Since then it has not aired anywhere. We guess fans don't need to collect them all.
8. 'Maude's Dilemma, Parts I and II,' Maude

Abortion is still a touchy issue nowadays. So imagine the uproar when this episode of the early 1970s show not only addressed the issue by name — with Bea Arthur's title character faced with an unplanned pregnancy — but actually allowed her to carry on with the procedure. Needless to say, the two-part episode is rarely seen nowadays.
9. 'Ricardos Visit Cuba,' I Love Lucy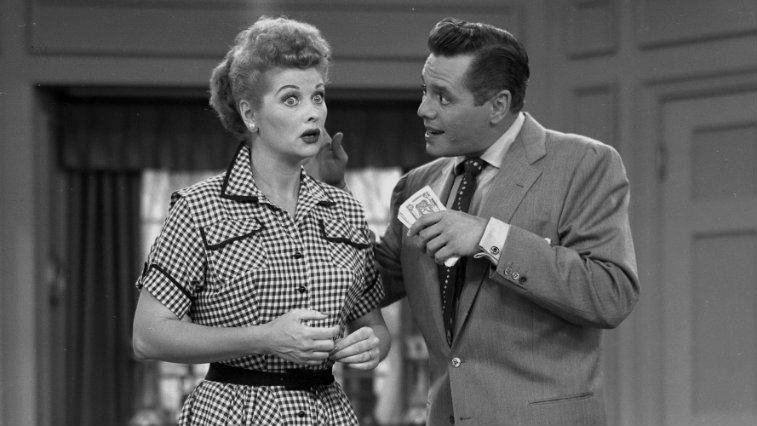 This pioneering comedy series is beloved by many, but this episode — in which the Ricardos travel to Cuba (duh) — faced ill timing after its initial airing, what with the Cuban Missile Crisis and all. It eventually returned to the airwaves, but not until more than a decade later.
10. 'Oeuf,' Hannibal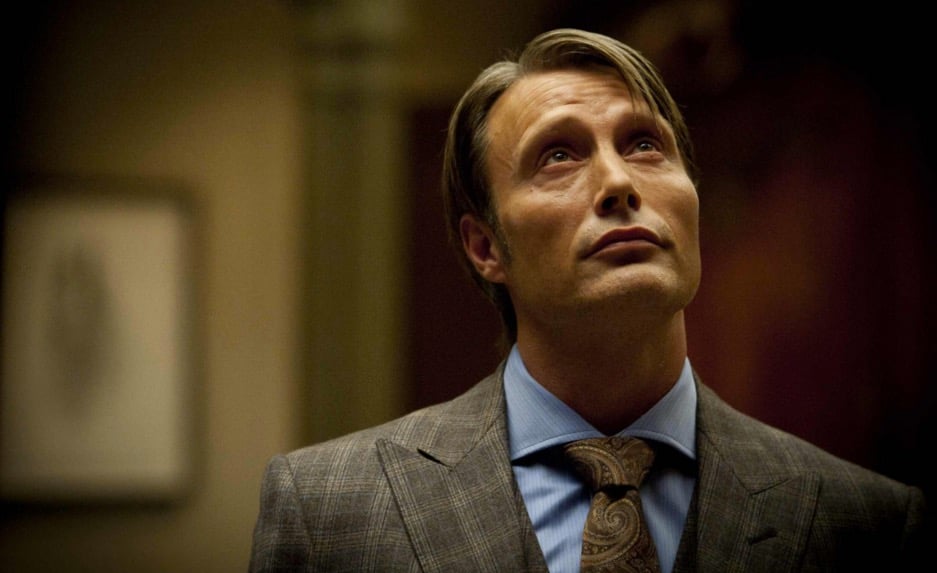 When a cannibal is your title character, you know that controversy is bound to happen, but this episode's problems actually don't involve the famous villain. Instead, this one features a chilling performance by Molly Shannon and a plot in which a group of stolen children is coerced into committing a series of murders. In an interesting move, the episode was instead released on digital platforms.
11. '201,' South Park

South Park has seen its fair share of controversy over the years and Season 14's episode, "201," is a great example of that. The episode was preceded by "200," in which Tom Cruise teams up with a group of other celebrities who've been targeted by South Park and threatens to sue the town unless they deliver the prophet Muhammad to them.
That storyline was set to continue in "201," but radical Muslim group Revolution Muslim issued a warning that suggested there would be a violent response to the show if it ever attempted to depict Muhammed.
In response to the threat, Comedy Central heavily censored the episode, placing a black box over all appearances of Muhammad and bleeping out certain discussions between the characters. Even with those precautions, the episode has never been aired in the U.K. and hasn't been repeated on stateside TV since.
12. 'The Encounter,' The Twilight Zone

This Season 5 episode of The Twilight Zone stars George Takei and Neville Brand, as a young Japanese-American and a seasoned veteran of yesterday's war who are stuck alone in an attack. The two men get involved in an increasingly fractious and violent conversation in which both are revealed to be harboring guilty secrets about the war.
After its initial airing, "The Encounter" triggered complaints from Japanese-American advocacy groups who were uncomfortable with the backstory of the character played by Takei. The controversy caused this episode to be omitted from syndicated broadcasts in the United States, although it aired in syndication in other countries, including Canada.
The episode was eventually rebroadcast stateside as part of SyFy's annual New Year's The Twilight Zone marathon in 2016.
13. 'The City of New York vs. Homer Simpson,' The Simpsons

This episode, which originally aired in 1997, follows the Simpsons traveling to Manhattan to retrieve the family car, which was taken by Barney Gumble and left stranded right outside the World Trade Center. A large portion of the installment (which marked the first episode of Season 9) takes place around the landmark, with Homer entering the restroom at the South Tower's indoor observation deck before discovering that it's out of order and using one at the top of the North Tower instead.
Due to the prominence of the World Trade Center, the episode was taken off the air in many areas following the Sept. 11 attacks. It has only returned to syndication in recent years.
14. 'Earshot,' Buffy the Vampire Slayer

Using her mind-reading abilities, Buffy overhears a student planning what sounds like a mass murder in this Season 3 installment. She hunts down the culprit and eventually finds that he was planning to commit suicide.
It's a dark storyline to begin with, but its timing was even worse. The episode was initially scheduled to air just a week after the horrific Columbine High School massacre in 1999. For obvious reasons, The WB pulled it off the lineup, although it did eventually make it to air five months later, in the following season.
15. 'Prom-ises, Prom-ises,' Boy Meets World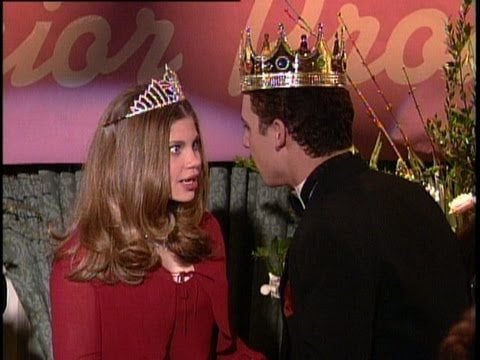 Oh, how times have changed. Back when Boy Meets World was airing, even the suggestion of sex was enough to get an episode pulled. Case in point? In "Prom-ises, Prom-ises," Cory and Topanga contemplate losing their virginity to each other on prom night. The episode reportedly involved some characters removing their jackets and kissing, although the couple ultimately gets interrupted by a series of goofy mishaps and end up returning to the prom in time to win prom king and queen.
Despite the fact that nothing actually happens between the characters, Disney apparently thought the episode was racy enough to yank it off its schedule. The channel has never aired the installment, although ABC Family and MTV2 have since released the episode in reruns.
Additional reporting by Michelle Regalado.
Follow Robert Yaniz Jr. on Twitter @CrookedTable
Check out Entertainment Cheat Sheet on Facebook!