Barack and Michelle Obama's Summer Playlist Features Lil Nas X, Lizzo, and Camila Cabello
Whenever you're in need of some new, groovy tunes, you can always count on Barack and Michelle Obama for suggestions. 
Every few months, the two share a list of songs that they've been jamming to, which usually includes everything from R&B ballads to rock classics to trap songs.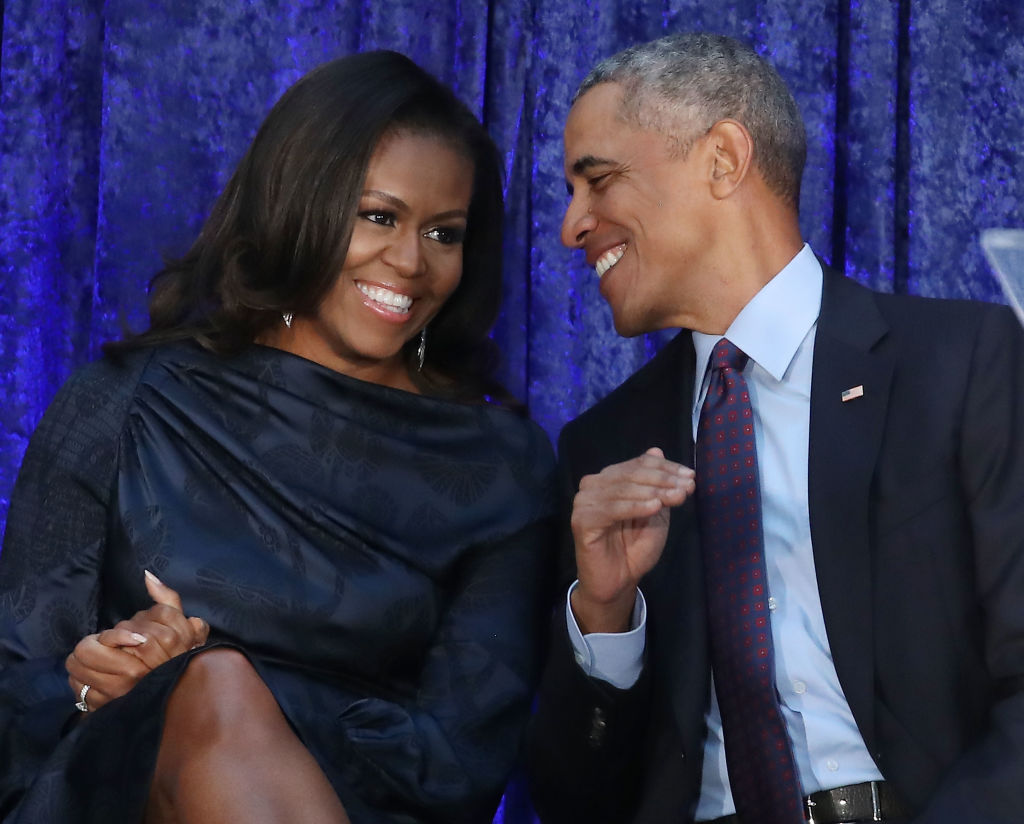 The latest list came on Aug. 24 when Obama tweeted out a collection of songs that he and Michelle have enjoyed over the summer. "With summer winding down, here's a sampling of what Michelle and I have been listening to — some new, some old, some fast, some slow," the former president wrote on Twitter. "Hope you enjoy."
Let's take a closer look at the Obamas' summer playlist.
The Obamas' summer playlist includes 44 songs
As Obama said, the songs include old and new hits. The first song on this list is Drake's 2016 hit "Too Good," which features Rihanna. Other throwbacks on the list include Frank Sinatra's "I've Got You Under My Skin," Lauryn Hill's "Doo-Wop (That Thing)," and Donny Hathaway's "I'll Love You More Than You'll Ever Know."
Some of the newer jams are Shawn Mendes and Camila Cabello's "Señorita," and Lil Nas X's behemoth hit "Old Town Road," which smashed Billboard records, spending a record 19 weeks atop the chart.
Some of the artists have freaked out over the list
At least four people on the list could not believe that their music caught the Obamas' attention. Lizzo, whose song "Juice" has the No. 6 spot, had just tweeted about the former president before he released the collection, saying he's the first presidential candidate she ever voted for.
"WE'RE FRIENDS NOW I DONT MAKE THE RULES!!!" she tweeted moments after he shared the list.
Meanwhile, Maggie Rogers, whose song "Burning" nabbed the No. 4 slot, responded to the news on Instagram with a post that showed her screaming. "interrupting my vacation social media celibacy for this important @barackobama message," she captioned the video.
"Meeting President Obama is on my bucket list, but this will most definitely work for now," 2 Chainz added. The Obamas listed his song, "It's a Vibe," at No. 23.
Lil Nas X also reacted to the moment, tweeting a photoshopped picture of Obama wearing a cowboy suit.
Other playlists from the Obamas
Before they revealed their summer playlist, Michelle shared a Valentine's Day playlist back in February of 2018 that she had created for her hubby. "Happy #ValentinesDay to my one and only, @BarackObama," she wrote on Twitter. "To celebrate the occasion, I'm dedicating a little Valentine's Day playlist to you!"
Titled "Forever Mine," the playlist featured love ballads including Justin Timberlake's "Until The End Of Time," Daniel Caesar's "Get You," and John Legend's "All of Me."
With fall quickly approaching, it seems like there's a chance the Obamas will share another playlist soon. But, for now, you've got plenty of options that should keep you satisfied. Happy listening!