'Barefoot Contessa': Here's Ina Garten's New Cookbook – and When It's Publishing
Food Network star Ina Garten's long-awaited, soon-to-be-published twelfth cookbook finally has a name and a publication date.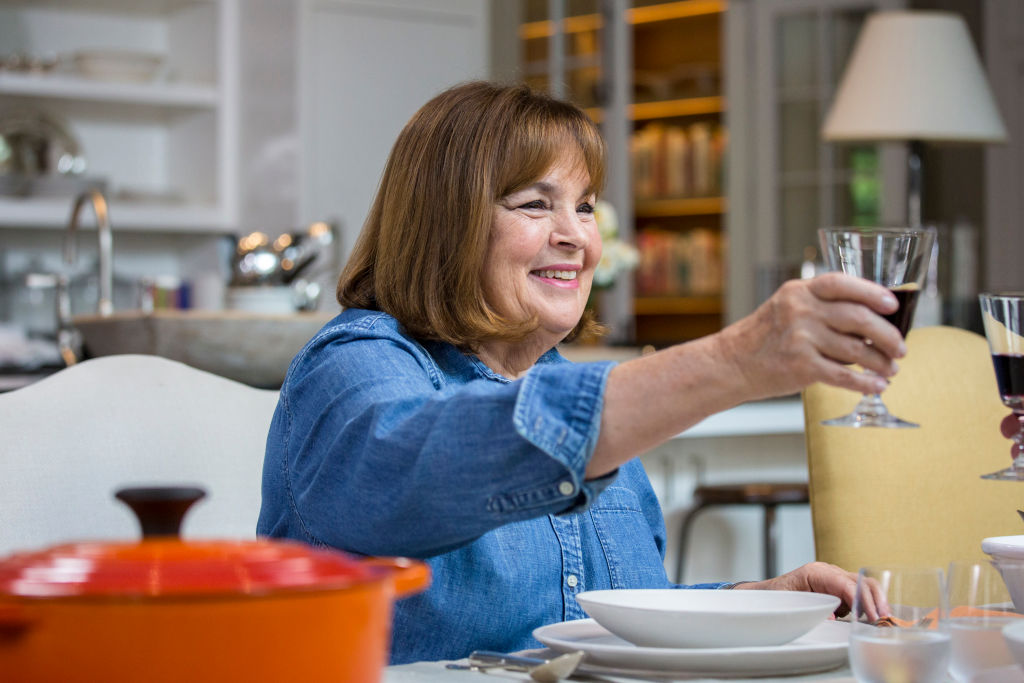 Here's what we know so far.
Ina Garten's new book is highly anticipated
Garten has been teasing fans with hints of this newest book and its release for quite a while. She's very fond of Instagram and frequently posts recipes and visits from good friends on the platform.
For several months now, Garten has been sharing photos of her new dishes. Last spring, she posted a photo of a beautiful kale and broccoli salad featuring soft-boiled eggs.
It was an innocent photo of a salad, but her caption said more. "Having fun working on my next cookbook!" she wrote.
Then last year as well, in the summer, Garten shared another photo; this time of a fruity dessert. Although she didn't say it was specifically for her new collection of recipes, she did say she was testing out the recipe.
The recipe testing continued, leaving her fans wondering what is all this testing for? In September, the celebrated home cook posted a photo of another recipe test, this time for a tomato crostata.
It all looks so delicious and leaves us wishing we could help her with her recipe testing!
She has published 11 other books up to now
Born in 1948 in Brooklyn, Garten already has eleven other highly celebrated cookbooks under her belt, including Barefoot Contessa Parties! filled with foolproof tips for throwing the perfect get-together while still enjoying your guests' company; Garten's tribute to one of her favorite cities, Barefoot in Paris; the cookbook every household should have, Barefoot Contessa at Home; Cooking for Jeffrey, her love letter to her husband, Jeffrey, filled with all of his favorites; and her most recent cookbook, Cook Like a Pro.
New York Magazine in 2016 mused about having Garten as a full-time cook in their article, "I Wish I Was Married to Ina Garten." Writer Gabriella Paiella states, "I was reminded of how much I envy Jeffrey when I received Ina's tenth cookbook, Cooking for Jeffrey, in which she focuses on, well, cooking for Jeffrey. More broadly, it's a celebration of the idea, as she puts it, that 'cooking is one of the great gifts you can give to those you love.' "
Her new book, 'Modern Comfort Food'
Garten's new cookbook is called Modern Comfort Food and is expected to release Oct. 2020.
According to her publisher, Penguin Random House, the new collection "shares 85 new recipes that will feed your deepest cravings. Many of these dishes are inspired by childhood favorites–but with the volume turned way up, such as Cheddar and Chutney Grilled Cheese sandwiches (the perfect match for Ina's Creamy Tomato Bisque), Smashed Hamburgers with Caramelized Onions, and the crispiest hash browns that are actually made in a waffle iron!"
The publisher continues, describing Garten's desserts to be unveiled in the new cookbook: Boston Cream Pie, Banana Rum Trifle, and Black and White Cookies. Oh, it's going to be good.
It sounds as if Garten's new cookbook will be hitting stores just in time for holiday planning, parties, and gifting. Her new book is perfect for fans who can't wait to try out her new dishes.
Read more: 'The Barefoot Contessa': Ina Garten Confesses This is the 1 Dish She Can Never Get Right