Barefoot Contessa Ina Garten Always Has These 3 Things in Her Freezer
When it comes to keeping things in the freezer, Barefoot Contessa star and chef extraordinaire Ina Garten could do without a lot of things. But there are three food staples she always keeps in her freezer no matter what time of the year. Here is a quick look at the three items you will always find in Garten's home freezer, plus other things she keeps on hand for food emergencies.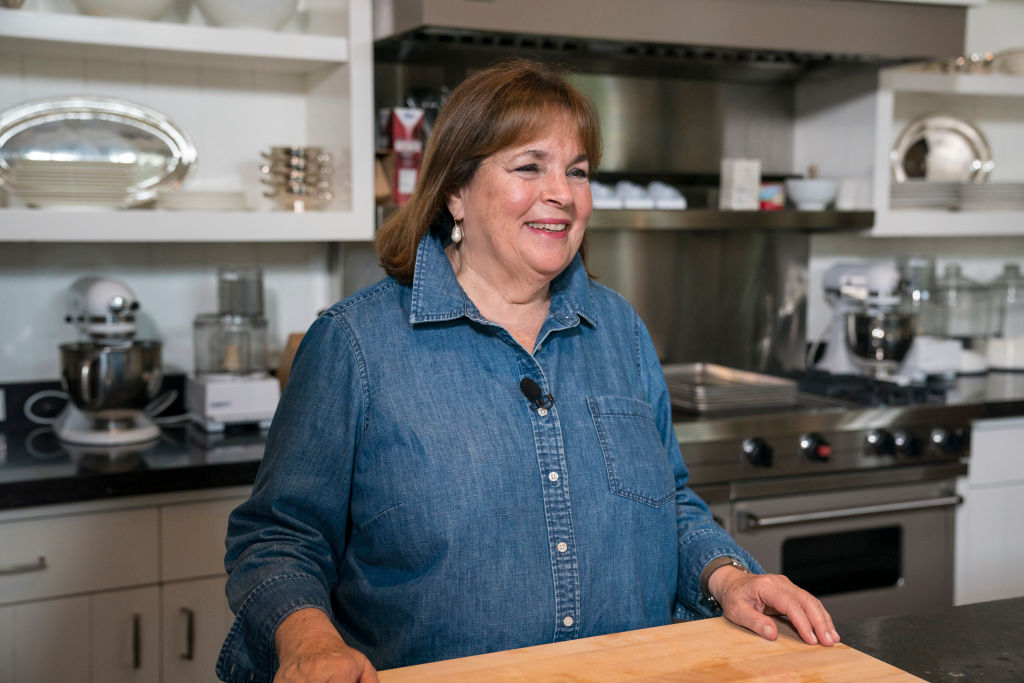 Garten dishes on her freezer contents
Out of all of the things people keep in their freezers throughout the year, Garten revealed that three food items have permanent residence in her cold storage: vodka, vanilla ice cream, and bread.
We all know why the Barefoot Contessa keeps vodka on the rocks — and we cannot blame her. But what is up with the bread and vanilla ice cream?
According to Food and Wine, Garten believes that ice cream and bread are just as good frozen as they are fresh. So instead of wasting time and energy making them from scratch, she keeps them on ice for whenever the recipe calls.
There is no doubt that Garten can make bread and ice cream from scratch, but it is easier for her to freeze the store-bought versions instead.
When freezing the bread, Garten likes to cut it in wedges so that fewer surfaces are exposed to the freezing temps.
What else does the Barefoot Contessa keep in her freezer?
Apart from ice cream, vodka, and bread, Garten is fond of storing soups in the freezer. She also has been known to keep a good bottle of French Champagne on ice, which, like the vodka, is completely understandable.
Moving to the fridge, Garten always has a few staples on hand that are staples across a variety of dishes. This includes eggs, butter, and, of course, some white truffle butter.
"I always have good butter and eggs," she stated. "Urbani makes a wonderful white truffle butter, so if you need to make a fabulous meal, you can add some pasta and have white truffle pasta."
Apart from her freezer preferences, the Barefoot Contessa is currently getting ready to release her new memoir, which will likely include some more of her recipe secrets. Until then, fans can follow her lead and freeze some bread of their own — along with a healthy dose of ice cream and vodka.
What about Garten's pantry?
In regard to Garten's pantry, the Barefoot Contessa's rule of thumb is to only keep ingredients on hand that she can use in multiple dishes. Garten does not see a point in stocking rare ingredients that only get used once in a blue moon.
One of her favorite staples in the pantry is mustard, which she uses across the board. Garten favors either Grey Poupon Dijon or whole grain.
She also keeps a good marinara sauce on hand, which is great for pasta dishes and lasagna. And when it comes to chocolate, Garten always has a few Lindt bittersweet bars in her stores.
Other ingredients commonly found in Garten's pantry include sea salt, olive oil, rice, nutty grains, pasta, and maple syrup.
The Barefoot Contessa shares her best kitchen secrets
While we wait for Garten's memoir to hit stores, the Barefoot Contessa star recently opened up about the strategies she uses in the kitchen to create the perfect meals.
For starters, Garten shared how she always tries to come up with the best ways to do things in the kitchen, whether it is having a towel ready to pick up cutting board scraps or figuring out the most efficient way to cut corn on the cob.
She also advised people not to cook anything new when guests are coming over for dinner. It is a big mistake cooking something you are not familiar with as the chances that things will go wrong are much higher.
Instead, the Barefoot Contessa says to cook dishes that you are familiar with and have done at least a handful of times. This limits the chances of messing up and will give you greater confidence.
"Inevitably, the ingredients are different, the oven temperature is off, the chicken you got isn't the right size. Things happen. The more you make recipes over and over, the more confident you are," she added.
Lastly, she cautioned against going out and buying a bunch of new items for the kitchen. In fact, the only things Garten makes sure she has on hand are plenty of sheet pans and a good set of knives.
Fans can watch Garten in action when new episodes of the Barefoot Contessa air Sunday nights on the Food Network.