'Barefoot Contessa': Ina Garten Just Posted on Instagram About Her New Book
Last week, the company publishing Ina Garten's newest book posted on their website the news that her cookbook finally had a title and publishing date.
It's called Modern Comfort Food and it's releasing in Oct. 2020.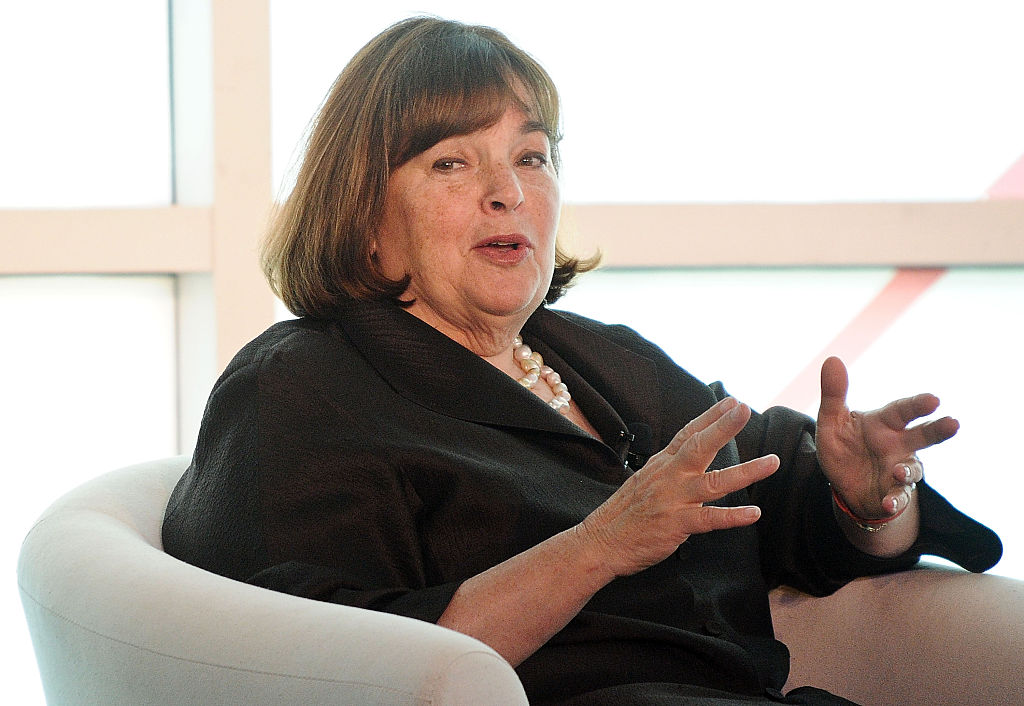 Her publisher, Penguin Random House, says the new cookbook offers 85 new dishes "that will feed your deepest cravings," featuring grilled cheese, tomato bisque, and crispy hash brown recipes that will truly satisfy anyone's need for a hearty, comforting meal.
But now, Garten herself has spoken about her new collection of recipes – and it sounds as wonderful as you'd think it would.
Here's what Ina Garten posted
The 72-year-old celebrity home cook has been teasing her new cookbook for some time now on social media. But she's finally saying out loud that her new cookbook is forthcoming and it sounds amazing. All of Garten's cookbooks are easy to navigate, with recipes that really are delicious and the type of homey, comforting food everyone loves.
Her Instagram post today said, "I'm so happy to tell you – my next book Modern Comfort Food will be available this October!! This book is filled with seriously satisfying recipes that you'll want to make for yourself and the people you love. The Boston Cream Pie alone will make you a hero in your house! In these anxious times, who doesn't want a little comfort?? You can preorder the book through the link in my profile!! xxxxx Ina"
Fans responded to her big news
People trust Garten. They know she's come through in the past with extraordinary cookbooks that enable beginner cooks to feel like masters of their kitchens. It looks like Modern Comfort Food is going to be just as dependable, with the Barefoot Contessa star's thoughtfully written, thoroughly doable recipes. Fans' reactions were understandably ecstatic.
One fan said, "What a gorgeous cover and the title could not feel more timely"; another gushed, "Counting down the days!"; and finally, another aptly expressed, "Can't wait!!! What the world needs now is MORE INA."
What she does when she's done with a cookbook
Every author, of a cookbook or not, must have their own rituals when they complete their work. In many cases, it's a grueling process, and must feel much like childbirth by the end of it all. The Hamptons resident is no different. She explained to Huffington Post in 2018 what she does upon completion of each cookbook.
"I heard a writer — I think it was Bob Woodward — say, 'It's not that I ever finish a book, I just stop working on it.' I think that's what I do too. I always want to do about 85 recipes for each book and I want some in each category — summer recipes, spring recipes, winter, fall — and I want to get a range of ingredients."
"Sometimes I find myself with five recipes that involve butternut squash because I love it. So then I'll leave a few for the next book. There's always a balancing act that I try and hit. Some things are healthier, some things are more celebratory — there's a range."
Read more: 'Barefoot Contessa': Ina Garten Shares The Dessert That Stole Her Husband's Heart