'Barefoot Contessa': Ina Garten Loves Bringing This Jeweled Treat to Holiday Dinner Parties
It's that time of year when you may be visiting loved ones and want to bring along something homemade and from the heart.
Ina Garten is sharing her favorite item to bring along to holiday dinner parties.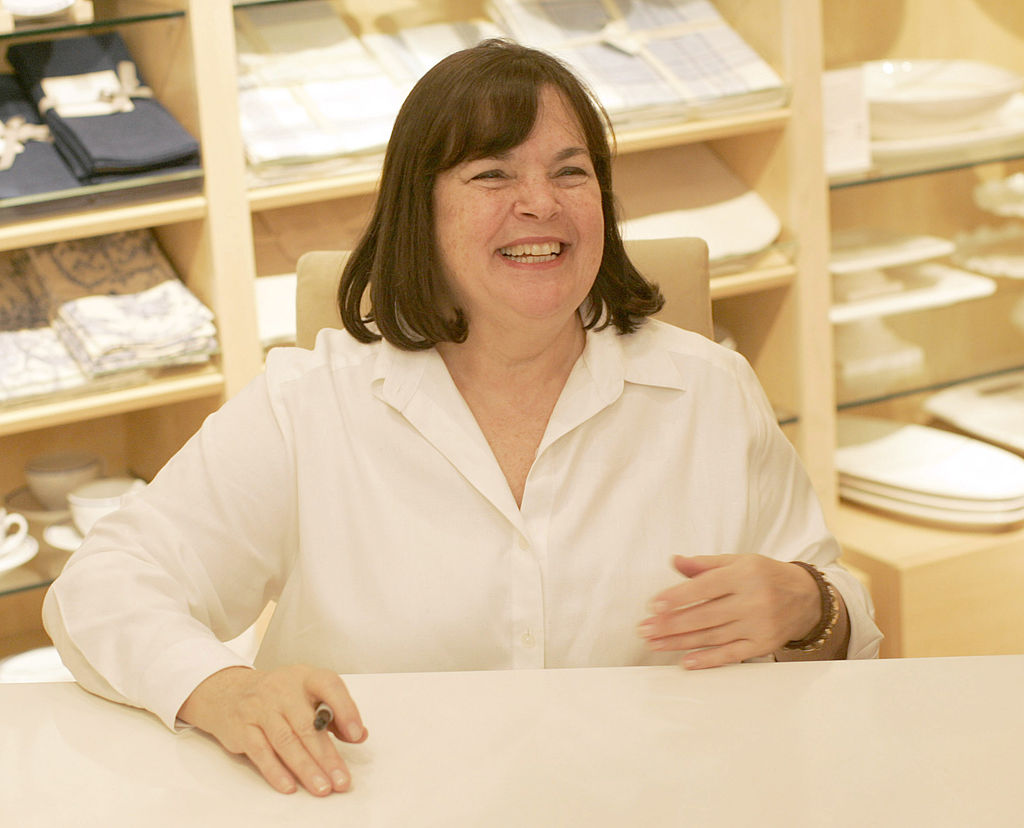 Garten's sweet treat is sure to hit the spot. Read on for the recipe, plus more from the Barefoot Contessa.
Garten's philosophy on dinner parties
She shared after the publication of her book, Barefoot Contessa Parties! her thoughts with IndieBound, an independent bookstore association, on hosting a great dinner party.
"I wrote Barefoot Contessa Parties! because my 20 years' experience catering parties in the Hamptons taught me that the best parties were the ones where the host and hostess were having fun."
When asked what she felt had to be most present for a party to be a great party, Garten's answer was a bit surprising, in that she expressed what isn't of most importance: the food. What should be most important?: that the hosts are relaxed.
"…Relaxed hosts are the key to a good party. I think a thoughtful guest list including people that you really want to see is next. Good music sets the tone. . . And the food is the last detail that's important, but certainly not the most important."
Garten's confesses her worst – and best – party experiences
IndieBound went there, asking Garten to share her party wins, and the fails. As expected, the 71-year-old handled the question with her trademark grace and easygoing humor.
The best party? "My best party was one I planned in advance so that I had absolutely nothing to do except visit with my guests."
And her most disappointing party? The Food Network fan favorite didn't miss a beat.
"That's easy — it was 1969, and my husband and I were just married and living in North Carolina. I threw a big Sunday brunch for a crowd of 20 that I hardly knew, and determined to make a fresh omelet for each guest!"
"I knew immediately what I had done wrong. A party isn't about food, it's about people. I spent all my time in the kitchen, and from the living room — no talking, no laughter!"
This is what Garten likes to bring to holiday dinner parties
And while the food is not the absolute most important thing at a party, heck, it still plays quite a strong supporting role in putting smiles on guests' faces.
Garten's favorite item to bring to holiday parties, then? Food! Her incredible Chocolate Bark, to be exact.
As she said on Instagram this week, "Homemade chocolate bark is a great gift when you're looking for something special to bring to a holiday dinner. My French Chocolate Bark is a slab of good chocolate embedded with cashews, crystallized ginger, dried cherries and apricots, and raisins."
"It's sweet, salty, crunchy and chewy – all at the same time – and so easy to make. Who wouldn't be delighted to get that for Christmas??"
The celebrity chef even generously provides a walkthrough for how to make it.
"The recipe is available on barefootcontessa.com through the link in my profile!"
Garten's Chocolate Bark is a jeweled masterpiece that will be welcome at any holiday party you bring it to.
Read more: 'Barefoot Contessa': 4 Ina Garten Cookie Recipes You Have to Make This Holiday Season