Barefoot Contessa Ina Garten Teases Cookbook No 12! When Will it Hit Shelves?
Barefoot Contessa star Ina Garten just teased that her 12th cookbook might be on the way. Garten has authored 11 cookbooks over the years, including popular ones like Barefoot in Paris, Cook Like Pro, and Barefoot Contessa Family Style — and she is not stopping there. Here is everything we know about Garten's next cookbook.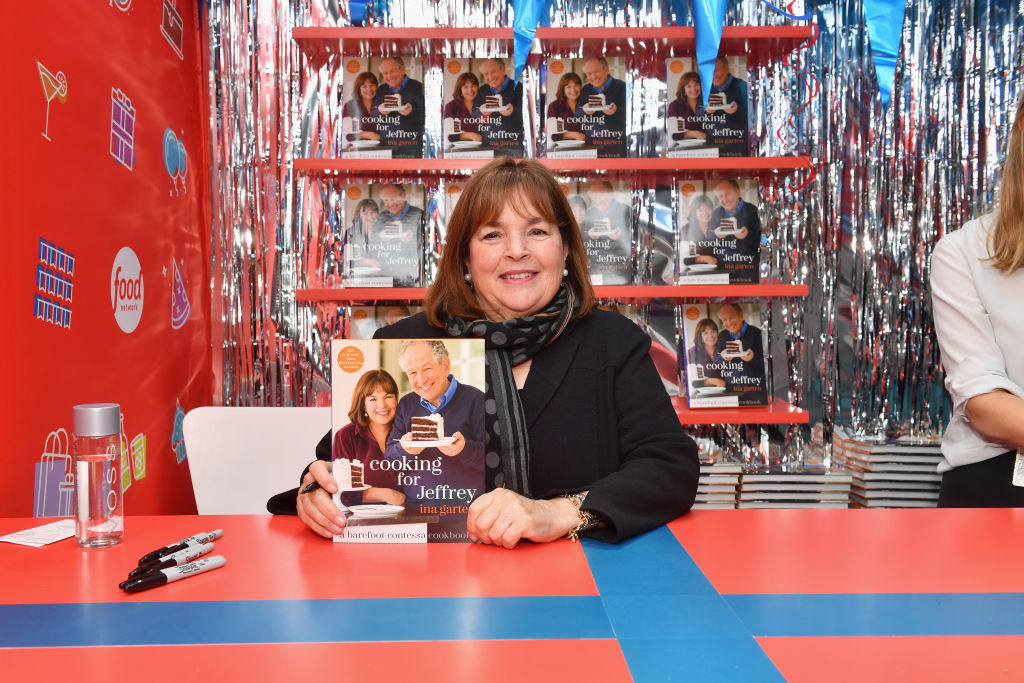 Ina Garten teases a new project
Taking to Instagram, Garten has been sharing photos of her new dishes for the past several months. Last spring, she posted an image of a delicious looking kale and broccoli salad topped with a perfect soft-boiled egg.
The photo left fans hungry for more, but her caption provided us with our first hint that a new cookbook was in the works.
"Having fun working on my next cookbook!" she wrote.
In June Garten shared another update on the upcoming Barefoot Contessa cookbook, this time via an image of a fruity dessert. She did not mention the cookbook by name, but she did say that she was testing out the recipe.
Fast forward to September and Garten posted a photo of a tomato crostata, which was yet another one of her recipe tests.
Is Garten done with another Barefoot Contessa cookbook?
Garten has not given us any direct updates on her new cookbook, but it does appear as though she has made a lot of progress over the past few months.
A few weeks ago, Garten posted a photo of a Banana Rum Trifle that looked absolutely to die for. In the caption, the Barefoot Contessa star mentioned the cookbook and revealed that they have started photographing the finished meals.
"We just photographed the Banana Rum Trifle for my next cookbook. Good enough to eat??" Garten shared.
Garten tagged photographer Quentin Bacon in the post. As fans may remember, Bacon has worked with Garten on four of her previous cookbooks. This will mark the fifth time the two have worked together.
We still do not know when the cookbook will hit the shelves, but if they are already taking shots of the meals, it probably will not be long before we get an official release date.
When will the cookbook be released?
There has not been any official confirmation on the cookbook's release date, but if Garten's previous projects are any indication, there is a good chance the book will hit shelves sometime in October of next year.
Ina Garten's 11th cookbook, Cook Like a Pro: Recipes and Tips for Home Cooks, was released at the end of this past October. In October of 2016, she published Cooking for Jeffrey: A Barefoot Contessa Cookbook.
Garten clearly favors October releases, so it is possible that we will get her next cookbook as early as 2020. That said, there is a lot that goes into making a cookbook, and anything could happen between now and October.
Whenever the cookbook hits stores, we cannot wait to see all of the amazing recipes Garten put into the project. Given her previous works, none of the meals should be too difficult to handle.
What is the best Barefoot Contessa cookbook?
With 11 cookbooks under her belt and one more on the way, fans like to say that there is a Garten cookbook for all types of chefs. But which one is the perfect cookbook for the average person?
One of Garten's best cookbooks was actually her first, The Barefoot Contessa Cookbook. This book featured simple recipes that any ordinary chef could tackle without too many issues — and the meals are some of her best to date.
That said, Garten has published other cookbooks that are more tailored for specific situations. This includes her Barefoot Contessa Parties cookbook, which features recipes that are great for larger groups of people.
If you are just starting out in the cooking world, a good place to begin is with Garten's Back to Basics. The book does not include a single recipe that is overly complicated and, if you do not have a lot of experience in the kitchen, this is a great place to learn a few things about the culinary world.
Ina Garten has not commented on the reports surrounding her next book. Hopefully, that will change in the near future as fans are clearly ready for more from the Barefoot Contessa star.