'Baskets' Actor Who Shot His Girlfriend Was Previously Arrested for Rape
Hagen Mills once landed roles on TV series like FX's Baskets. Now, the actor's life has met a tragic end. Recently, Mills was involved in an attempted murder, after which he died by suicide. Now, more news is coming out about the former Baskets cast member — like his frequent altercations with law enforcement.
Former 'Baskets' castmate dead in attempted murder-suicide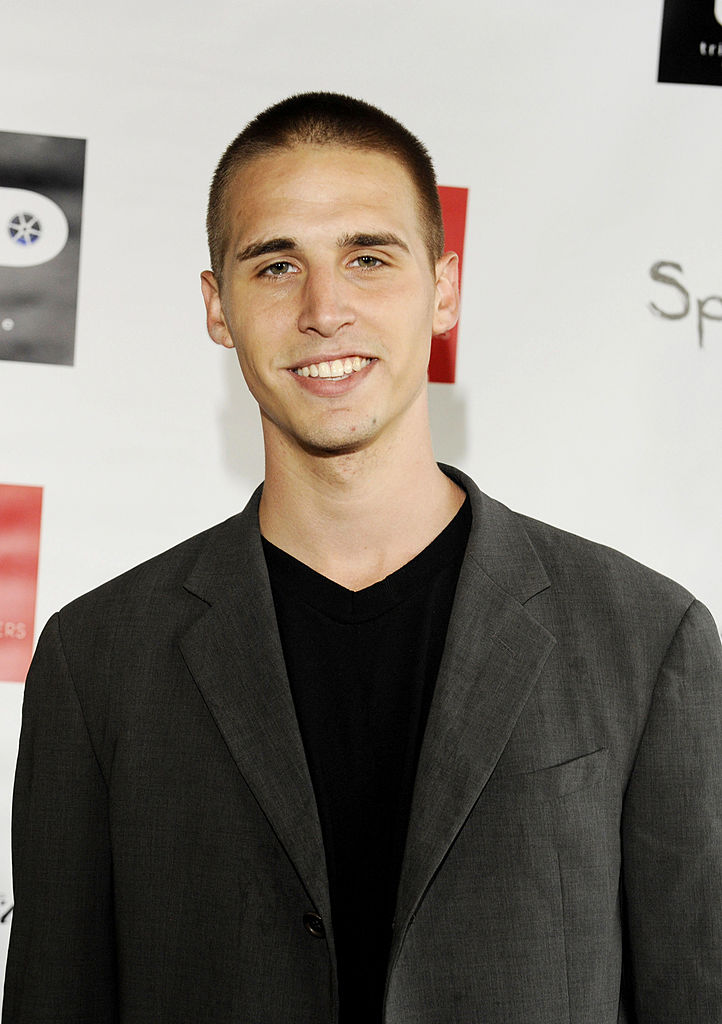 RELATED: 'Baskets' Actor Hagen Mills Dead at 29 After Murder-Suicide Attempt Involving the Mother of His Child
Mills' most well-known title was the FX series Baskets. He portrayed the role of Lucky in a single episode. (Baskets was co-created by Zach Galifianakis, who also plays the lead role.) Mills also appeared in the comedy show Swedish Dicks, and a yet-to-be-released horror film, Star Light.
This week, in Mayfield, Kentucky — the state where Hagen Mills grew up — the actor made national headlines.
The former Baskets cast member was found dead in his home after he attempted to kill the mother of his child. Erica Price, who is 34 years old, called the police after Mills shot her — allegedly several times.
The Daily Mail recently reported that Mills hit Price's "arm and chest but [she] managed to survive." Immediately following, Mills "turned the gun on himself" and died by suicide. Per The West Kentucky Star, Price and Mills' daughter is four years old. She and Price's mother, who was also in the home, were not harmed.
The West Kentucky Star noted that this tragedy is not the Basket actor's first incidence with the law. Apparently, police arrested Mills for a DUI in 2016. Then, in 2018, he was arrested for second-degree assault.
Surprising to no one, violence begets violence.
The 29-year-old actor had several run-ins with law enforcement — including a rape allegation
But that's not all, unfortunately. The Star continued on the former Baskets cast member: "Mills was arrested in March on rape, sodomy, wanton endangerment and kidnapping charges. He had reportedly bonded out of jail on [May 18, 2020]." Meaning: Mills' murder-suicide attempt happened the day after his release from jail.
This story is nothing short of awful, so let this be a trigger warning for sexual assault.
According to an arrest warrant obtained by DailyMail.com … Mills allegedly became embroiled in an altercation with a woman outside his home… He reportedly struck the victim with a handgun 'causing a laceration to her lip'.The actor then allegedly forced the female victim into his home, where he raped and sodomized her. She was held inside for hours, but managed to escape the property when Mills fell asleep. The victim took herself to a local hospital for an examination.  
Former agent of the 'Baskets' actor comments on his death
Heavy requested comment from one of the actor's former representatives, Elyah Dolan. The statement sent to the publication noted Dolan hadn't heard from Mills in 2 years. He had apparently moved back to Kentucky to "address issues unrelated to the entertainment industry."
The Daily Mail noted: "She did not elaborate on the 'issues' Mills was seeking to address, but the actor was frequently in trouble with the law."
"I knew him as a talented actor and horseman with that classic southern hospitality and charm," Dolan shared about the former actor for Baskets. "May he rest in peace." 
How to get help: In the U.S., call the RAINN National Sexual Assault Telephone Hotline at 1-800-656-4673 to connect with a trained staff member from a sexual assault service provider in your area.
How to get help: In the U.S., call the National Suicide Prevention Lifeline at 1-800-273-8255. Or text HOME to 741-741 to connect with a trained crisis counselor at the free Crisis Text Line.