'Batman v Superman': Why Wonder Woman May Be the Real Hero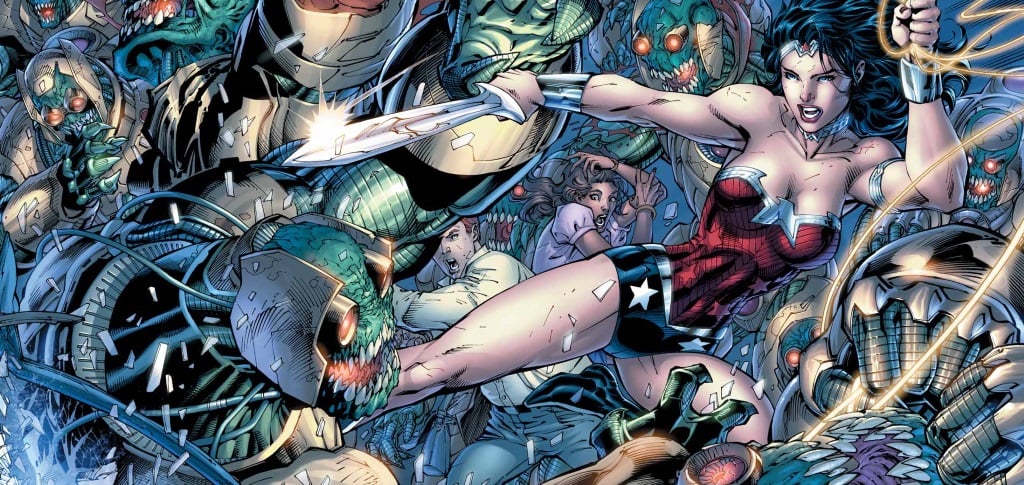 The DC Extended Universe is having its coming-out party since the highly anticipated Batman v Superman: Dawn of Justice is officially out in theaters. As the title suggests, the film focuses on a clash between two titans of the DC Universe – Batman and Superman. And while the Dark Knight and the Man of Steel are clearly the superheroes with the top billing in this film, there are many fans who are likely more excited about seeing some of the other DC Universe characters who will be appearing on the big screen for the first time.
Besides the titular superheroes, Batman v Superman also feature appearances from Aquaman (played by Jason Momoa of Game of Thrones fame), The Flash (Ezra Miller), Cyborg (Ray Fisher), and Wonder Woman (Gal Gadot). However, while it will be exciting to see Momoa make Aquaman cool again, or to see how Ezra Miller's portrayal of The Flash compares to his TV-based counterpart, it's the character of Wonder Woman who is arguably generating the most excitement among fans. Here's why we think Wonder Woman will end of being the biggest star of Batman v Superman: Dawn of Justice.
Batman v Superman is Wonder Woman's big-screen debut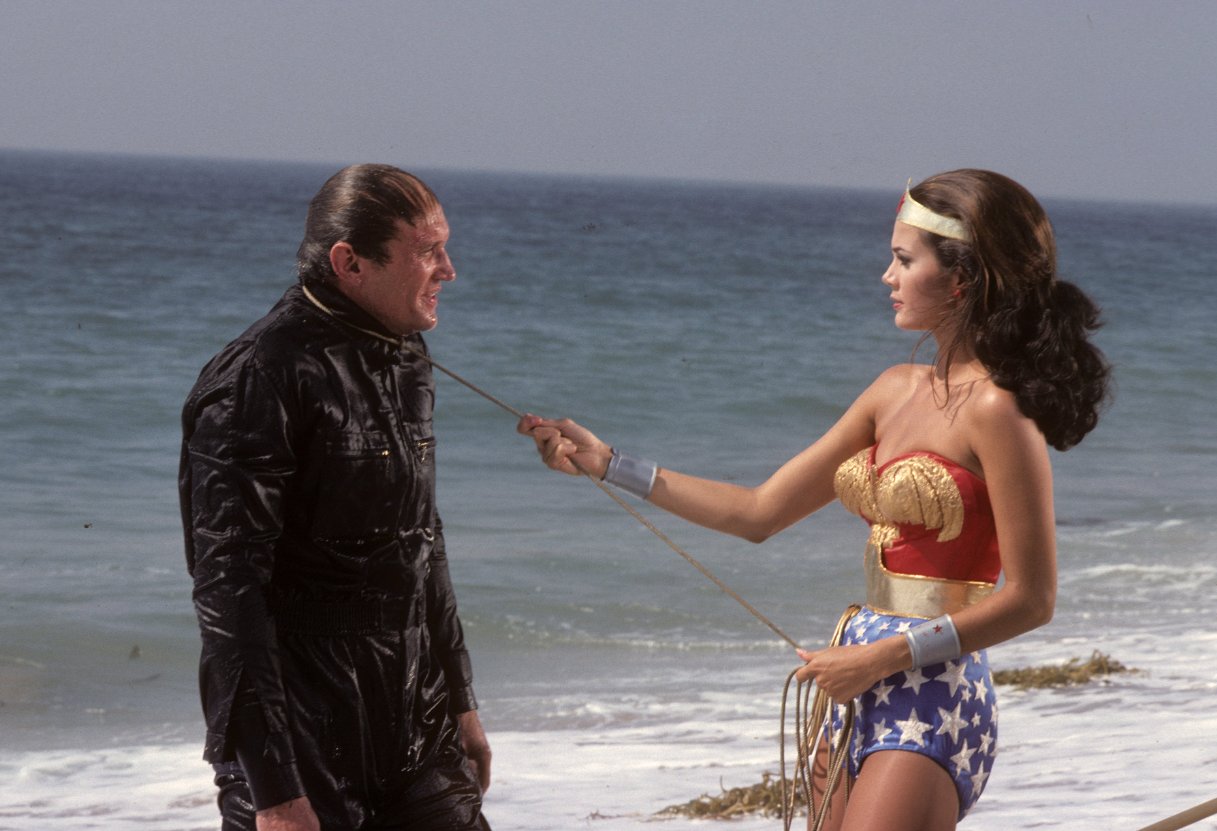 Like Marvel, the DC Universe is populated with superheroes of all shapes, sizes, and superpowers. And while everyone has their own personal favorite, Batman, Superman, and Wonder Woman are typically considered the three pillars of the DC Universe. This makes it all the more puzzling that it has taken this long for the Amazon princess's story to be brought to the big screen, especially since both Superman and Batman have gone through multiple cinematic incarnations in the meantime.
Superman has appeared in dozens of theatrical shorts and feature length films since making his comic book debut in 1938, while Batman has starred in two major film trilogies in just the past 30 years. And while the Black Widow controversy proved that sexism is still alive and well when it comes to marketing superheroes, it's not entirely clear that the lack of a Wonder Woman film is entirely due to gender bias. After all, Wonder Woman was apparently popular enough to sustain a TV series for three years in the mid-'70s. Yet somehow we ended up with a Green Lantern movie before a feature-length film featuring the most famous feminist icon in comic book history. Go figure.
Fans want a female superhero lead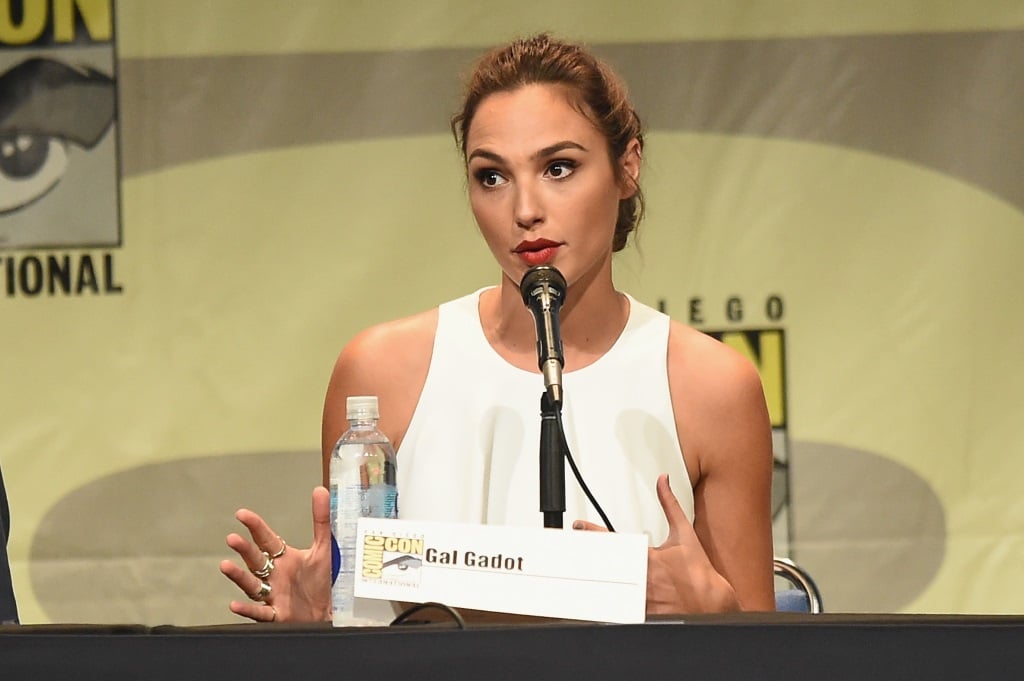 It's a glorious time to be a movie buff if you're a fan of strong female action leads. Last year, director George Miller gave us one of the most memorable female action characters ever seen onscreen with the one-armed freedom-fighter Imperator Furiosa in Mad Max: Fury Road. Several months later, the Star Wars saga gave us another strong female action lead with Rey in The Force Awakens. And although Rey – like Black Widow – was similarly underrepresented in some movie-related merchandise, there seems to be an increasing audience demand for strong female characters. Or – perhaps more accurately – the demand has always been there, but is finally being heard, thanks in part to the success of recent movies like Mad Max: Fury Road and Star Wars: The Force Awakens.
And while there's no denying the enduring appeal of classic characters like Superman and Batman, they have now appeared in so many movies that it's hard to imagine what new angle the latest cinematic iterations could possibly bring. Henry Cavill's Superman holds no surprises since we've already seen him play the role in 2013's Man of Steel. And like Christian Bale and Michael Keaton before him, Ben Affleck's Batman appears to be the standard depiction of a brooding crime fighter who speaks with a guttural growl.
That leaves Wonder Woman as the most interesting main character to make an appearance in Batman v Superman. Not only because she's a major female superhero making her long overdue first movie appearance, but also because Gal Gadot has no previous cinematic version of Wonder Woman to base her performance on. In other words, anything she brings to the table as Wonder Woman will seem fresh and new just because there is nothing else to compare it to.
Wonder Woman looks like a total badass
Let's not forget the most obvious appeal of Wonder Woman, or any other superhero for that matter. Simply put, Gal Gadot's Wonder Woman looks like a total badass. In the trailer (see above), we see her save Batman from being destroyed by an energy blast from a villain — presumably Doomsday. The heat from the blast is strong enough to make her shield glow, but also barely moves her, keeping with the comic book mythology that ranks her strength as comparable to Superman's. It's also nice to see the return of Wonder Woman's sword (she is a warrior, after all) following years of seeing the character rely primarily on her Lasso of Truth and gold bracelets in the campier 1970s TV show.
And just in case you are worried that the trailer is misrepresenting how her character is actually portrayed in the movie, Gadot recently confirmed to Glamour that her character is in no way playing second fiddle to the male superheroes. "For BvS it was important for me that we show how independent she is," Gadot told Glamour. "She is not relying on a man, and she's not there because of a love story. She's not there to serve someone else."
The Amazon princess makes her big-screen debut in this month's Batman v Superman: Dawn of Justice, before starring in a standalone Wonder Woman movie scheduled for release in 2017.
All movie cast, crew, and awards information courtesy of IMDb.
Follow Nathanael on Twitter @ArnoldEtan_WSCS
More from Entertainment Cheat Sheet: