'Bayonetta 2' Rocks, But Can It Get Nintendo Out of Its Rut?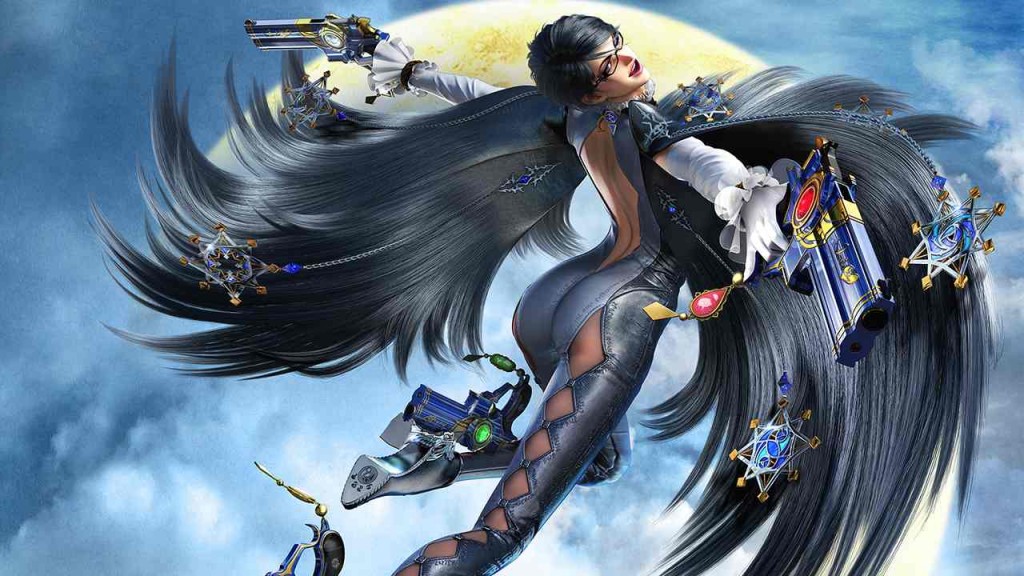 Nintendo's biggest problem right now is that not enough people are buying a Wii U. Even though the console has been out twice as long as the PlayStation 4 and Xbox One, it hasn't matched the momentum of those consoles. Making matters worse, only two major Wii U games are coming out between now and the end of the year, and one of them, Bayonetta 2, isn't even all that big. But the game has one thing going for it: It's really, really good.
Bayonetta 2 has earned a 91 on Metacritic, with numerous major websites, including Destructoid, Joystiq, Giant Bomb, and GameSpot giving it a perfect score. That's an amazing feat, seeing as most review sites rarely give out perfect scores.
So what is Bayonetta 2, and what's so great about it? It's an over-the-top action game starring a butt-kicking witch whose moves range from bashing demons with her elbows to shooting guns strapped to her high heels. There's nothing realistic about this game — an early fight takes place on the roof of a jet flying through a city — but that only adds to the fun.
Reviewers agree that the game's killer feature is its finely tuned combat. As the writer at GameSpot says, "It is a masterclass in pure, unadulterated action-game design, where its insane eye-popping visuals meld effortlessly with some of the sharpest, most joyful combat to have ever graced a video game."
EGM layers on the praise, too: "During the entire eleven-and-a-half hours it took me to conquer Bayonetta 2's main storyline mode, every battle was just as enjoyable as the last. Never once did Bayonetta's attacks feel unpolished or repetitive. Every instance of phasing into Witch Time — the momentary slow-motion effect that happens when successfully dodging an enemy's attacks — felt as empowering and cool as the first."
One outlet that gave the game a more mediocre score is Polygon, whose reviewer took umbrage with the hyper-sexualized portrayal of the game's protagonist. He criticizes the outfit the developers chose for her, which sports revealing cutouts in key spots, and the posture they typically pose her in. "But even this is minor compared to the game's camera," he says, "which zooms in on Bayonetta's parts like they're products being sold in a commercial. … The camera doesn't look at Bayonetta — it leers at her." Virtually no other reviewers took issue with this, but it's something to consider if you're thinking of playing the game.
Another tidbit worth mentioning is that the game contains the entire first Bayonetta as a pack-in for no extra charge. Everyone agrees that the sequel is the better, more refined game, but the original is no slouch, having earned a Metacritic score of 87 when it was released in 2010.
It's great for Nintendo that the game is getting rave reviews, but the question remains: Will Bayonetta 2 help sell Wii U units? Unfortunately for Nintendo, it's doubtful. The original Bayonetta came out on multiple platforms with huge install bases and similarly positive reviews and only sold 2 million copies, according to VGChartz. That's not bad, but it wasn't enough to warrant a sequel before Nintendo stepped in to help finance the game.
Nintendo is in a tough spot with the Wii U. If the company were better at courting third-party developers, the Wii U would be more evenly matched with the Xbox One and PlayStation 4. But because the system is significantly less powerful, it requires a lot more effort for developers to port current-generation games to the platform. And with such slow Wii U sales, developers have little reason to so. Bringing a game like Bayonetta 2 to the Wii U is a step in the right direction for Nintendo, but it's not a very big step.
Sales aside, it's clear that Bayonetta 2 is a fantastic game that people should play if they can. It might not have the name recognition of a Mario or Zelda game, but it's still a top-notch title that deserves a bigger audience than it's likely to get. Nintendo's best chance to sell Wii U consoles is coming next month, when Super Smash Bros. for Wii U is released on November 21.
But with blockbuster games like Call of Duty: Advanced Warfare, Dragon Age: Inquisition, Far Cry 4, and Assassin's Creed Unity skipping Wii U in favor of PS4 and Xbox One, Nintendo faces a steep uphill battle.
Follow Chris on Twitter @_chrislreed
More from Tech Cheat Sheet:
Want more great content like this? Sign up here to receive the best of Cheat Sheet delivered daily. No spam; just tailored content straight to your inbox.