Beauty Products Joanna Gaines Swears By
Joanna Gaines doesn't just have the best tips for home design. The former-Fixer Upper star seems to have plenty of tricks up her sleeve for all aspects of life, and it's no surprise that includes her beauty routine. After all, from her on-screen appearances to posting family selfies on Instagram, we have noticed her makeup always looking on-point.
That's particularly impressive, considering she always seems to be juggling a million things at once (including becoming a mother to her fifth baby in 2018, Crew). Plus, she recently turned 40 — but she's somehow looking younger than ever. On the Magnolia Market website, she even revealed that during her time on Fixer Upper, she was "able to do [her] own hair and makeup on the go."
She explained, "This is actually my choice and I don't really love to have a team of people swarming me to touch up my blush and 'shine spots.' So I just carry around a pretty basic little bag of makeup to get me through the longer filming days." Lucky for us, she's shared all her favorite beauty products that help her maintain her constant glow. Here's what's in Gaines' makeup bag:
Clean and Clear Oil Absorbing Sheets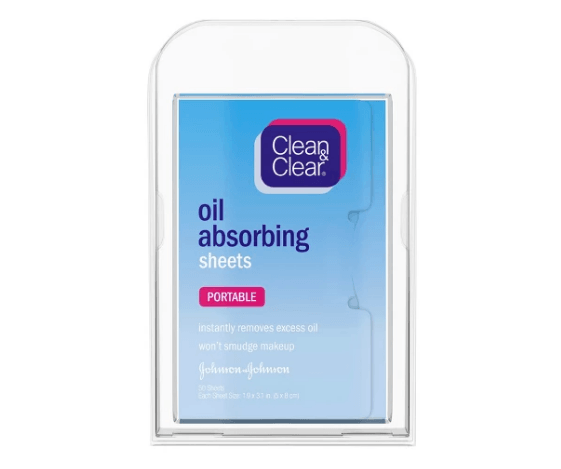 Gaines is just like all of us — her skin isn't always perfect. So she swears by Clean and Clear Oil Absorbing Sheets "to take care of those 'shine spots.'"
Buy for yourself: Clean and Clear Oil Absorbing Sheets, $4.99 from target.com
Tweezerman Tweezers
Different lighting will always reveal an eyebrow hair or two you've missed. Gaines claims she carries a pair of Tweezerman tweezers in her makeup bag "in case I find a stray." We've all been there.
Buy for yourself: Tweezerman Rose Gold Slant Tweezer, $20.99 from target.com
Revitalash Mascara
"I picked this up at a local beauty boutique on a whim and it quickly became my favorite," Gaines wrote. Sometimes, the most random purchases can be the best ones.
Buy for yourself: RevitaLash Volumizing Mascara, $18.89 from walgreens.com
Colorescience Powder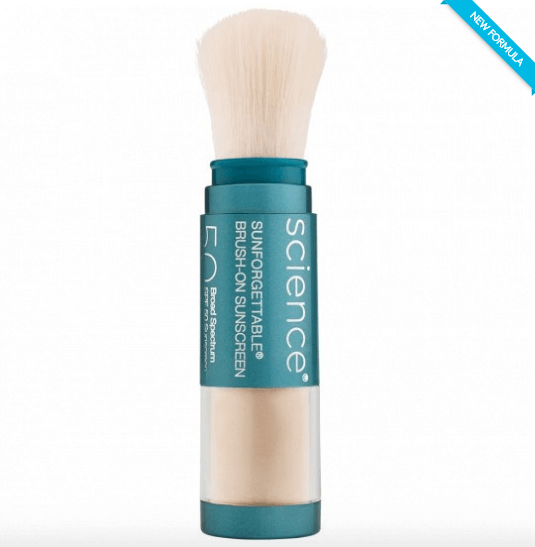 This one's a little more expensive, but seems totally worth it. Gaines described its benefits as "coverage without that heavy, caked-on feeling." Plus, with SPF 50, you'll be protecting your skin at the same time.
Buy for yourself: Colorescience Sun Brush-on Sunscreen SPF 50, $65 from colorescience.com
Anastasia Brow Wiz
Gaines claims Anastasia Brow Wiz "stays on all day!" What more could you ask for?
Buy for yourself: Anastasia Beverly Hills Brow Wiz, $21 from sephora.com
M.A.C Lipstick in Fresh Brew
According to Gaines, her M.A.C Lipstick in the Fresh Brew shade is "the best long-lasting nude lipstick I've found!" Many beauty gurus consider M.A.C to be the holy grail for makeup, so they'd probably approve of her choice.
Buy for yourself: M.A.C Lustre Lipstick in Fresh Brew, $18.50 from maccosmetics.com
Jack Black Lip Balm in Shea Butter and Vitamin E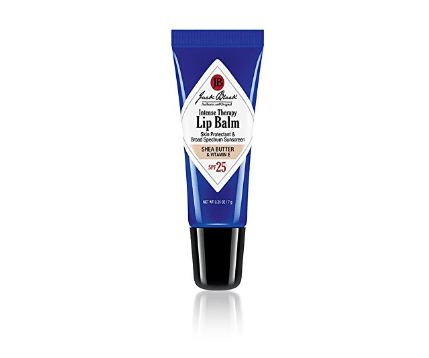 "I hate having chapped lips," Gaines wrote, "so I always have this in my bag." She always lets her natural beauty shine through, and keeping away chapped lips helps her do just that.
Buy for yourself: Jack Black Intense Therapy Lip Balm SPF 25, $7.50 from amazon.com
Lancôme Blush in Mocha Havana
Gaines calls her Lancôme blush in the Mocha Havana shade "a great shade of neutral blush." Even though she uses some high-end products, she did note, "My makeup routine is pretty straight forward and I try to keep things pretty simple."
Buy for yourself: Lancôme Blush Subtil Oil Free Powder Blush in Mocha Havana (Shimmer), $32 from ulta.com
Revlon ColorStay Eyeliner
Revlon ColorStay Eyeliner is Gaines' "tried and true favorite." She even revealed, "One of our show producers knows I love this so much that she sent me over 100 of these for my birthday last year."
Buy for yourself: Revlon ColorStay Eyeliner, $8.99 from ulta.com