Before 'Deadpool': 4 Comic Book Movies With Ryan Reynolds
After much anticipation from the comic book fan community, director Tim Miller's Deadpool is officially a box office smash. At this point, it remains to be seen if the film's hard-R rating and self-aware sense of humor will make a game-changing statement for the future of superhero films. Regardless, it marks a culmination of sorts for star Ryan Reynolds, who has had a rocky (putting it mildly) history with big-screen comic book adaptations. Now that he has brought the true version of Deadpool to theaters — and will likely reprise the role many times over in future releases — we're looking back at the road that led him to his latest hit.
1. Blade: Trinity (2004)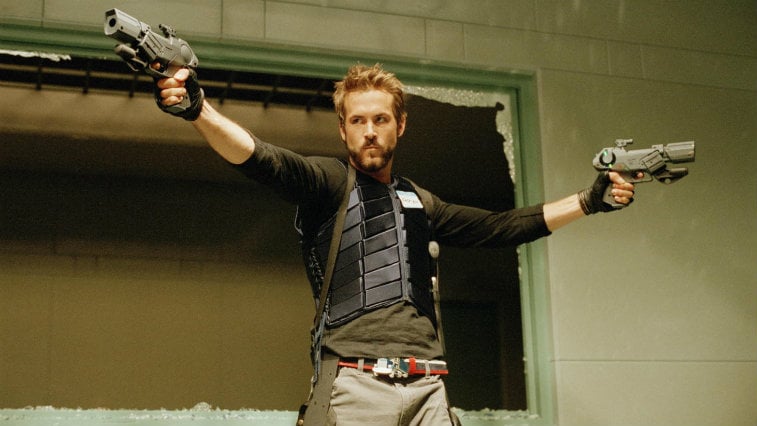 Following the success of both previous Blade films in 1998 and 2002, screenwriter David S. Goyer stepped up to direct this entry, which saw Reynolds take on the role of Hannibal King. A wise-cracking member of the Nightstalkers — a group of monster hunters emerges to help Blade (Wesley Snipes) take down a modern-day Dracula (Dominic Purcell). The film's production has become notorious for the conflict between Snipes and Goyer, and its box office performance put a stake in the series. Still, Reynolds contributes many of its best moments in a performance that the actor readily admits helped land him the Merc with the Mouth.
2. X-Men Origins: Wolverine (2009)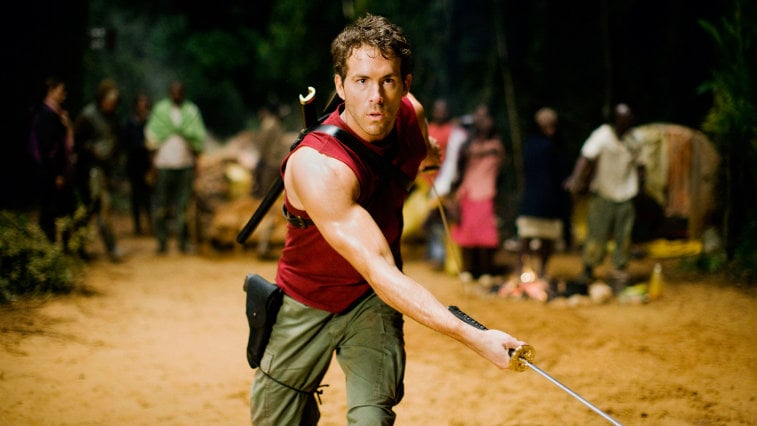 Hugh Jackman's Wolverine proved to be just as popular as his comic book counterpart that a spinoff film exploring his backstory seemed like a no-brainer. Sadly, the resulting film is a muddled mess that has almost single-handedly destroyed the X-Men film franchise. Most notoriously, its version of Deadpool — which strips the character of nearly everything that made him a fan favorite — angered fans for years, despite having the perfect actor in place with Reynolds. Thankfully, the promise of seeing him star as the real Deadpool has finally paid off, much to the delight of Fox executives still reeling from its monstrous box office take.
3. Green Lantern (2011)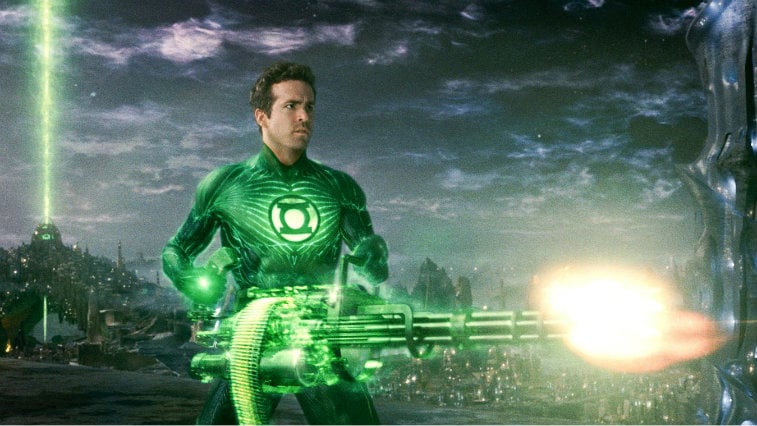 Once upon a time, Warner Bros. and DC Comics were reportedly counting on this film to help build a new franchise for their stable of heroes. Yet, its overabundance of CGI, laughably bad script and dull characters meant that director Martin Campbell's film was the third straight comic book dud for Reynolds. The actor isn't bad as Hal Jordan, a pilot who is chosen to become a member of an intergalactic police force, but the role as written certainly doesn't do him any favors. Moreover, the film around him is so over-the-top, mind-numbingly dumb and by-the-numbers it calls to mind Batman and Robin far more than anything from the Marvel Cinematic Universe.
4. R.I.P.D. (2013)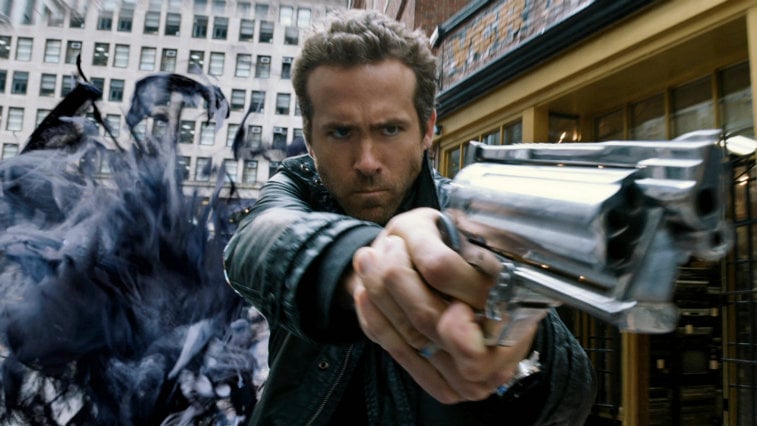 After striking out in both Marvel and DC productions, Reynolds took a chance with this film, based on a title by Dark Horse Comics about a slain cop who joins a law enforcement group made of undead crimefighters. Marketed as a cross between Men in Black and Ghostbusters, the film had the widespread appeal of neither, earning universally negative reviews and just $33 million against a $130 million production budget. Reynolds and his Oscar-winning co-star Jeff Bridges experienced a significant hit to their careers, with the former actor taking the brunt of its failure. Still, the chance for redemption was drawing closer than ever.
5. Deadpool (2016)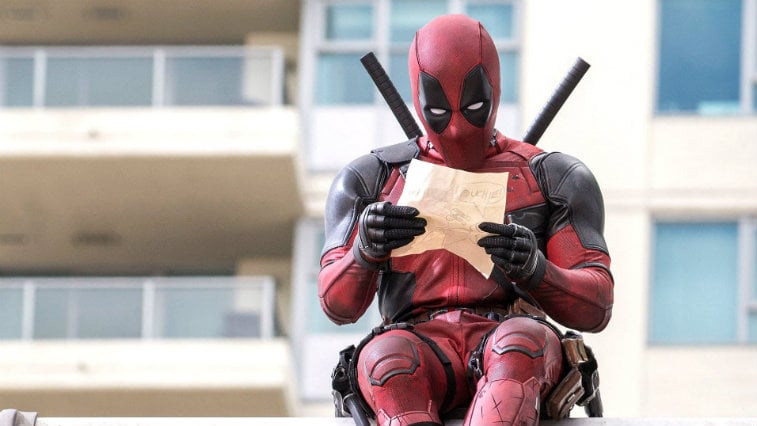 Once test footage for the in-development Deadpool film mysteriously leaked online, the overwhelming positive reaction from fans finally gave Fox the confidence to officially green-light the project back in 2014 after years of putting the film on the backburner. First-time director Tim Miller guides Wade Wilson's story to life with such heart, sharp wit and reverence for the character himself that it's no wonder that audiences are ecstatic to see his vision at last. Moreover, the film finally gives Reynolds the opportunity to headline his own superhero franchise, with a character that he was born to play. We can't wait to see what the future holds for Deadpool.
Follow Robert Yaniz Jr. on Twitter @CrookedTable
Check out Entertainment Cheat Sheet on Facebook!       
More from Entertainment Cheat Sheet: