Before 'Jurassic World': 5 of Chris Pratt's Best Roles
In 2014, Chris Pratt went from a relatively unknown TV actor to starring in two of the year's biggest films. He then made the leap to superstardom with his role in Jurassic World, one of the biggest blockbusters to ever hit theaters.
While it's the first time he's lead an already established franchise, Pratt is no stranger to action and big-budget adventures. He's appeared in some fan favorite, highly acclaimed films over the past few years. Like many other Hollywood A-listers, he got his start on television. From small to big screen, he's made a huge impact on the industry over the last few years. Here are five of his most memorable roles.
1. Bright Abbott — Everwood
Pratt often plays bumbling characters — young men who perpetually mess up, but are somehow still likable. He perfected that archetype with his performance in the critically acclaimed WB series, Everwood.
Bright Abbott seems to make mistakes more often than not. Over the course of the series, he injures himself and a friend while drunk driving, cheats on his girlfriend, and is the source of more than one heated confrontation between friends and family members alike.
But Pratt's Bright is open and honest, and this gives us a chance to see his remorse and desire to do better. Even though Pratt was well past his teenage years during Everwood, he makes Bright feel like an authentic adolescent, whether he's making a mistake or making amends.
2. Andy Dwyer — Parks and Recreation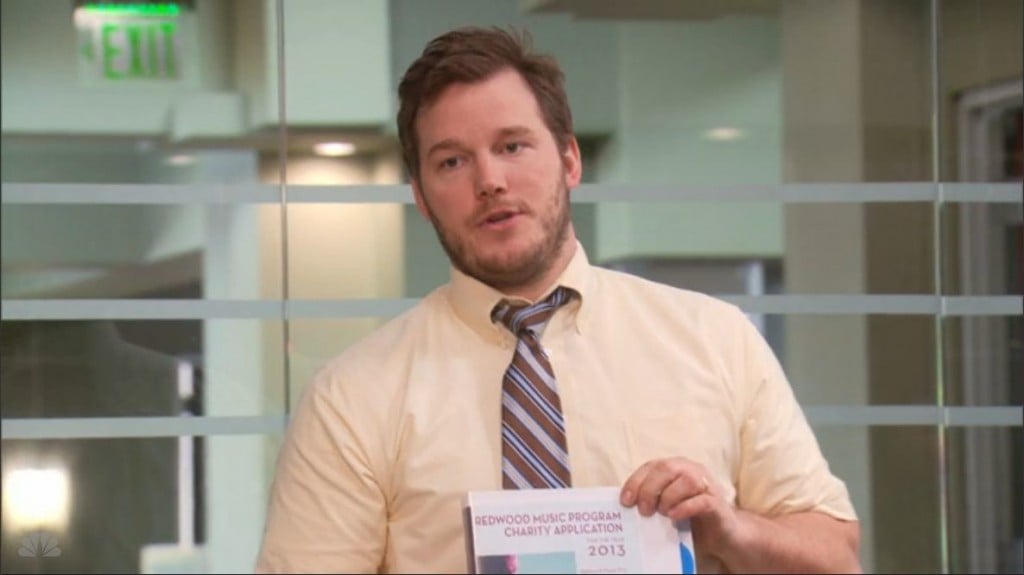 He starts as a shoe shiner at Pawnee City Hall and works his way up until he's assistant to Leslie Knope (Amy Poehler). Andy Dwyer is an enigma in many ways — he's the lead singer of a rock band, but he's extremely sensitive. He's incredibly scatterbrained, but he has a razor-sharp memory. Pratt makes all of this work, creating an irresistibly endearing young man who you both relate to and root for. Andy was one of the most memorable and well-liked characters on Parks and Recreation — and it was, in many ways, Pratt's breakthrough role in Hollywood.
3. Justin — Zero Dark Thirty
Pratt makes the best of his limited screen time in this Oscar-nominated thriller. In Zero Dark Thirty, he plays the small but pivotal role of Justin, one of the members of the elite and now infamous Seal Team Six — aka the special ops forces that took out Osama Bin Laden. In just a few scenes, Pratt reveals a multilayered character in Justin — wise-cracking, skeptical and, ultimately, incredibly brave.
4. Peter 'Starlord' Quill — Guardians of the Galaxy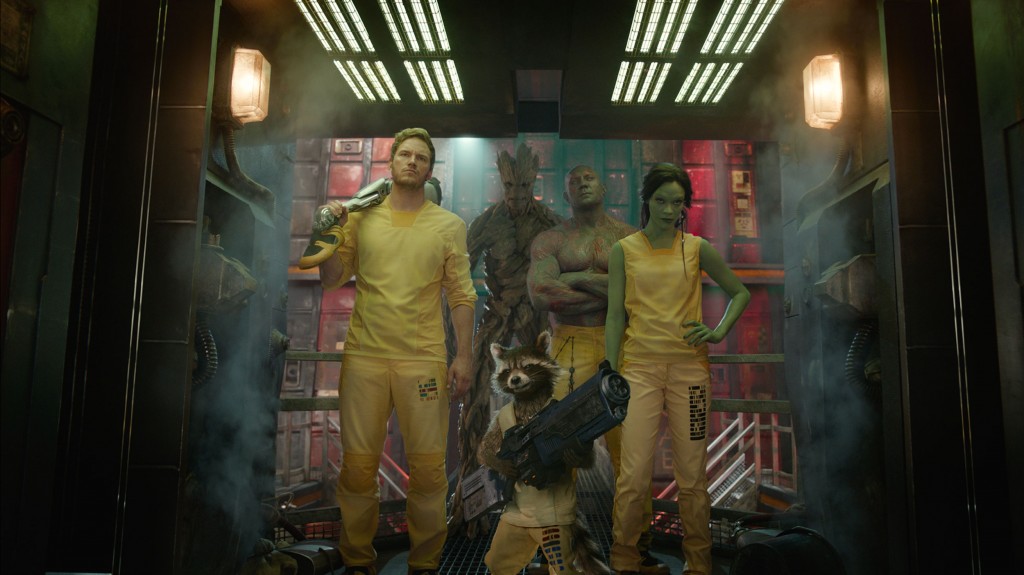 With Guardians of the Galaxy, Pratt managed to find the perfect role to transition himself from a small screen favorite to a big screen leading man. Peter Quill is an unexpected hero — a young half man-half alien with a rough upbringing and a criminal past. He has a chip on his shoulder, but ultimately decides that if he's going to have to live in the universe, he might as well try to save it.
Despite being surrounded by all manner of fascinating creatures — including a talking tree and an extremely angry raccoon — Pratt's "winning performance" as Starlord is a memorable standout in Guardians of the Galaxy. He infuses him with a defiance and hyperactive energy that makes him unpredictable and, as a result, fascinating to watch.
5. Emmett — The LEGO Movie
With most animated films, the voice actors are overshadowed by the awesome graphics work and over-the-top storytelling. That wasn't the case with The LEGO Movie.
Pratt's Emmett is the quintessential everyman, a lowly construction worker thrown into a whirlwind adventure. Pratt breathes a life into Emmett, giving him an enthusiasm and incredulity that help bring you along for the ride. The LEGO Movie is one of the most original animated films to hit theaters in years — and Pratt's performance is key to making it just as fun for adults as it is for kids.