Before Liam Hemsworth: All the Miley Cyrus Relationships You Probably Forgot About
Miley Cyrus and Liam Hemsworth's on-again, off-again relationship has been back in the headlines ever since the duo reunited in 2016. The two stars were previously engaged, but split up in 2013 and remained separated for several years before rekindling their flame in 2016.
Now, the couple is reportedly re-engaged and happy as ever, with Cyrus even calling their breakup a necessary one that led them to "re-fall" for each other. But this isn't the first time that the pop star has drawn media attention for one of her romances. Throughout her career (and before reuniting with Hemsworth) she's been publicly linked to several different suitors.
Below, check out seven of Cyrus' relationships that you probably forgot about:
1. Tyler Posey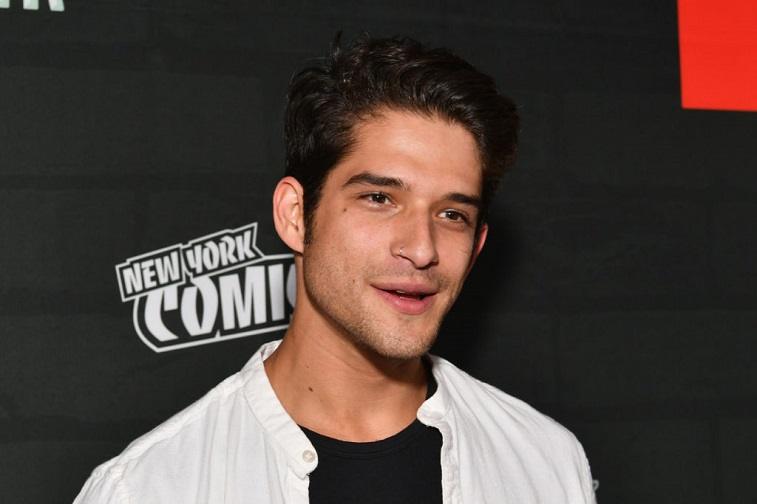 Miley Cyrus and Tyler Posey go way back, as the former Teen Wolf star once told Seventeen magazine. According to the actor, the two met when they were just kids on the set of Doc, in which Posey starred alongside Cyrus' father, Billy Ray Cyrus.
"His daughter, Miley Cyrus, was my first kiss and girlfriend," Posey told the magazine in 2011. "We dated for two years and broke up when we were 11."
2. Dylan Sprouse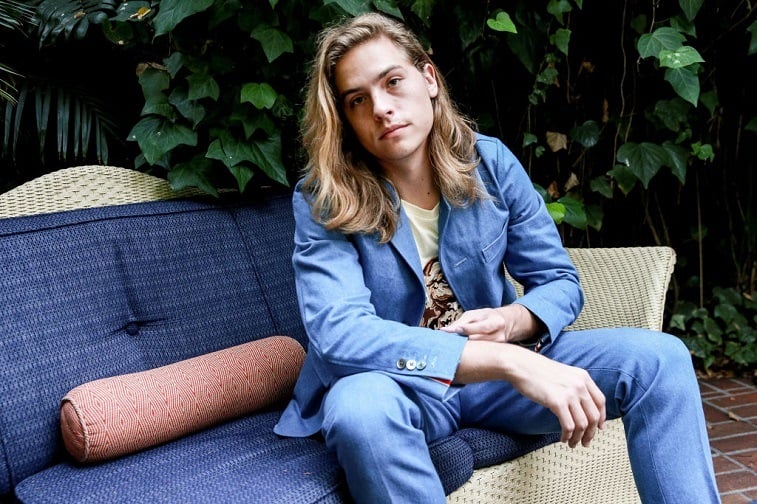 Cyrus and Dylan Sprouse from The Suite Life of Zach & Cody reportedly went on a date during their Disney days in 2006.
He later spoke about it in a 2008 interview with Jimmy Kimmel, saying, "We met on her set [of Hannah Montana], we dated and then Nick Jonas walked by and it was over."
3. Nick Jonas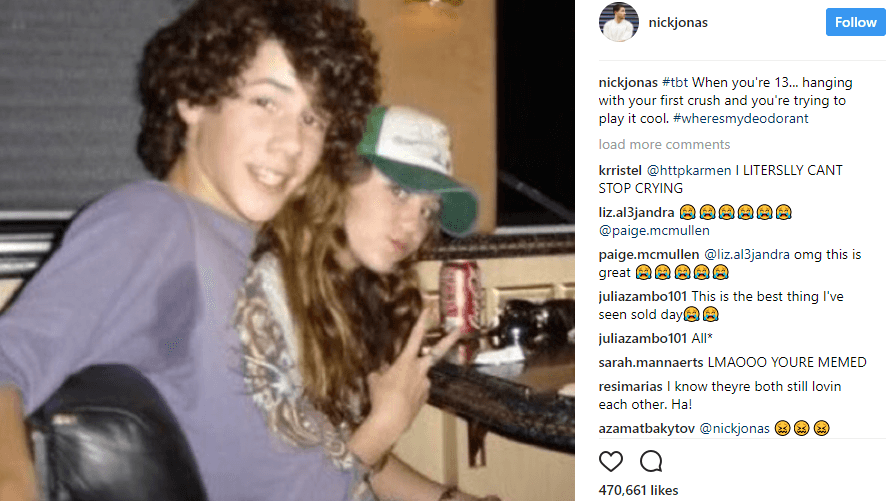 Cyrus and Nick Jonas became an item in 2006 when they were both tween stars on Disney. The two dated for a brief period before splitting in 2007. Though they're not as close as they once were, they remain amicable, as Jonas told Entertainment Weekly in 2016.
"I don't have a relationship with her now, really, but that's not because we have any bad blood — we just sort of run in different circles," he said, also adding that he's "proud of her" for her growing success.
4. Thomas Sturges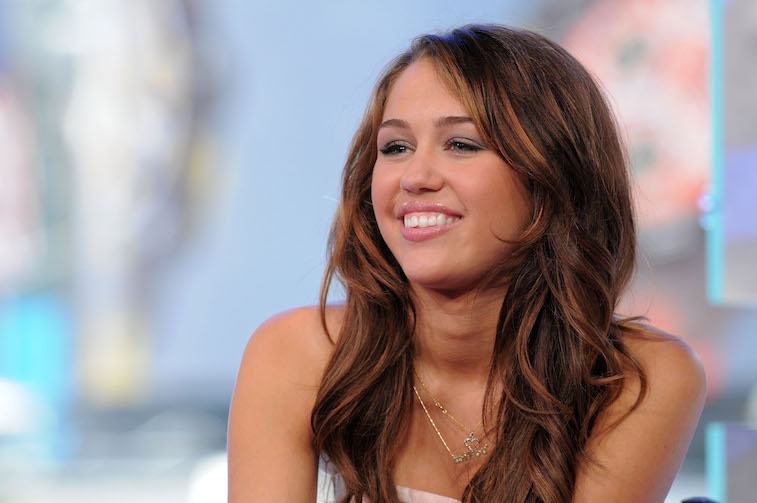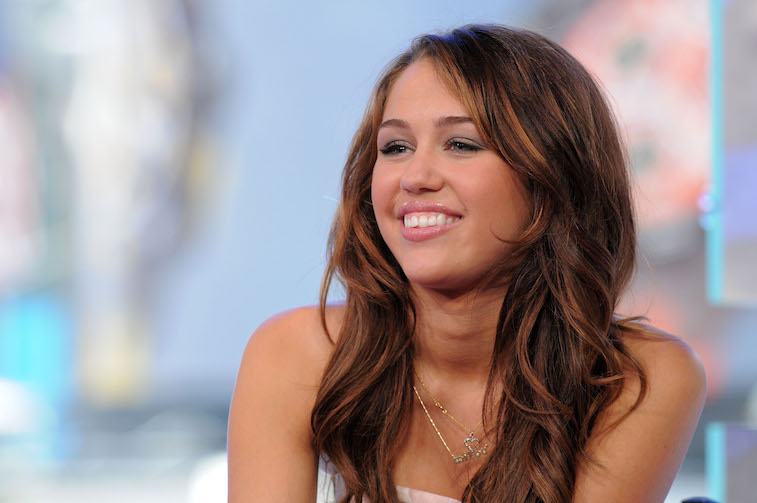 Cyrus and Thomas Sturges apparently met in 2007 and dated for several months. Though Sturges himself isn't in the industry, he and the young star met after his mother wrote a song for the Hannah Montana 2: Meet Miley Cyrus album. They hit it off, but problems arose after a hacker found and released photos of Cyrus suggestively posing in photos with and for Sturges.
The photos, though fairly innocent by today's standards, didn't mesh with the star's squeaky-clean image. Disney executives were none too pleased with the leaked pictures and reportedly pressured Cyrus to end things with Sturges. Whether that was the reason for their split or not is unclear, but the two broke up soon after in the spring of 2008.
5. Justin Gaston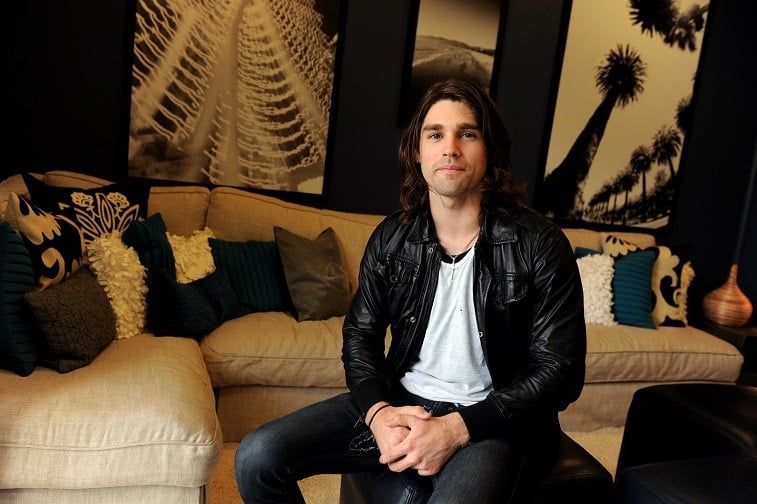 Cyrus made headlines again in 2008 when she started dating model Justin Gaston. Their relationship stirred up some controversy, as the star was only 16 at the time, while Gaston was four years older. The duo went out for several months, but Cyrus initially played coy about their relationship, refusing to confirm their romance on Ellen.
They reportedly split in 2009 when Cyrus left to film The Last Song (the movie in which she met Hemsworth).
6. Patrick Schwarzenegger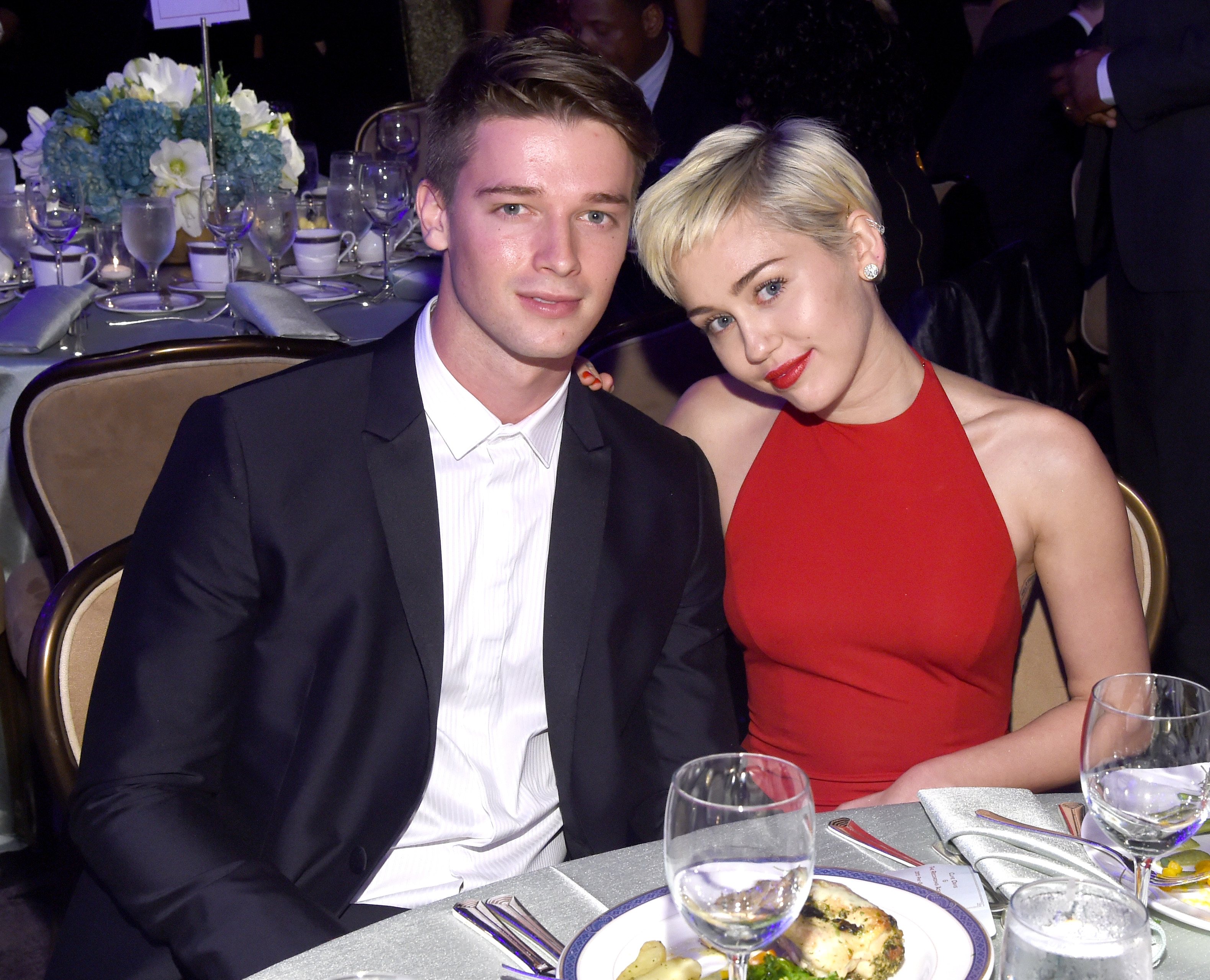 After her split from Hemsworth, Cyrus kicked off a brief relationship with the son of Arnold Schwarzenegger and Maria Shriver. The duo made their public debut at a November 2015 football game at Patrick Schwarzenegger's college, University of Southern California, and dated for about five months.
The two reportedly hit a rough patch after Patrick Schwarzenegger was photographed partying with two different girls in Mexico during his spring break that year. They amicably ended their relationship in April 2015, just a few weeks later.
7. Stella Maxwell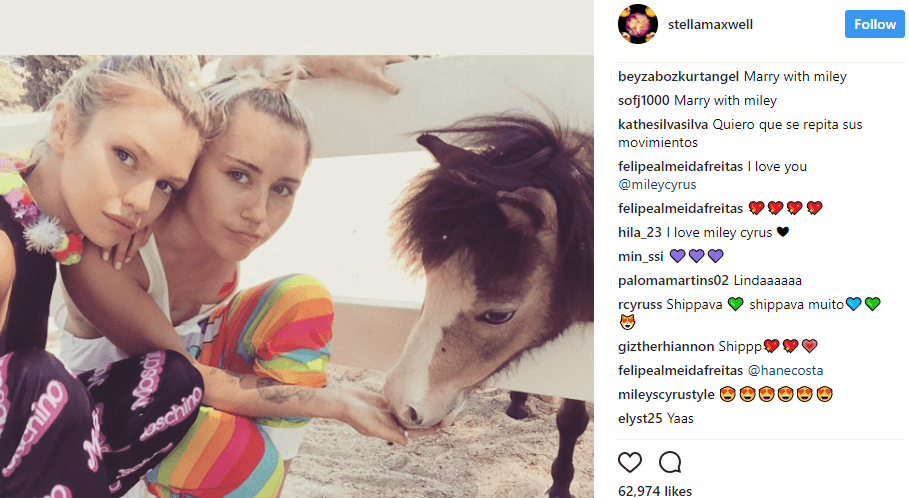 In the summer of 2015, Cyrus was photographed sharing a passionate kiss with Victoria's Secret Angel Stella Maxwell in a Los Angeles parking lot. The duo also later posed for a risqué W magazine photo shoot.
Though it seemed like the two were dating, Cyrus later downplayed their relationship. "I'm 22, I'm going on dates, but I change my style every two weeks, let alone who I'm with," she told Elle U.K. in August 2015. "I'm very open about it; I'm pansexual. But I'm not in a relationship."
The two went their separate ways shortly after, without ever publicly confirming their relationship.
Check out The Cheat Sheet on Facebook!