Before 'Love & Mercy': John Cusack's 5 Best Movie Roles
Love & Mercy has earned a great deal of praise, but one of its stars in particular — John Cusack — has earned some major Oscar buzz for his portrayal of infamous Beach Boys hitmaker Brian Wilson. His performance has been called "brilliant," and "remarkable" by some of the nation's top critics.
It's an exciting time for the 48-year-old Illinois native, because he's finally earning some long overdue praise for an illustrious career that's spanned over 30 years. Cusack is very recognizable to many, due to performances in blockbusters like Con-Air and The Runaway Jury. But he's made a name for himself in Hollywood by delving into plenty of rich, interesting characters across multiple genres. Chances are, if you're a fan of movies at all, you've seen John Cusack in at least one film. Here are five of his very best performances to date.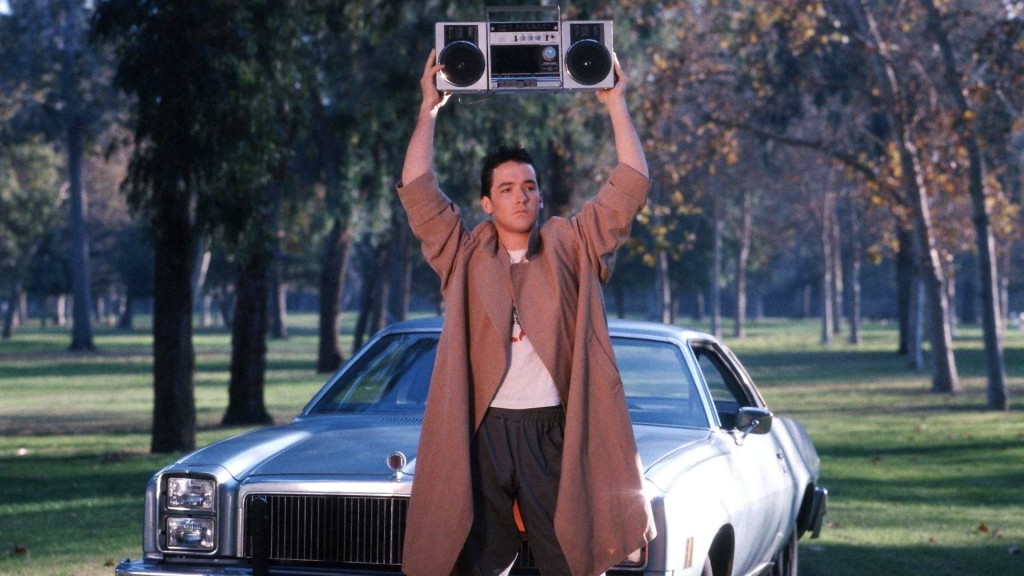 1. Lloyd Dobler — Say Anything
In the 1980s, movie theaters were oversaturated with teen romance films. Some were better than others. Say Anything was one of the best, thanks in large part to John Cusack's spectacular performance as Lloyd Dobler. Completely average in every way, Lloyd throws caution to the wind and finally works up the courage to talk to his lifelong crush, Diane Court (Ione Sky) at their high school graduation. His persistence to win her over is charming and oftentimes heartbreaking. There may not be a movie scene that better captures the angst of teen love than when he stands outside Diane's window and hoists a boombox playing their song above his head. Throughout Say Anything, Cusack plays Lloyd with a defiance and awkwardness that makes him feel less like a character and more like a real person — someone you want to succeed, even if he's not sure how to do it.
2. Roy Dillon — The Grifters
In The Grifters, John Cusack plays a con artist caught between his powerful, manipulative mother and his equally crafty girlfriend. It's a smart, sexy neo-noir drama, and Cusack had a monumental challenge in the film; he had to hold his own against Angelica Huston and Annette Bening, two of Hollywood's best leading actresses. Cusack's performance is spectacular — he manages to bring out the many layers within Roy; he's apprehensive in life, yet somehow manages a firm charisma that helps make him a successful criminal. And he plays off of both Huston and Bening like a seasoned pro, even though he'd only been in the business for a few years.
3. Martin Q. Blank — Grosse Pointe Blank
Usually, when a movie is made about a hit man, it's a thrilling action adventure. That wasn't the case with Grosse Pointe Blank, but that doesn't make this black comedy any less entertaining. Cusack stars as Martin Blank, a professional contract killer who's struggling through a midlife crisis. He goes back to his hometown in Michigan for a high school reunion and ends up struggling to balance his personal and professional life. Cusack is masterfully subtle as Martin — he's world weary and intelligent, and his mundane approach to life makes you believe that his chosen line of work could, indeed, become very tiresome. Grosse Pointe Blank isn't Cusack's best film, but his performance is so enjoyable, he makes it watchable anyway.
4. Craig Schwartz — Being John Malkovich
A puppeteer who works on the 7 ½ floor of a building finds a portal that lets him enter the mind of actor John Malkovich. Yes, that's actually the premise of this film. Between its out-of-this-world plot and a spectacularly neurotic performance from John Cusack, Being John Malkovich is one of the most inventive and entertaining films you'll ever see. Cusack plays Craig Schwartz, the puppeteer who's so unfulfilled, he'll do just about anything to escape reality. In order for Being John Malkovich to be successful, Cusack had to nail his role – and he did so in spades. He's cynical, incredulous, and ultimately mystified by the inexplicable events, which helps ground the audience so they can willingly come along for the crazy ride.
5. Rob Gordon — High Fidelity
John Cusack has made a career playing men that are a little on the fringe. High Fidelity's Rob Gordon is no different — but it's one of his best iterations on the theme, by far. Eccentric and socially inept, Rob communicates through music — that is to say, he relates every event in his life to a song or a record he owns. A character like Rob, who feels like a hipster before hipsters were even a thing, could easily become grating. But as with so many of his other roles, Cusack plays him honest, open about his failures and shortcomings. The result is a character who brings you into his world and helps you love his music just as much as he does.
More from Entertainment Cheat Sheet:
Want more great content like this? Sign up here to receive the best of Cheat Sheet delivered daily. No spam; just tailored content straight to your inbox.