Before 'Suicide Squad': Previous Harley Quinn Appearances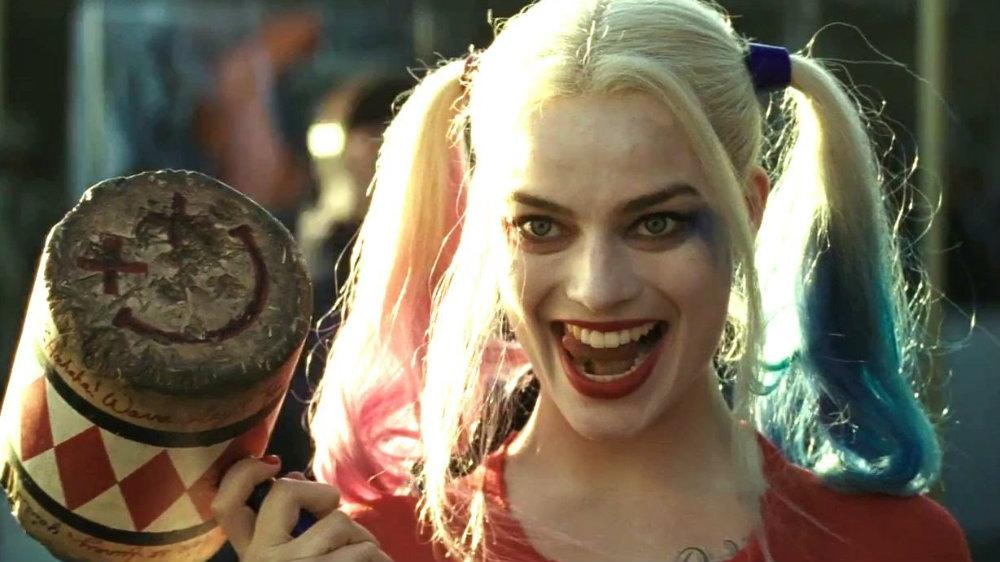 Besides hardcore fans and cosplayers, mainstream audiences got their biggest glimpse of Harley Quinn with the release of Suicide Squad. That David Ayer film — which prominently featured Margot Robbie as the villain/anti-heroine — may have divided fans and critics (we have our own mixed feelings), but it was a box office smash, earning $745 million at the worldwide box office.
Now the fan-favorite DC character is all the rage. Moreover, rumors are swirling that Fox's hit series, Gotham will incorporate its own version of the character sometime soon. Of course, Suicide Squad isn't the first time Harley Quinn has been a major player in one of the many stories to stem from the DC Comics universe. Here are a few of her most memorable appearances to date, across film, television, and gaming.
1. Batman: The Animated Series (1992-1995)
This revered, Emmy-winning landmark series actually marked Harley's debut. Even predating her introduction in the comics, Harley appeared in the episode "Joker's Favor" in September 1992 as an unnamed sidekick/girlfriend of the Joker voiced by Arleen Sorkin.
Little did director Boyd Kirkland and writer Paul Dini realize that her brief appearance here would ultimately help Harley develop into one of the most popular DC characters of the modern era, placing her arguably alongside the likes of Catwoman and Wonder Woman as the company's flagship female icon. Harley would join the comics the following year, after a positive response to her scenes in this series.
2. Birds of Prey (2002)
This short-lived series debuted in 2002 on The WB and centers on a trio of female heroes comprised of Huntress (Ashley Scott), Oracle (Dina Meyer), and Dinah Lance (Rachel Skarsten). Mia Sara — best known for her role as Sloane in John Hughes's classic Ferris Bueller's Day Off — plays the show's version of Harley Quinn, who ultimately is revealed to be the big bad responsible for much of the Birds of Prey's troubles.
Even though she only dons a costume in the series finale, this interpretation of Harley offers an interesting alternative to the more blatantly unhinged portrayal that populates most of her appearances. Alas, poor ratings meant that we didn't get to see more of the show, but one wonders how long until DC resurrects the title either on television or into a prospective feature-length project.
3. Batman: Arkham franchise (2009-present)
Voiced again by Arleen Sorkin, Harley emerged as a central figure in best-selling video game Batman: Arkham Asylum. Veteran voice actor Tara Strong replaced Sorkin for the sequels, which have continued to place a distinct focus on everyone's favorite psychiatrist-turned-psychopath. Batman: Arkham City even featured Harley at the center of an expansion pack entitled "Harley Quinn's Revenge." By the time Batman: Arkham Knight came around, Harley had developed into a formidable gang leader of her own, and while she is not the main focus of the game series, her consistently strong role throughout underscored her growing popularity among all facets of comic book fandom.
4. Batman: Assault on Arkham (2014)
In many ways, this film — which directly ties into the narrative of the Arkham game series — can be viewed as a sort of prototype for the Suicide Squad film that followed, as it involves many of the same characters and a similar basic premise. Harley (this time voiced by Hynden Walch), Deadshot, and others infiltrate Arkham under the direction of Amanda Waller, and naturally, Harley is a standout in the film. Fans of the character who were less than satisfied with Suicide Squad as a whole really should seek out this one, as it does a far better job giving the team a compelling mission wrought with personal stakes for its despicable members.
5. DC Super Hero Girls (2015)
Tara Strong once again voices Harley in this popular web series focused on the many popular female heroes and villains that populate the pages of DC comics. Based on the toy line, the show centers on Super Hero High School and prominently features Wonder Woman, Supergirl, Batgirl, and Poison Ivy alongside Harley herself. While it is aimed at younger viewers, DC Super Hero Girls is notable for directly targeting female audiences as opposed to the mostly male-centric projects featuring superheroes. After all, young girls deserve a chance to enjoy these characters as much as the rest of us.
Follow Robert Yaniz Jr. on Twitter @CrookedTable.
Check out The Cheat Sheet on Facebook!