10 of Matt Damon's Best Movie Roles
Over the course of his substantial career, Matt Damon has proven himself one of the most compelling and capable actors in Hollywood today. Over the years, he has showcased his range with versatile roles in everything from his early dramas like Good Will Hunting to action blockbusters like the Bourne trilogy to Western remakes like True Grit. Today, he remains as in-demand as ever, with his next leading turn coming in this month's highly anticipated movie, The Great Wall.
With the movie set to officially hit theaters on February 17, we decided take a look back at some other memorable projects from the actor's career. Below, check out 10 of Damon's best film roles so far (listed in chronological order):
1. Good Will Hunting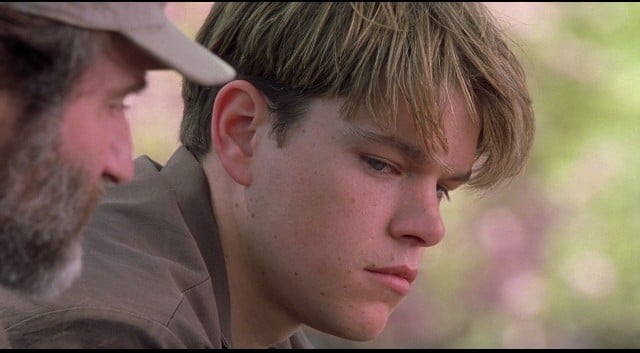 You probably saw this coming, but what other Damon-led flick could possibly kick off this list? The 1997 movie's huge success launched the actor and longtime friend/co-writer Ben Affleck on to the Hollywood A-list, and for good reason. It's a smart and emotionally resonant story that's only boosted by Damon's spot-on portrayal of the immature orphan genius, Will Hunting. His authentic and affecting performance earned him an Academy Award nomination for Best Actor. Though he didn't win in that particular category, he and Affleck did take home the Academy Award for Best Screenplay that year.
2. The Talented Mr. Ripley
The 1999 thriller stars Damon in one of his most disturbing roles ever. The actor plays Ripley himself, a psychopathic con-artist who kills a rich and spoiled millionaire playboy named Dickie Greenleaf and steals his identity. It's a dark and highly complex character and not necessarily one that you'd have expected to see the wholesome-looking Damon take on at the time, but he more than rises to the challenge. As Ripley, Damon is calculated and chilling, and his deeply unsettling performance helped prove his incredible range as an actor.
3. Dogma
Damon reunites with Affleck in Kevin Smith's scathing and wildly funny satire of the Catholic Church. In the 1999 film, the actor plays Loki, one half of a pair of downcast angels (the second of which is played by Affleck), who are scheming to get back into heaven at all costs. Since they're obviously longtime friends, the stars have an easy camaraderie that is clearly visible in this film, as the characters play off each other easily. Between their hilarious back-and-forth and the daring subject matter, Dogma remains one of Damon's most memorable roles.
4. Ocean's Eleven
All of the Ocean movies are fun to watch, if only because it's always entertaining to see a bunch of Hollywood heavyweights like Brad Pitt, George Clooney, and Julia Roberts team up to pull off a crazy heist. Still, the first one remains the strongest of the trilogy and a great introduction to Damon's character, Linus Caldwell. As the newbie to the group of criminal masterminds, Linus is self-conscious and bumbling, usually seeking the approval of Clooney's Danny Ocean and Pitt's Rusty Ryan. The three have phenomenal chemistry and the entire cast has such great comedic timing, that you can't help but root for them — even if they're technically the bad guys.
5. The Bourne Trilogy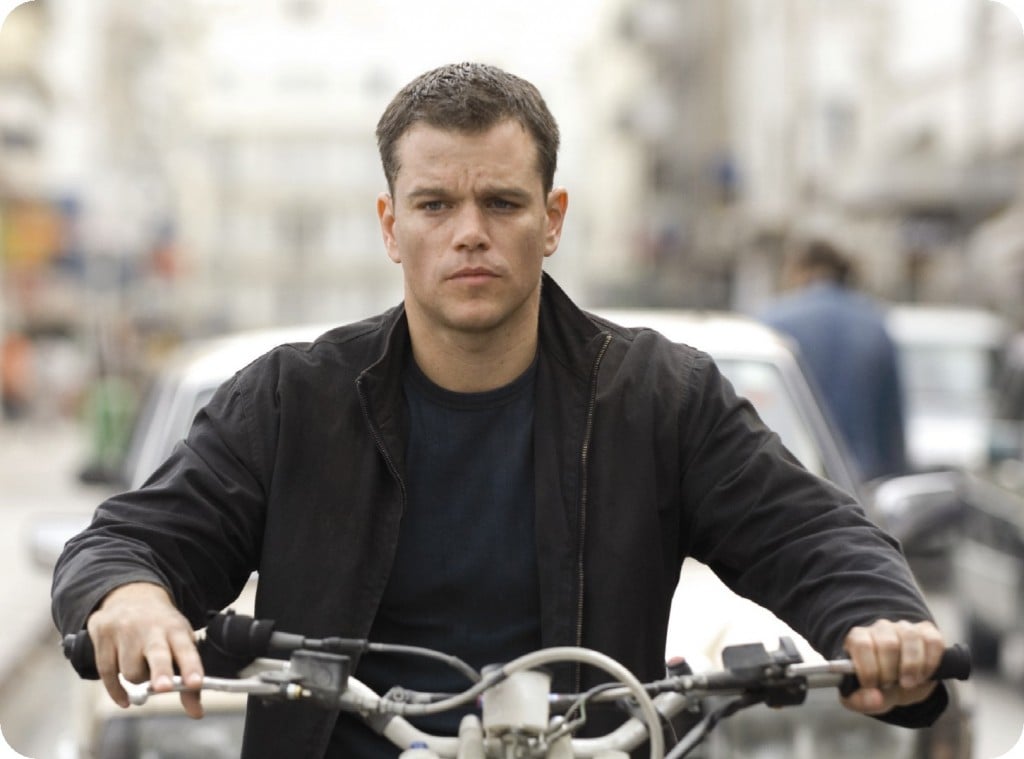 It's hard to remember a time when Damon wasn't an action hero, but if anyone had doubts to his ass-kicking abilities, the actor has long since proved them wrong with this franchise. The three Bourne movies, which kicked off with 2002's The Bourne Identity, make for such a smartly done and solidly cohesive series, it doesn't feel fair to pick just one. If anything, it's one of the rare franchises that actually improved over time, with 2007's The Bourne Ultimatum earning the highest critical praise out of all three films. Hopefully, it can continue that trend, now that Damon is set to reprise the role in a new Bourne flick.
6. The Departed
The 2006 Martin Scorsese-directed crime drama features Damon alongside the likes of Leonardo DiCaprio, Jack Nicholson, and Mark Wahlberg. With such a star-studded cast and an acclaimed director behind the camera, it's no surprise that the movie earned so much critical acclaim. All the leads delivered incredibly compelling performances, and Damon was no different as corrupt cop Colin Sullivan. It's not often we get to see the actor in a villainous role, but Damon navigates both sides of Sullivan's character with ease.
7. The Informant!
Damon delivers one of his most memorable and nuanced performances in this 2009 movie, which re-teamed the actor with frequent collaborator Steven Soderbergh. The film, based on a true story, stars Damon as corporate whistle-blower Mark Whitacre. The star gained around 20 pounds for the role, but it's not his physical transformation that makes the project stand out. Damon commits so fully to playing the hilariously downtrodden Midwesterner that it makes it hard to believe that he's also the same guy behind Jason Bourne. The bizarrely funny performance earned him a Golden Globe nomination for Best Actor in a Musical or Comedy.
8. True Grit
The Coen brothers' 2010 version of the 1969 Western is impeccably cast and incredibly well-acted, with compelling performances from stars Jeff Bridges, Hailee Steinfeld, and of course, Damon. The actor dons an outrageous Southern drawl to play the fast-talking Texas Ranger LeBoeuf, who joins Bridges's character in his pursuit to track down the man who murdered a young girl's father. The two have a snappy and memorable dynamic, and the spot-on lead performances make for a truly great film.
9. Contagion
Damon again teams with Soderbergh for this 2010 drama, which chronicles the outbreak of a viral pandemic and the chaos and social unrest it causes. The film boasts a star-packed, large ensemble cast, including Gwyneth Paltrow, Marion Cotillard, Jude Law, and Kate Winslet among others. Damon plays a grieving father who is struggling to protect his surviving daughter against the viral outbreak. The role isn't as out-of-the-box as some of the others on this list, but the actor's capable performance helps ground the story and boost the smart and well-written disaster film.
10. Behind the Candelabra
Technically, this is a TV movie that only premiered on HBO, not in theaters, but Damon's performance is definitely one of the most notable of his career. The 2013 flick stars Michael Douglas as Liberace and Damon as his lover Scott Thorson. While Douglas warranted most of the attention for his lead turn, Damon's performance is equally compelling and praiseworthy. Though the actor is significantly older than the real Thorson was during their relationship, Damon embodies the character so well that you quickly forget that's the case. His performance as the once-shy boy toy who transforms into a drug addict is seamless and unforgettable. The film earned Damon nominations at both the Emmy and Golden Globes for Best Actor (and might have had him some Academy Award attention too, had it been released theatrically prior to its premiere).
[Update] Bonus: The Martian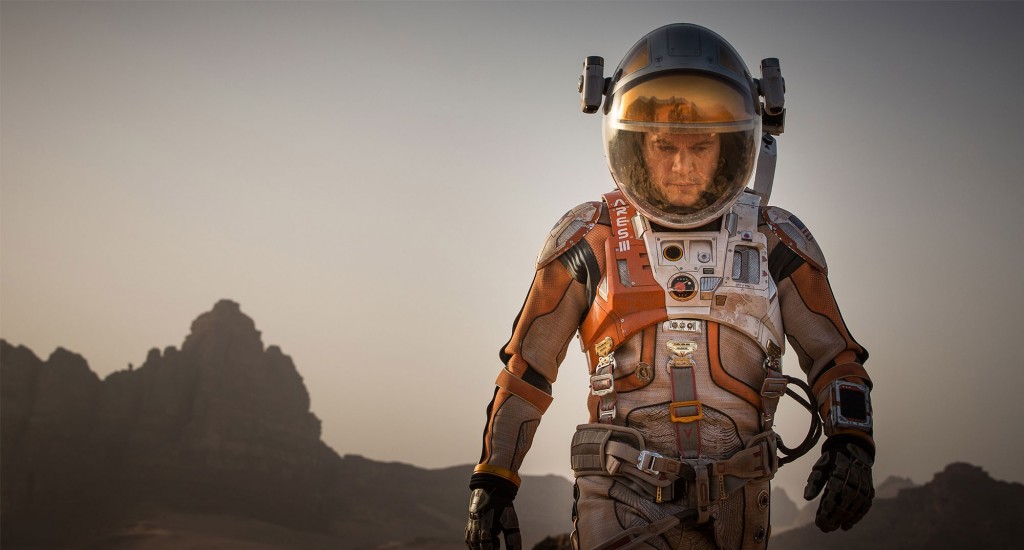 Although this movie hadn't been released yet when this list was originally compiled, we feel we'd be remiss if we didn't give it a mention. Directed by Ridley Scott, The Martian stars Damon as Mark Watney, an astronaut who is left on Mars and presumed dead after a fierce storm. With only a meager amount of supplies, the stranded spaceman must utilize his wits and spirit to find a way to survive on the hostile planet. The movie currently holds a 92% fresh score on Rotten Tomatoes, with some reviewers calling it the best work from both Damon and Scott in years.
Check out Entertainment Cheat Sheet on Facebook!