Before 'This is Us': Where Did Chrissy Metz Get Her Start in Acting?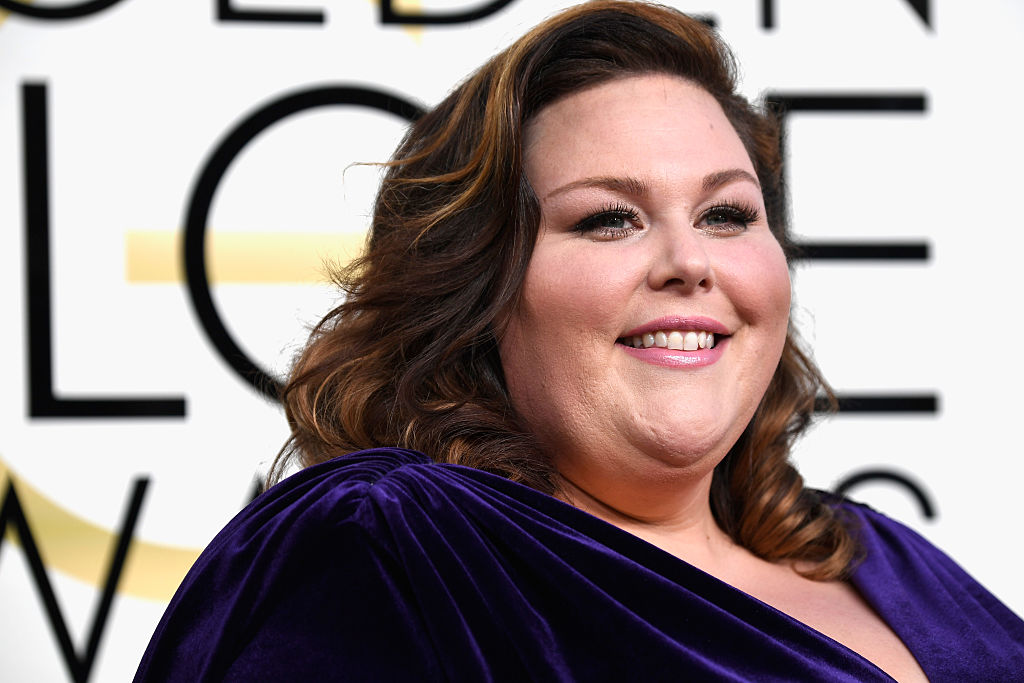 Chrissy Metz is best known for her role as Kate Pearson on This Is Us. Although Metz has been acting for the last 14 years, This Is Us represents a major breakthrough in her acting career – one that Metz has spoken about being thankful for. "When I booked This Is Us, I had 81 cents in my bank account. I could cry right now just thinking about it."
But where did Chrissy Metz get her start in acting and what did she appear in before This Is Us? What has her current role done for her as an actress? Here's what we know.
Where did Chrissy Metz get her start in acting?
Chrissy Metz had her first credited role as an actress in 2005 when she appeared as 'Counter Girl' in the television series Entourage. Later that same year she played the guest role of Ruby on an episode of All of Us.
'American Horror Story'
Chrissy Metz's first recurring role came during 2014 in American Horror Story. Metz appeared in five episodes of the television series as Irma 'Barbara' Wiggles. The character of Irma is one of the "circus freaks" and was quite memorable, with Metz dressed like a giant child in bows and frills.
'Kung Fu Panda: The Paws of Destiny'
Another recurring role in a television series Chrissy Metz landed was in the role of Mei Mei in Kung Fu Panda: The Paws of Destiny. The television series revolves around Po, a panda adept in the arts of Kung Fu who must fight the forces of evil with his sidekicks, The Furious Five.
In this specific show, Po must figure out why some of the children of Panda Village have been imbued with some powerful chi energy. Mei Mei is one of the characters from Panda Village in the series, and appears in eight of the season's episodes.
What else has Chrissy Metz appeared in?
Besides her small recurring guest roles in American Horror Story and Kung Fu Panda: The Paws of Destiny, Chrissy Metz has appeared in a number of small parts. This includes roles in Loveless in Los Angeles (2007), Solving Charlie (2009), and Sierra Burgess is a Loser (2018).
Kate Pearson in 'This Is Us'
The role of Kate Pearson in This Is Us was a huge break for Chrissy Metz's acting career, and one that she has openly discussed. Besides the financial security which came with her role, Metz feels like she is making a big difference in the world through her emotional, raw role of Kate Pearson.
Chrissy Metz has said that "This woman told me she never understood her daughter and her weight issues 'til she saw the show. She got teary-eyed, I started getting teary-eyed…it was beautiful."
At another time, she also said that "I've had women… who say to me, "Your role and this show has changed my life." That makes all the struggle, all the ramen noodles, all the times when I couldn't pay my bills, all the times where I was like, "I can't do this," worth it. Sometimes I cry on the way to the set still. There is something that happens when you are grateful: You continue to keep receiving blessings. So I will always be grateful."
What's next for Chrissy Metz?
Chrissy Metz has landed herself another significant role in the upcoming film Breakthrough, which is set to release later this year. The story revolves around a 14-year-old boy who drowns in lake Sainte Louis and was dead for nearly an hour.
Reports from the time state that CPR was performed for 27 minutes straight before efforts were given up. Then the boy's mother entered the room praying loudly and the young man woke up. Chrissy Metz plays the role of Joyce Smith, the young man's praying mother.