'Below Deck': Abbi Murphy Defends Her Position on the Show
Deckhand Abbi Murphy from Below Deck was put into an awkward position during the reunion.
Murphy only appeared on the show for a few episodes but never seemed to have any issues with her co-workers. She had an easy relationship with the rest of the deck team but left when she got engaged. However, Murphy seems to have had an entirely different experience than the rest of the women on the boat.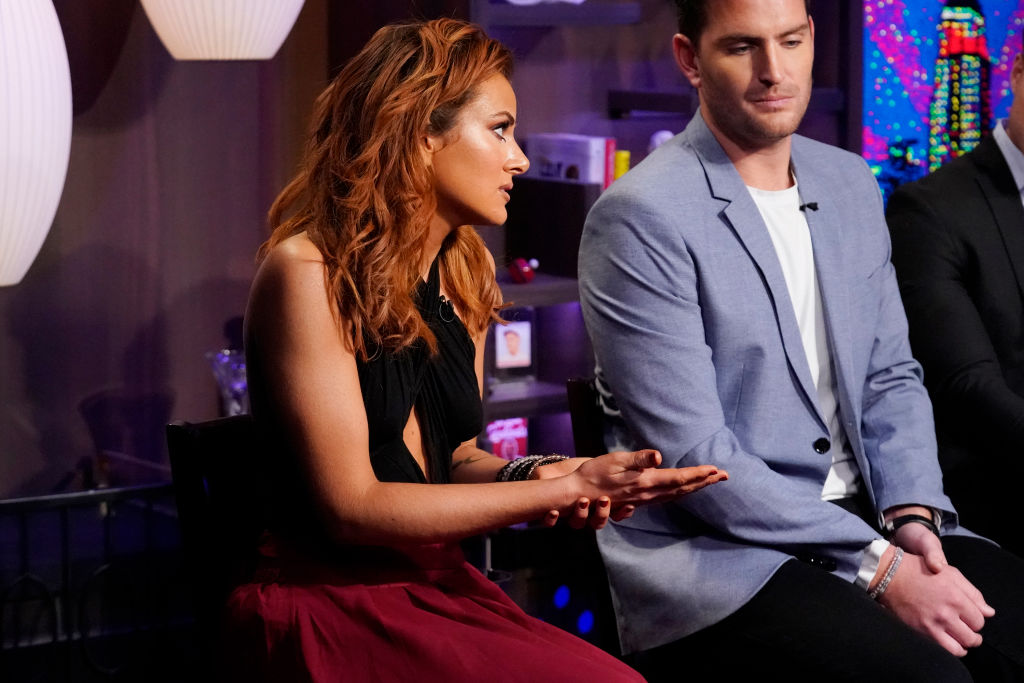 While stew Simone Mashile didn't seem to clash heavily with any of the men (except deckhand Tanner Sterback), Murphy was put in the hot seat about how she could get along with the deck team. When deckhand Rhylee Gerber arrived to take Murphy's place, the vibe on the boat turned darker with a divisive wedge driven between the men and women.
Murphy says she wasn't disrespected by the men
Host Andy Cohen asked Murphy about her experience with the deck team this season. Murphy shared that she didn't have any issues. "Honestly they respected me, I saw things later on this season that I had never experienced," Murphy shared. Comedian Leslie Jones posted the clip on Twitter and blasted Murphy's assertion that the men respected her.
Murphy responded, "If the girl they wanted me to act like (personality wise) is someone who can take a joke, give it back, make fun of them ALL THE TIME, take criticism respectfully, give suggestions respectfully. Then I'm glad to be that girl uplifting women my ass."
She later added, "At the end of the day,I don't care what the public will think.I don't talk badly about the girls&don't have issues with them,I also worked directly with the guys and had my own experience.Not my place to comment on their experience & they did a great job defending themselves."
She also disagrees about not being assertive
Murphy was then dogged for being too submissive with her co-workers and not standing up for herself. But she disagrees. "Just watched the reunion & when the girls said I wasn't assertive my real response was 'I have to disagree with you because I gave the guys way more s**t than they gave me' and then all the guys laughed & nodded in agreeance. Not sure why a different narrative was placed there," she tweeted the day after the reunion aired.
She added, "Because, honestly, the reply that was added makes literally no sense. Or maybe because it would've proven that a woman can give men s**t, and voice opinions, and still have a good relationship with the recipients of said s**t."
But Murphy agreed that she can only speak about her own experience and not about what happened after she left. "I can't speak for what they experienced and how they felt about it. But I think the idea that's being portrayed here is that any woman that gets along with men, or who men like, is someone who is weak, or against equality for women. Which is actually not the case." But added, "Yeah who know what would've happened if I stayed the whole time you never know," she replied to a viewer's question on Twitter.