'Below Deck': Adrienne Gang Brings Relief to the Storm-Ravaged Bahamas
As people fled the Bahamas during Hurricane Dorian, Adrienne Gang, former chief stew from Below Deck sailed toward the vulnerable island chain.
The Catagory 5 storm ripped through land, stranding residents and shredding structures. When Dorian hit land it was declared the most powerful Atlantic hurricane on record, The New York Times reports.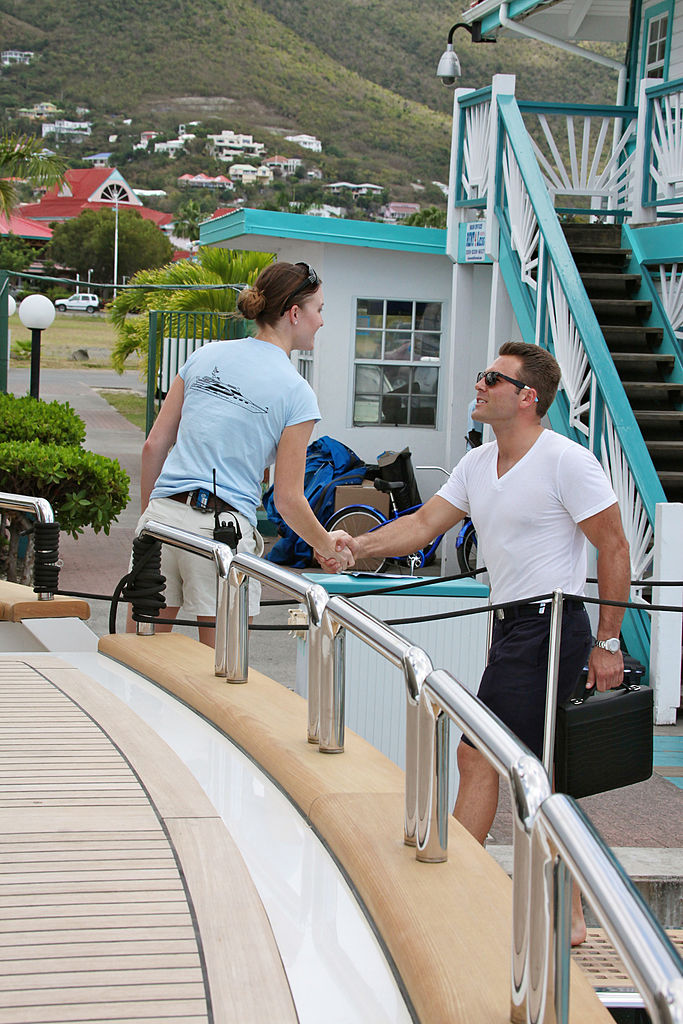 At time of impact, winds reached 185 mph with gusts reaching 220 mph. Forecasters predicted the storm dumped as much as two feet of rain with "extreme destruction" occurring for "several hours." So why did Gang head toward the storm-torn area?
She brought relief to the islands
Gang, who is now a yacht chef shared on both Twitter and Instagram she was provisioning and heading to the Bahamas. "To all of my friends in PR, The Virgin Islands, the BVIs, and The Bahamas: Please let us know if you need anything and please stay safe," she shared along with a funny meme on Instagram. "We are thinking about you." She posted the image before the island chain started feeling the impacts of the storm.
When she was ready to depart she shared a photo looking a little anxious about heading toward the storm. "Provisions on! Boat off the dock! Bahamas bound! Take that #HurricaneDorian #cheflife #yachtlife# charterlife I'll let you all know how the Bahamas looks post storm!"
As the Bahamas were getting pummeled, Gang was on her way with assistance. The storm grew in size with hurricane-force winds extending 45 miles out from the center, The New York Times reports.
Gang safely charted her course
As terrifying as heading into the storm sounds, Gang managed to travel around the storm. She shared an image of how she traveled. "Good Morning everyone! We are set for a noonish arrival at Emerald Bay," she wrote. "The ride here was uneventful. I just got service."
This is how she traveled. "We went south to Cuba and cut under the storm. So far we don't see any damage, but I'll keep you as posted as I can as we head north. Currently our plan is to depart Georgetown in two days and head up the Exumas ending in Nassau by Saturday. We've discussed taking relief supplies from Nassau over to the Abacos once our charter guests depart. Anyone who may want to organize that please pm me." 
Although Gang didn't initially see damage she eventually encountered what can only be considered to be shocking. "We are safe. The Abacos is not. Please check out the go fund me I posted on my twitter page and check in there for more updates. @adriennegang I will post as I can on our journey through the Bahamas." 
She is also trying to help raise funds
Gang shared a GoFundMe on Twitter too. The fundraiser is designed to directly help the people living in the Bahamas and being run by a local starting a life in the area. One reason why this fundraiser is important is that relief supplies can take far longer to arrive on the island chain than the US mainland.
Skipper Gentry, the fundraiser organizer described what is needed. "We sought shelter in Nassau where there are plenty of supplies ready to purchase. We have a 60ft boat ready to go deliver these supplies as soon as it's safe to do so."
Also, "We will be needing funds for supplies, such as  food (non-perishable), charcoal, water, and fuel to take the boat up to the Abacos. Also, we will be able to take people in need to Nassau from Abacos where they can get the help they need.  Fuel will be a huge expense as it will take droughts 250 gallons each way."