'Below Deck': Are the Guests Unhappy With Chef Kevin?
Although chef Kevin Dobson from Below Deck has managed to cook his way through the season with only a few culinary scrapes and bruises, he may have met his match during an upcoming charter.
Dobson had some hit or misses throughout the season. He impressed some guests with lavish Thai inspired fare but also experienced problems. He forgot to have enough food for Captain Lee Rosbach when he dined with guests. Plus, some of his dishes were considered to be somewhat pedestrian by other charter guests.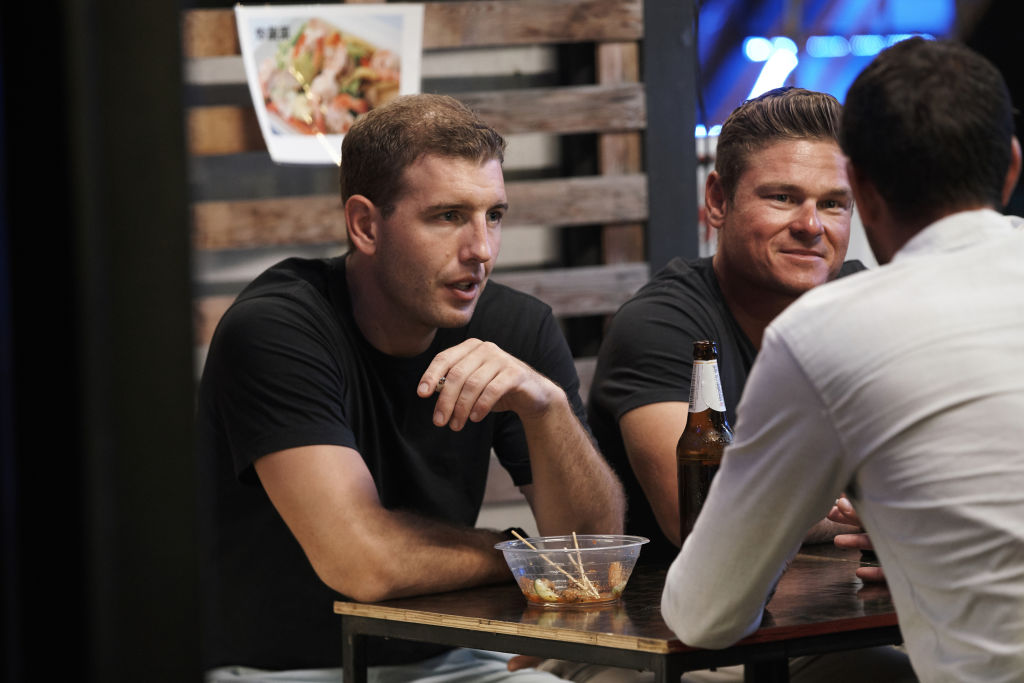 While his cooking hasn't been a huge issue, it may become a larger problem during an upcoming charter. In an upcoming clip, the guests offer plenty of feedback about the food to stew Courtney Skippon. But it doesn't end there. One of the guests who says she's a chef decides to have a heart to heart with Dobson in the kitchen.
The guests seem pretty unhappy about the food
Skippon is seen clearing breakfast dishes and the guests offer some feedback about the food. "The omelets were salty and mine was salty as well," one guest shares. Skippon apologizes and tells the guest she'll relay the information to Dobson. Meanwhile, Dobson is filmed sitting down in the kitchen looking exhausted.
"Can I get you anything else," Skippon offers. But the guest says everyone is full at this time. Another guest, who later shares that she is a chef, suggests that perhaps Dobson isn't in tune with his food. "You can't serve something you haven't tasted yourself," she says. "It's a common mistake."
At that point, the guests seem satisfied and ready for a nap before they hit the water toys. But the chef guest wants to speak with Dobson. "I'm gonna talk to Kevin," she tells one of the other guests. "Like chef to chef."
Does Dobson welcome her advice?
In the past, Dobson would often say that he can't do anything to please the guests when they were unhappy with his cooking. So does he react positively to the guest's advice? The guest finds Dobson in the kitchen. When he asks how she's doing, she grimaces.
"So I wanna have like, have a little bit of an uncomfortable conversation," she begins. "But like chef to chef, um you should probably go a little more upscale tonight." Dobson stares at the guest smiling but looking stunned and unable to react. But the guest gives Dobson some pretty important intel. "I mean, people are, like talking about your cooking behind your back," she adds.
Dobson seems stunned. "Really?" he asks. The guest said one of the other guests was "super happy" but then, "Everybody else was like 'We're having pizza a matzah ball soup.'" Dobson's response was to tell her he's only one guy, but the guest insists she's just trying to look out for him. "Yeah, but I don't need to be looked out for," he responds. "I'm employed by the boat, you know what I mean?" So does he take her advice to heart? Find out how it all shakes out on Below Deck, Monday at 9/8 central on Bravo.