'Below Deck': Captain Lee Points out Chef Kevin Doesn't Take Blame for Mistakes
Chef Kevin Dobson from Below Deck had a few issues with the food again this charter. First, a guest found a hair in a dish. Then, the guests weren't wild about the meat on a stick meal he later served.
But rather than stepping it up, Dobson blamed the guests for not feeling his culinary vibe. Unfortunately, this wasn't the first time the meal fell a little flat. When Helen Hoey and Richard Fiore cruised on Valor, Dobson forgot to count Captain Lee Rosbach in on the meal. As a result, everyone was served the main course but Rosbach.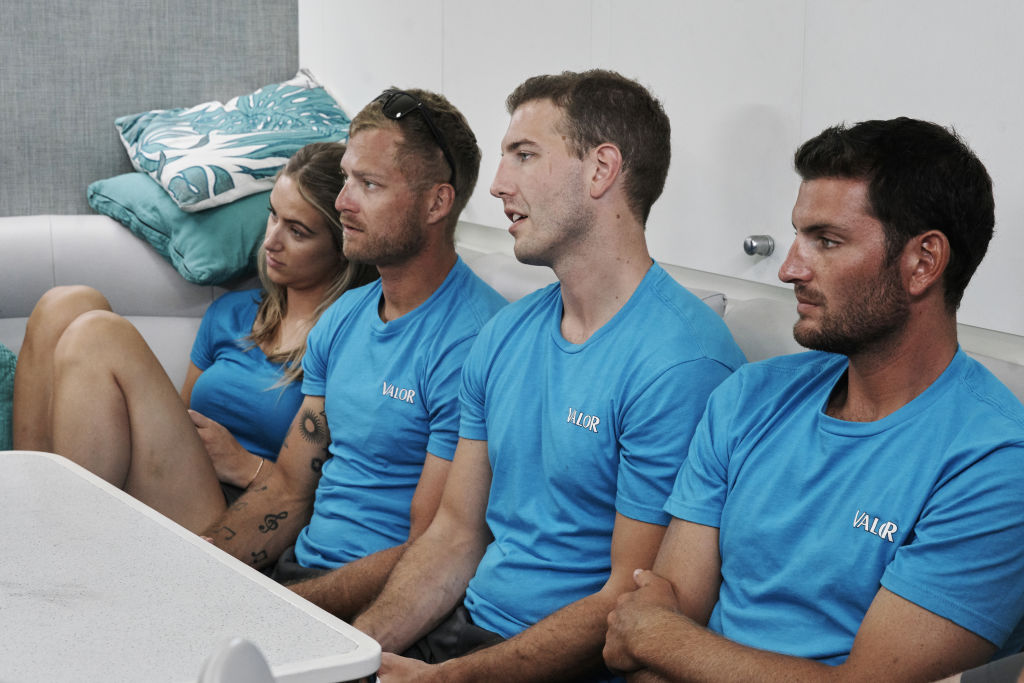 After 11 episodes, Rosbach shared his observations about how Dobson refuses to take ownership when mistakes are made in the kitchen. He blogged about the recent episode and notes a pattern.
'Another rough start to a charter'
Rosbach observed that Dobson got off to yet another rough start with a new group of charter guests. "How can you say it's not your fault? Anything that comes out of the galley and isn't correct is your fault," Rosbach shared. "Hair in the food. You should have caught that, you dished it up and should have seen it. After all the guests did."
Dobson faced a few other challenges this charter but powered through. Production noted that the galley kitchen was extremely hot. The more Dobson had to cook, the steamier and hotter the area became. At one point the area became so overwhelmed with steam and then smoke, Rosbach had to address a fire alarm that ended up sounding off. 
But when producers asked about the smoke in the galley, Dobson took a jab at Rosbach. A producer asked how he was able to navigate with the smoke in the galley? "A lot better than Captain Lee was," he joked during the Below Deck After Show. Dobson is seen explaining to Rosbach that engineers couldn't figure out why the ventilation was so poor. Rosbach told Dobson he'd get him a few fans to help, but viewers saw the kitchen was overwhelmed with smoke. Dobson added that he just dealt with it, "What are you supposed to do?" 
But Rosbach notes a pattern
Upon learning that the guests weren't overwhelmed with joy over one of his meals, Dobson exclaimed that he just can't win with this group of charter guests. Rosbach observes that Dobson often says this about the guests.
"This is not the first time I've heard you say that 'you just can't win with these guys.' So, it's everyone else's fault that they aren't happy with what you are preparing, correct? Time to man up," Rosbach asserts.
"You have the ability, why you choose not to use it all the time is beyond me. You said you were stepping it up for dinner, and obviously it didn't go well. And you call the guest a d**k for not liking what you prepared," he added. "That's your job, to please the guests. Might want to rethink some attitudes you have. When you say if they don't like cheese, then they have a problem, really? You serve at the pleasure of them, not the other way around."