'Below Deck': Chef Kevin Reveals What It's Like to Work for Captain Lee, Plus Why He Was Sick (Exclusive)
Chef Kevin Dobson from Below Deck is already making waves on Valor as he and the interior team are still trying to find their groove.
The tenured chef arrived with an impressive resume and significant experience as a chef on massive superyachts. When chief stew Kate Chastain initially met Dobson she was confident that his experience and charm showed strong potential for a promising season.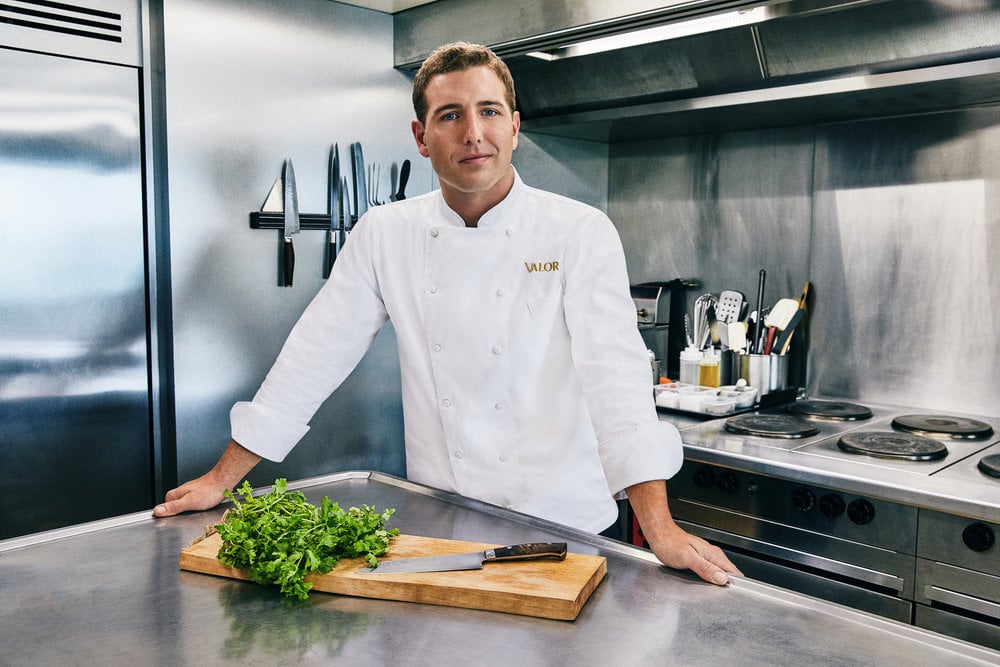 However, a few communication breakdowns and a stomach issue during an important dinner may have driven a wedge between Dobson and the interior team. Dobson shares what it was like working alongside Chastain and for Captain Lee Rosbach. He also set the record straight about what was ailing him in an exclusive interview with Showbiz Cheat Sheet.
Stress may have played a role in his illness
Dobson is no shrinking violet when it comes to stress in the kitchen. After graduating from a small culinary school in New Zealand he started cooking on 33-meter to 138-meter yachts when he was only 24 years old. Dobson admits he had never watched Below Deck before joining the cast and says the pressure was immense.
"The pressure to perform was something I had never experienced before, every move of mine was being watched," he shared. "I mean if you burn something everybody is going to know about it, which I kind of liked, as it keeps you on your toes."
He says he can't put his finger on exactly why he became so ill. But he thinks the stress may have gotten to him. Both June Foster and Anastasia Surmava from Below Deck Mediterranean have also addressed the intense stress that comes with being on the show.
"It really could've been anything, from the water on the boat or the hotel food," Dobson ponders. "I really wasn't eating much leading up to me being sick. Stress could have also been a factor. You really just have to get on with it, which is easy when you have so much riding on you being able to perform."
Working for Captain Lee was a different experience
As a seasoned yachtie, Dobson is used to working on a superyacht. But he said working on Valor was something he's never experienced in the past.
"It took a few charters for me to get used to Captain Lee's style, to say it lightly," he admits. "I feel I'm pretty straightforward 'I do my job, you do your job' kind of vibe. On smaller boats like Valor captains shouldn't have to hold anyone's hand through things. I felt like Captain Lee was more involved with the crew than I had experienced on other boats. Heads of department just need to deal with the issues at hand instead of running up to the top dog with every little issue."
He also backs up what viewers saw during the first few episodes where he wasn't in sync with Chastain. "I think you see in the first episode that it's really important to me that the chef and the service match levels completely. This is something that interior and I worked at, so you'll definitely see us butt heads this season."
Ultimately, Dobson says he enjoyed connecting with some of the other crew members, especially the deck team. "I would say all the boys had a pretty good click, but I would say I was closest with Brian. He also has a kid, so that was always good to chat about." On the show, both Dobson and lead deckhand Brian de Saint Pern shared they were fathers.
Find out if Dobson and Chastain resolve their differences on Below Deck, every Monday at 9/8c on Bravo.