'Below Deck': Courtney Skippon Shares How She Ended up on the Show
Below Deck stew, Courtney Skippon has certainly gotten fans' attention with her hilarious lowkey one-liners, eye rolls and growing friendship with chief stew Kate Chastain.
Viewers met Skippon when she seemed to have more in common with the upscale charter guests than the crew. But fans and the crew are falling in love with the stew who says she prefers a glass of wine and quiet conversation than going clubbing and doing shots.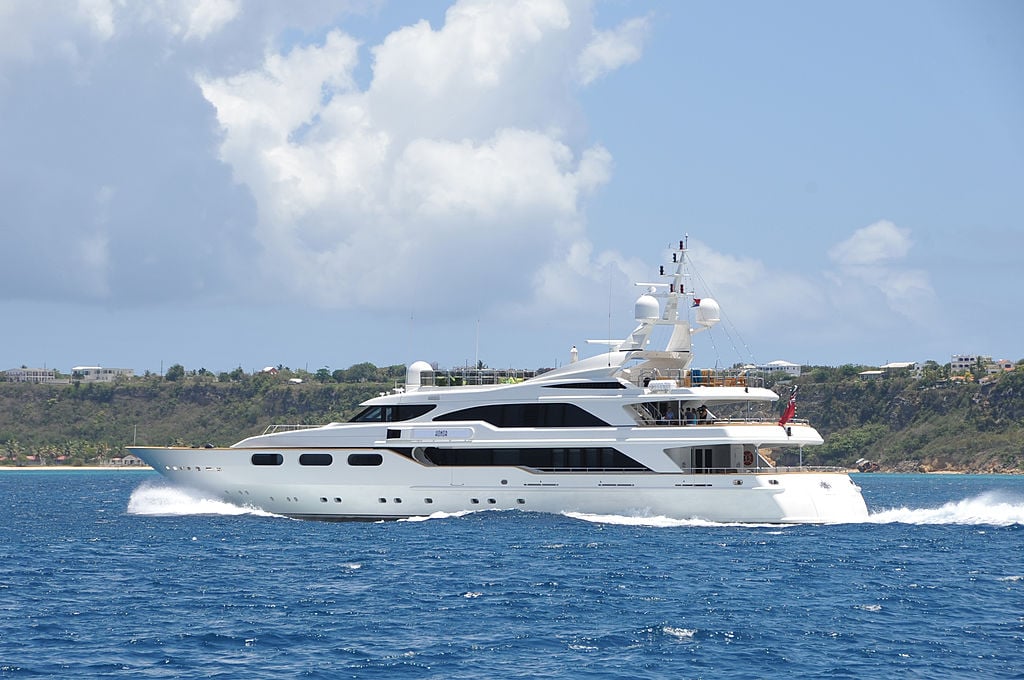 She's become active on Twitter, engaging with fans and commenting on episodes. Recently she shared that fans have asked how she ended up on the show. "I get a lot of DM's about *how* I ended up on @belowdeckbravo – the short is I got drunk one night with @riannie_19 and sent in this video I made on my iPhone. It helps if you're self-indulgent and like wine: @bravotv wheelhouses," she tweeted. She shared the video to her Instagram, which shows she definitely enjoys the finer aspects of life.
Fans (and producers) love the video
Skippon shared the same message to her Instagram too. She included her video, which she offered in two parts. She features carefree moments relaxing on a yacht and drinking champagne. Skippon also includes a shot of what is becoming her signature reaction of looking a little annoyed and even slightly bored.
The video looks more like an ad for yachting and vacationing on a yacht. Skippon sports several cute swimsuits and is popping one champagne cork after another. She also appears to be vacationing and relaxing in gorgeous locations too, showing fans how to keep a small bottle of champagne in a tiny purse.
Fans immediately fell in love with her video. "Favourite song best show!!" one person wrote. Another person added, "So cute! You and Kate are my favorite duo ever."
She may end up becoming a viral meme too
Skippon's reactions (or non-reactions) are becoming the new Below Deck "June, June, Hannah." Skippon recently shared a shot from a recent episode that fans couldn't get enough of. "Extremely 'me' energy coming off this.." she wrote. The screenshot shows Skippon sitting at the bar looking bored and holding a cute dog. Meanwhile, the Below Deck guys are in the background partying.
She also posted the same photo with a "step by step" guide. "An Intensive Guide," she wrote. She added that the last step is to "boop" the pup's nose.
Fans are here for this too. "I'll admit, you weren't my fav from the start, but you've truly blossomed! Absolutely LOVE your level of sarcasm! hope to see you in future episodes!!" one person commented on Twitter. Another person commented on her "Extremely me" post. "Totally owning that look while the men children toast in the background. Lol." At the rate Skippon is going she may rival one of Bravo's biggest current memes. 'Woman Yelling at Cats' Meme" featuring Taylor Armstrong from The Real Housewives of Beverly Hills is being heavily embraced online.