'Below Deck' Crew Members Send Help to the Bahamas During Hurricane Dorian
Below Deck crew members are spearheading hurricane relief efforts in the Bahamas and have already started delivering vital supplies and assistance.
As residents fled, Adrienne Gang, former Below Deck chief stew bravely navigated her boat toward Hurricane Dorian. She loaded the vessel with supplies and headed to the island chain to provide relief to weary residents. Gang tweeted about provisioning and shared how she managed to safely get to the Bahamas.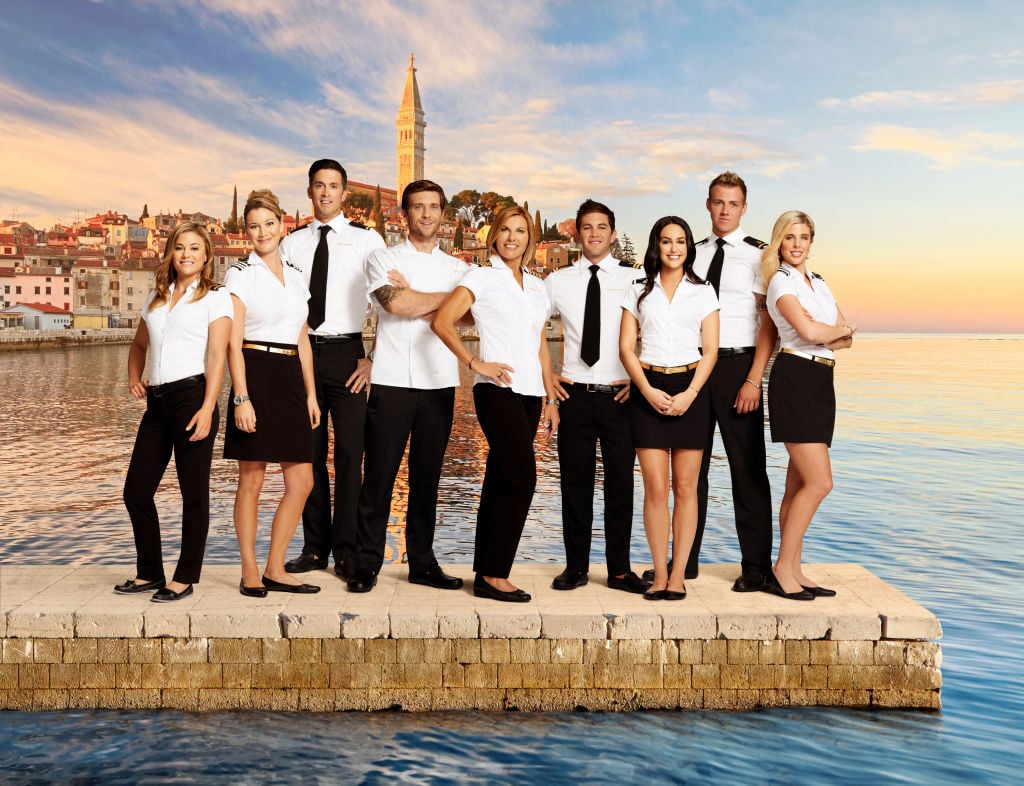 She tweeted, "We are set for a 12pm arrival at Emerald Bay. The ride was uneventful. We went south to Cuba and cut under the storm. No damage yet, but I'll keep you as posted as I can as we head north. our plan is to depart Georgetown & head up the Exumas ending in Nassau by Saturday."
Crew members are organizing relief efforts
The yachting community is rallying as the storm continues to ravage the islands. Gang is on the scene and reported the condition of a number of structures on Abaco. She commented that most structures are either completely flattened or are in poor condition. From her first survey, most of the area suffered extreme damage.
She also tweeted, "We are safe! Thanks to everyone for your concern about our wellbeing. I'll be posting updates here. We are fine, but the Abacos is not. Please see the go fund me below. Every little bit helps."
Gang also noticed that a number of yachties and Below Deck cast members are getting involved too. "I am so f*cking humbled and proud of how quickly and efficiently the yachting community is coming together to help the Bahamas in the wake of #HurricaneDorian @YachtAidGlobal @YachtNerd," she wrote. "If you want something done, call a Yachtie!"
The community comes together
João Franco from Below Deck Mediterranean posted a video to his Instagram informing fans that a relief effort for the Bahamas is underway. Franco is in Ft. Lauderdale, Florida and pointed out that assembling a team from the Florida city would allow for the fastest way to get relief to the Bahamas.
He told Showbiz Cheat Sheet efforts are gearing up as he too rides out the outer fringes of the storm.  "We are waiting on what may happen here first for a day to leave," he said. "It's a weird situation because we want to help now but we may be hit as well! So it's a waiting game. [But] we are hoping to move out on Wednesday." He adds his video has received a number of positive responses. Fans can donate via a GoFundMe page, otherwise, they can help locally. "People may either pick up supplies or we will try and drop them off at the vessels to take over. We will get more info on where is safe to drop off in the Bahamas too."
Captain Sandy Yawn from Below Deck Mediterranean saw Franco's video and reposted it to her Instagram. "So proud of him! Thank you for being such a kind human being." Yawn has been closely monitoring the storm and updating fans on Twitter. Deckhand Colin Macy-O'Toole also shared Franco's message on his Instagram story too. Below Deck deckhand Rhylee Gerber shared a link to the Errol Thurston Bahamas Abaco Hurricane Relief Fund.
Below Deck chief stew Kate Chastain reminded her Instagram followers that the show filmed season three in Marsh Harbour, which is one of the hardest-hit areas.