'Below Deck': Did Kate Chastain and Hannah Ferrier Get Into a Fight?
When Kate Chastain from Below Deck quietly shared that she and chief stew Hannah Ferrier from Below Deck Mediterranean were no longer friends, fans wondered … what happened?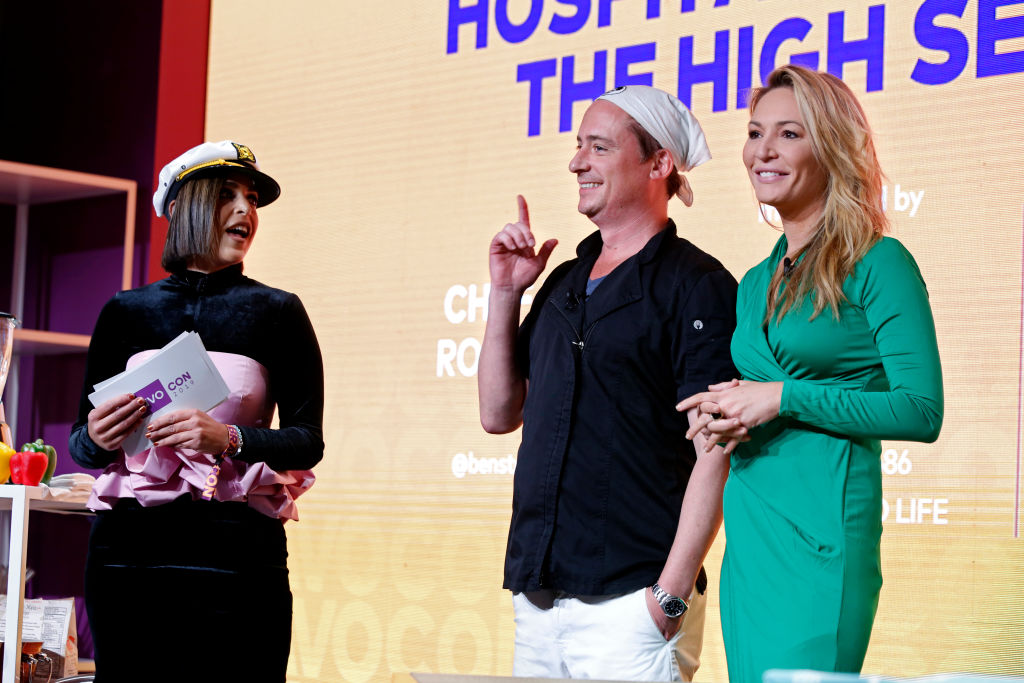 Chastain first mentioned the two weren't friends anymore when she chatted with podcaster Danny Pellegrino on Everything Iconic with Danny Pellegrino. She explored her friendships with different crew members and made a curious comment. "I was friends with Hannah for a bit," she said.
Then later, she dropped a shady tweet about Ferrier and her tablescapes. Ferrier got in trouble with Captain Sandy Yawn about her tablescapes (or lack thereof). Chastain mocked them on Twitter but then directly addressed the relationship during an appearance on Watch What Happens Live with Andy Cohen.
Was it about the tablescapes?
During Chastain's appearance on WWHL, she made it sound like the two had a falling out over the whole tablescapes thing. Or was it?  "I don't know," she said. "I mean I don't think she likes the same things I like." She added, "I would say set better tables and talk less *******." Since the tablescape topic came up, Chastain was quick to share her love (and photos) of tablescapes.
But then she said the real reason the friendship fizzled was that Ferrier was talking about her behind her back. Host Andy Cohen said he didn't realize the two chief stews were no longer friends. "I didn't either till … it's a production company," Chastain replied. "There's 70 people there, and we worked on the same show for a while. If you say something, it's gonna get back to me." Chastain did not share what Ferrier said about her behind her back and left it at that.
Chastain never took the conversation further, until fans at BravoCon pressed the chief stew to reveal what exactly happened. Ferrier did not attend BravoCon.
Did they get into a fight?
Fans wanted to know what was behind the feud. Did they exchange words and what happened? "Over the years, watching Hannah, I could just always tell we had very different styles of being a chief stew, but I just wanted to be supportive," Chastain said, Bravo reports. "But now, we're not really friends because I heard she was talking poorly about me behind my back."
So what exactly did Ferrier say? Chastain only offered a general explanation. "I mean, she said a lot of things, and they weren't true, which really bothered me," she shared. "She's just kind of a person I don't trust."
Once Chastain learned Ferrier was talking about her behind her back, she wanted to get to the bottom of it. But when she reached out, she says Ferrier basically ghosted her. Chastain sent Ferrier a message. "I was like, 'You know, I don't like what you said,'" Chastain told the BravoCon audience. "And she left me unread and never answered. Like if she had answered, I'd be like, 'No worries!' Or, 'Whatever.'" Ferrier has yet to publicly address the feud.