'Below Deck': Did the Twitter War Between Captain Lee and Abbi Murphy Actually End on a High Note?
The day after Abbi Murphy from Below Deck quit on the show, she and Captain Lee Rosbach appeared to war on Twitter.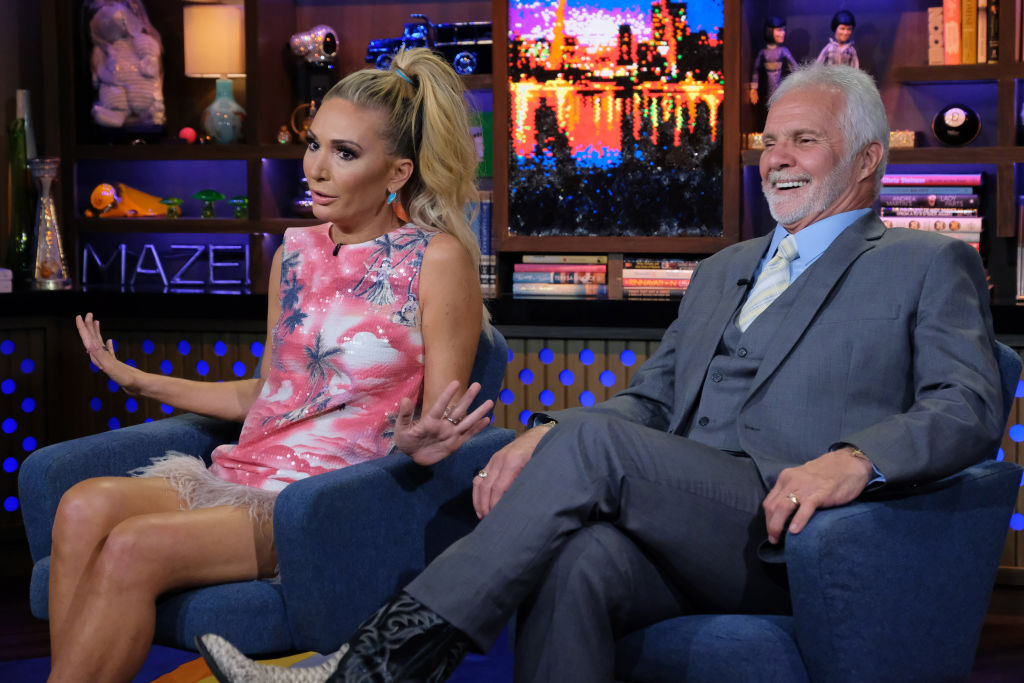 Murphy's departure from Valor seemed to be amicable with the entire crew. The team wished her well as she left the boat. While Captain Lee Rosbach seemed annoyed, he didn't appear to be overly upset. However, his blog and social media posts showed otherwise. He began the evening when Below Deck aired with a tweet about Murphy.  "And we are on the air. Who's in? So Abbi, you can't be professional, or live up to high standards?"
Murphy responded, remarking how he is constantly putting her down on Twitter. "I had to be professional working for the Governor, working in law, where I was taken seriously and loved what I was doing I just wasn't cut out for that type of yachting. First try so I didn't know until I was there. But thanks for the constant put-downs on twitter!"
Rosbach doubled down on Murphy in his blog too
Rosbach had criticisms (but mainly praise) for the rest of the crew. But he went hard on Murphy in his blog. "Abbi, I'm totally baffled," he wrote in his blog. "What did you possibly think was going to happen on this yacht. You don't seem to have any concept of what work is."
He seemed frustrated with how Murphy accepted the text message proposal but was angered that she broke his rules. "And from what I see, your complete tenure on this boat has been one long break, which is great work if you can find someone who is willing to pay you to do nothing but complain and not pay any attention to rules," he continued.
"If you don't like rules, you should have left right after our 1st staff meeting," he added. "You won't put your hair back, you won't keep your radio on, you were a complete embarrassment to the boat and yourself on your night out and then, you dump on your crew mates by not answering the call after your night out."
They exchanged tweets but called a truce
As the day wore on, Murphy found herself endlessly defending herself even though she had some support on social media. Rosbach continued to support his position that Murphy was unprofessional and that she didn't honor her commitment.
Eventually, someone tweeted, "I like you Captain Lee, but you're out of line here," in the original thread." This is when Rosbach decided the back and forth wasn't worth it anymore. He wrote, "Abbi, I like you too and wish you the best, but you and I are probably not going to change each other's mind on this point, so I suggest we just stop kicking the horse, it's already dead and we just move on, deal?"
Although perhaps Rosbach may have gotten the tweet mixed up and thought it was Murphy, she took it as a positive sign." I 100% agree with you there! All the best to you, and good luck with the rest of the show!" Could this be the end of the Twitter war and if so, could this be the first civil ending to a Twitter war ever?