'Below Deck': Does Ashton Pienaar Hook up with Another Crew Member?
Below Deck crew romances don't historically end well. Although not all Below Deck couples leave the season with ill will, not a single couple has gone the distance either.
Last season of Below Deck included a romance between deckhands Tyler Rowland and Rhylee Gerber. Deckhand Ashton Pienaar also started a romance with third stew Laura Betancourt. None of the couples continued with their relationship off the boat. And while the coupling didn't cause any drama, what would have happened if one of the crew members was a superior?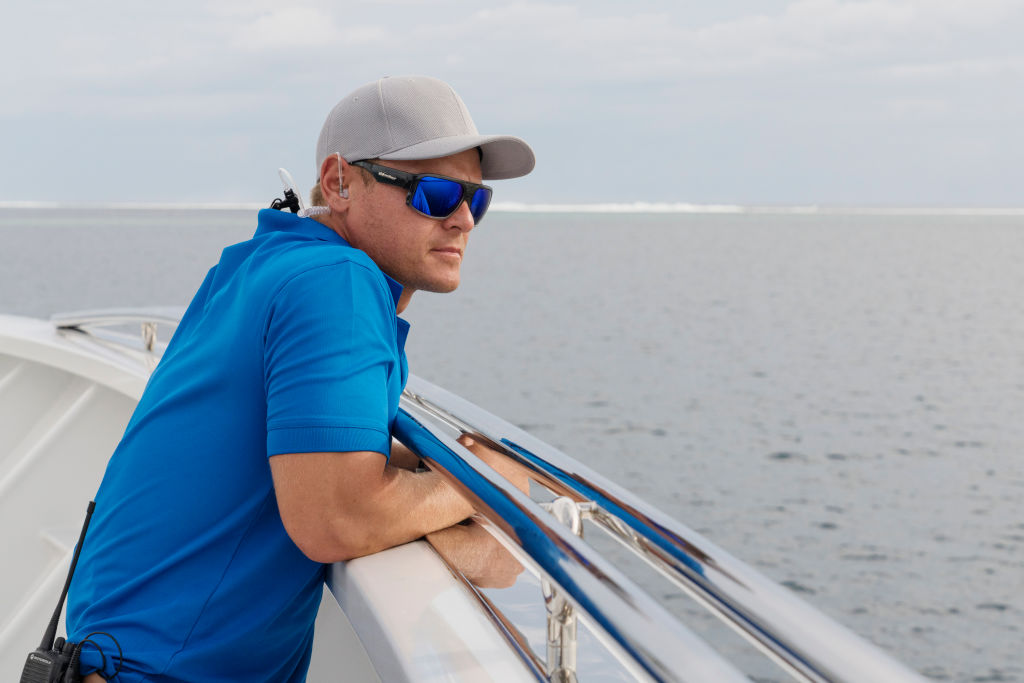 This time Pienaar returns to the show as the bosun. He is in charge of three deckhands, one deckhand, Abbi Murphy could be interested in more than being Pienaar's deckhand. But is this a good idea?
This relationship was a little awkward
Deckhand Malia White entered into a relationship with bosun Wesley Walton on season two of Below Deck Med. One reason the relationship was awkward was that White became involved with chef Adam Glick prior to starting the season. Plus Glick and Walton were bunkmates too.
White was briefly stuck in a love triangle between Glick and Walton. While she ultimately chose Walton, deckhand Max Hagley told Bravo's The Daily Dish their relationship wasn't the best influence for the deck team. He thought Walton made more decisions with his heart instead of his head.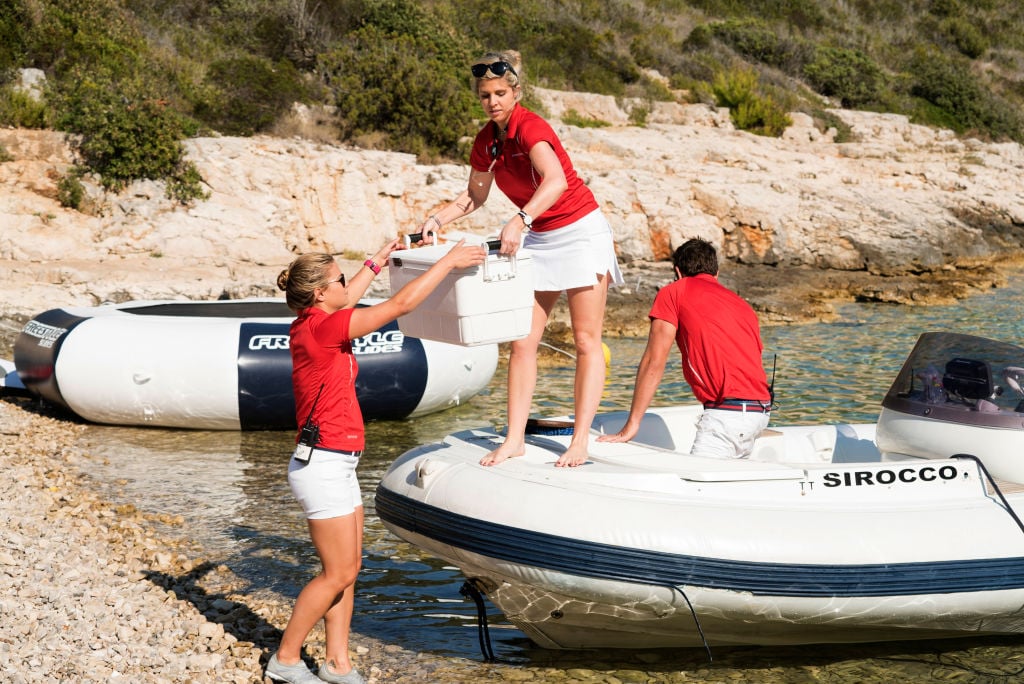 "Yeah, he's sort of going with his heart," Hagley recalled. "It's a tough situation to be in, because obviously he's besotted by this girl. At the same time, he needs to step back and go, 'This is not professional. If we're gonna have a relationship, we should have a relationship off the boat and pursue things after this season. But he's not. He's pursuing it while he's on board, and it's causing a bit of a storm."
Is Pienaar setting himself for trouble?
Even though there were other external circumstances, White and Walton's romance made the deck team, perhaps a little less cohesive. In an upcoming clip, Murphy is seen contemplating a hookup with Pienaar. The crew is off charter and at a club. She chats with deckhand Tanner Sterback remarking how she thinks "Ash is actually really hot."
He asks if she wants to hook up with Pienaar and she says no. But, says she wasn't crushing on him until about 10 minutes ago. "Ash being my boss doesn't really affect whether I would have sex with him," Murphy says in a confessional. "I mean, I have sex with my boss all the time in Greece."
Pienaar knows that now that he is in a supervisory position, it isn't the same as it was last season. "Um, yeah I'm planting seeds," he says in a confessional as cameras catch the two flirting. "Is it a good idea? Is it a bad idea? F**k it, it's a great idea."
The Below Deck trailer provides a pretty big hint that the two at least camp out under the stars. Find out what happens next when Below Deck is on Bravo every Monday at 9/8 central.