'Below Deck' Fans Can Go on Vacation With Captain Lee and Kate Chastain
Below Deck fans can now fulfill a dream of a lifetime. Captain Lee Rosbach and chief stew Kate Chastain announced they will be hosting a special South Florida based cruise on Celebrity Equinox.
Sponsored by Dream Vacations, the Get On Deck cruise is a six-night Caribean adventure. Travelers will get to see thrilling areas throughout the Caribean and Key West Florida while kanoodling with the Below Deck fan favorites.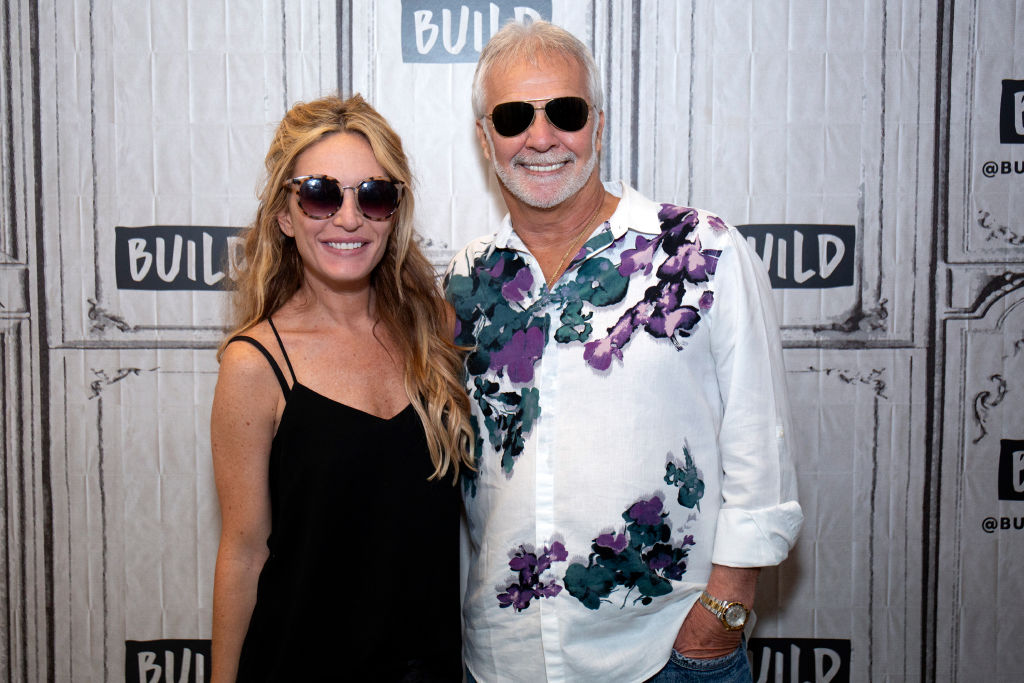 The vacation begins on June June 14, 2020, from Fort Lauderdale, Florida and promises plenty of sun, fun and (of course) loads of face time with Rosbach and Chastain.
Exclusive access to the 'Below Deck' crew
Dream Vacations notes that the only way travelers can have full access to Chastain and Rosbach is if they book through the "Get On Deck" exclusive group. The site description includes loads of activities and opportunities to connect. "There will be special activities and events, such as a meet-and-greet, book signing, themed parties, Q&A, trivia, and much more throughout the week so you can get to know two of your favorite reality TV stars!"
Stops include Key West, Florida, George Town, Grand Cayman and Cozumel, Mexico. Dream Vacations anticipates this event will sell out quickly. They advise fans to book promptly before tickets vanish.
Rates are reasonable, especially in comparison to what it costs to charter a luxury superyacht. According to the offer, "Sail along in a balcony stateroom starting from $1,544 per person! This will get you into unique events and themed cocktail parties with opportunities to interact with Captain Lee and Kate. Plus, an unlimited drink package and pre-paid gratuities!"
What's the Celebrity Equinox like?
Celebrity promises a premium cruising adventure aboard the Equinox. The cruise ship can carry close to 3,000 passengers and has won numerous awards for spas and dining. While passengers won't be treated to the five-star service Chastain provides, they will likely be pretty comfortable.
"Every imaginable comfort complimented by Celebrity's unrivaled guest services promises an unsurpassed cruise experience no matter your destination," according to the cruise ship site. In addition to room service, guests have a choice of eight distinct restaurant options. They are complemented by the eight bars and lounges onboard too.
Passengers can also get in a workout, hit the spa and even get a haircut. Don't forget about entertainment too. "The grand Equinox Theater is the premier live performance venue aboard Celebrity Equinox. While accommodating a generous audience, it retains a comfortable, intimate atmosphere, bringing you production shows, beautiful musical arrangements, and sidesplitting comedy."
Fans are responding (and probably getting ready for their trip)
Fans were excited to learn about the opportunity. Rosbach tweeted, "I'm going on vacation, who's joining me and Kate for the #GetOnDeck cruise? Sail along in a balcony stateroom starting from $1544 per person! http://www.GetOnDeckCruise.com  @ Ft Lauderdale Beach."
One fan thought Rosbach was kidding. But most were very interested. "Oh this sounds amazing! I bet it won't be much of a vacation for you and Kate though. People will be bugging you two up and down," one fan pointed out.
Another fan wrote, "Wow, this sounds great! I'm all in." Rosbach also posted a photo with his wife Mary Anne. A fan responded, "My Favorite Captain and his beautiful wife."